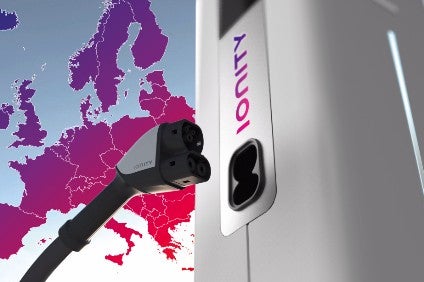 A new data analysis by the European Automobile Manufacturers' Association (ACEA) shows a 'completely unbalanced picture' when it comes to the spread of charging points for electric cars across the European Union.
It says some 70% of all EU charging stations are concentrated in just three countries in Western Europe: the Netherlands (66,665), France (45,751) and Germany (44,538). Together, these countries make up just 23% of the EU's total surface area. By contrast, the other 30% of infrastructure is scattered throughout the remaining 77% of the region.
To illustrate just how asymmetrical the distribution of chargers is, Romania – roughly six times bigger than the Netherlands – counts only 493 charging points, or 0.2% of the EU total.
ACEA says the two-track infrastructure roll-out is developing along the dividing lines between richer EU member states in Western Europe and countries with a lower GDP in Eastern, Central and Southern Europe. Countries with a sizeable land mass but a lower GDP, such as Poland (0.8% of EU chargers) and Spain (3.3%), seem to be left behind.
Indeed, the gap between Germany, the number three country (accounting for 19.9% of all charging points in the EU), and number four Italy (5.8%) is already huge, and the share of chargers goes downhill quickly from there.
This patchy EU roll-out of both charging and refuelling infrastructure for alternatively-powered cars has been evident since ACEA started its annual analysis in 2018. The trade association warns that without decisive action now, it is unlikely to improve in the years to come.
As the European Commission gears up to review the Alternative Fuel Infrastructure Directive two weeks from now, ACEA is therefore calling for binding targets – not only for charging points for electric cars but also for hydrogen stations for fuel cell cars – for each EU member state.
"Anyone who wants to buy an electric or fuel cell car depends on having reliable charging or refuelling infrastructure – whether that is at home, at work and on the road," stated ACEA Director General, Eric-Mark Huitema. "The time has come for governments across Europe to pick up speed in the race to greener mobility," Huitema urged.
Based on Commission calculations, a further decrease of car CO2 emissions to -50% in 2030 would require some 6 million publicly available charging points. With less than 225,000 available today, that translates into a staggering 27-fold increase in less than a decade.