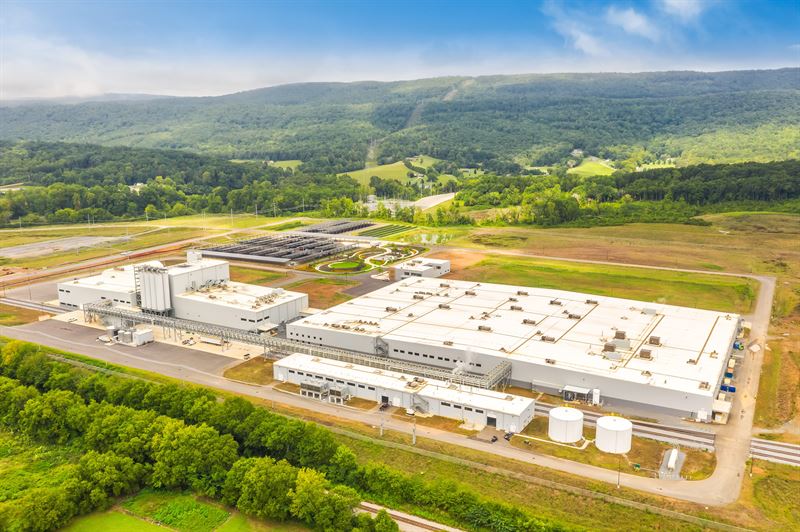 Nokian Tyres is adding third and fourth production shifts at its US factory to increase output capacity to 24/7 production in response to rising demand.
The company launched its third production shift in the week of 17 May and will add the fourth shift in mid-July. Adding shifts is on pace with plans to produce 1m tyres at the Dayton factory in 2021.
The expansion caps a hiring campaign that saw the factory's workforce almost double in the first half of 2021; the company now employs approximately 300 in Dayton. Once the facility reaches full capacity in the coming years, it will make up to 4m tyres annually and employ 400.
"The demand for our premium tyres is rising also in North America, and we are proud to offer products that are tailored to fit the needs of drivers in the region. We are advancing with our growth plans and offer a versatile range of tyres for demanding conditions. Last year we launched a record number of new products globally, and we will reach a new record in 2021," said president & CEO Jukka Moisio.
Nokian Tyres started production at Dayton in January 2020 to serve rising demand in North America. It makes all-season and all-weather tyres at the plant.
A local factory reduces delivery lead times to North American customers and builds tyres tailored to the needs of drivers in the region.
"The expansion to third and fourth shifts will allow us to greatly increase our production capacity while gaining efficiencies from continuous operation," said SVP supply operations Adrian Kaczmarczyk.
The Dayton factory expansion followed a record quarter in which sales volume rose year-over-year by 28.5% globally compared to 2020 and 27.5 % in North America.
Nokian Tyres is also operating its Russia factory at full capacity and announced in March that it would increase production capacity by 30% in Finland. The company also announced the beginning of testing at its new centre in Spain in May 2021.