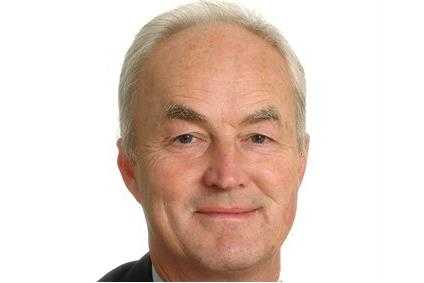 When Volvo announced its 20/20 vision in 2008 – that no one would be killed or seriously injured in one of its cars by the year 2020 – autonomous cars and connectivity were virtually nowhere on the automotive agenda.
Now they have moved to the very top and are helping the Swedish carmaker achieve its goal. Anders Eugensson, director of government affairs is part of a cross-functional team responsible for defining the brand's long term safety strategy and he describes the advance of autonomous drive as the most exciting time of his 32-career with the company.
"We have the opportunity to really change people's lives," he said. "It is an opportunity to give back time to people. Time spent in congested traffic when they can get on with their work rather than sitting in frustration. It can give them more time to spend with their families. With autonomous drive we can sit back and let the car do the driving while we get connected and stay on top of our work."
While the older generation may feel a little uncomfortable about giving up control, younger people will adapt more easily, he said. "Older people currently find connectivity a distraction, for younger people it's a necessity."
This does not mean the fun will go out of driving completely. A fully autonomous vehicle parc is unlikely to be with us for another 30 years. In the meantime cars will be able to drive themselves on highways or city roads, but out on the country lanes the driver will still be able to take control.
Volvo is currently running autonomous drive tests with selected drivers on a ring road in its home city of Gothenberg and will start a similar experiment from next year or early 2018 on the major M4/A4 and M40/A40 routes into London.
Eugensson said that Volvo is talking to a number of companies who have employees using these routes as their regular commute, to take part in the scheme. Company engineers will also be involved gathering data. This is currently 'level 4' in autonomous drive-speak. Relatively straight roads with traffic separated by clearly defined lanes. The next stage, level 5, is dealing with roundabouts, intersections, cyclists and pedestrians etc which is when the technology moves into the city.
However he sees the current growth in car sharing, allied to autonomous valet parking, as a "game changer". He added: "Imagine pulling up outside your house, unloading your groceries and then telling the car to go and park itself."
As well as freeing up time, driverless cars will be able to ease congestion and speed journey times, said Eugensson. It will allow 'platoons' to travel and greater speed with less separation. "It may allow additional lanes within existing roads and even change the shape of the vehicles we drive."
The big challenge, he said, is interaction with other road users such as cyclists, pedestrians and even animals. The car will have to anticipate the likelihood of any danger and respond accordingly by perhaps slowing speed or moving to the centre of the road. In the event of any failure, the car will also need to move out of the traffic or a platoon to find a 'safe harbour'.
Eugensson admitted that different regulations around the world remain a road block to development but added that the UK's commitment to being a leader in the development of autonomous drive, having not signed the Vienna Convention which calls for a human to be in control at all times, is very helpful to Volvo's research. He believes that the UK and the US will see the first take up of driverless vehicles.
Anders Eugensson
Since joining Volvo Cars in 1985, Anders Eugensson has held various positions within the Volvo safety organization. His career at Volvo Cars spans from structural crash analysis using computer aided engineering, through a management position within the Volvo Cars Safety Centre to his present position as Director Government Affairs within the Corporate Communications department. He is a key member of the cross-functional safety strategy team that sets the targets and decides on the direction of the future of safety at Volvo Cars.
In his key position at Volvo Cars, Anders Eugensson has been an active driving force behind adopting and pursuing the visionary and challenging zero serious injuries and fatalities target of the Volvo Safety Vision 2020. In line with this far-reaching goal, Anders Eugensson has been actively pushing for implementing technology innovations and design changes that have proven to have real-life safety benefits and further enhancing safety.