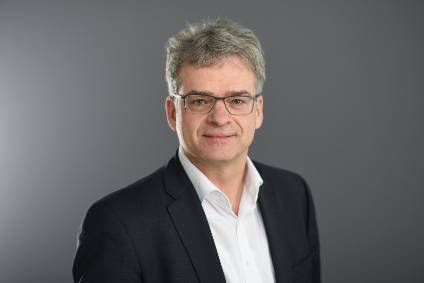 The vehicle of the future will feature high levels of networking and automation defined by software, says ZF. But a 'software-defined car' is much more than a 'smartphone on wheels' even if the vehicle operation increasingly resembles that of a smartphone. The difference is the quality and quantity of hardware systems that need to be intelligently connected by a software platform to help move people comfortably and safely. To learn more during the first all-digital Consumer Electronics Show (CES), Matthew Beecham connected with Dr Dirk Walliser, Executive Vice President Corporate Research & Development, Innovation and Technology, ZF.
What is the headline message that ZF is putting out this week at the virtual 2021 CES?
ZF will highlight its expertise and accelerated focus on software and data business offerings. This includes our recently announced development of a "middleware" which is an open software platform that is designed to be integrated and adapted very easily into the OEM's software architecture – a comprehensive solution that can be tailored depending on the customer's wishes and functional requirements providing a base software layer linking the application and hardware layers.
We see a triad of Software Systems (stand-alone software products and functions) – Smart Systems (hardware systems like braking system including electronics and software) – and Data business offerings that can provide stand-alone products that can enhance safety, efficiency and generate financial gains for vehicle manufacturers.
What is a software-defined car?
ZF believes that the future of passenger vehicles will be defined by functions enabled by software.
The industry trend toward developing vehicles holistically around new electronic architectures with features and functions delivered by software is massively accelerating. Some European vehicle manufacturers have announced intentions to have their own unique operating systems within their vehicles around the 2025 timeframe. ZF believes that the future of passenger vehicles will be defined by functions enabled by software.
Security within the connected car continues to cause debate. How is ZF addressing this security risk?
ZF established its AI & CyberSecurity Center in Saarbrücken, Germany in March 2019. Here, a core team of experts conducts research on these topics across the whole ZF Group. They are supported by numerous experts in the Corporate Research & Development department, experts in the individual divisions and by existing research partnerships, for example with CISPA, DFKI, Fraunhofer, etc.
A wide variety of measures are possible to protect vehicles against attacks. This is determined on a customer- and product-specific basis. The aim is to protect components, onboard communication and external communication through risk assessment. Physical hardware security modules (HSM) in the vehicle (e.g. in control units), which have their own security chips and thus secure software and memory areas for cryptographic calculations, will grow in importance and functionality. They will be an integral part of every ECU. A secure vehicle network protects the data exchange in the vehicle and a firewall protects the data flow to the outside (to the infrastructure, cloud updates, the OEM, etc.)
A while ago, IT in cars was seen as more of an enabler but nowadays it is viewed as a core element, linking the home and personal devices. What opportunities does this present ZF?
This presents opportunities through the enhancement of the user experience mentioned earlier that will be enhanced through the use of middleware and delivered throughout the lifecycle of the vehicle through mechanisms like over-the-air updates (OTA). In addition data business platforms present significant prospects as vehicles are tremendous data generators with existing and new sensor technologies offering the chance to use data capture to enhance safety, environmentally friendly efficiency, comfort and convenience.
The thought of bringing more data into the car raises the question of driver distraction. How is ZF addressing this?
This is something we have been working on intensively in recent years in conjunction with our partner Faurecia. At last year's CES we presented the Safe Human Interaction Cockpit with the goal of helping drivers better understand and more intuitively interact with onboard systems. It concentrates on the human machine interface for advanced safety systems and the handover between driver and vehicle control for automated driving systems. The SHI Cockpit also groups all the assistance and feedback control functions on just one operator and display level. Drivers have a bird's-eye view of their vehicles on the Head-Up Display Instrument Cluster (HUDIC), which is a monitor that is installed centrally.
There is a lot of hype around the Vehicle-to-Vehicle (V2V) and Vehicle-to-Everything (V2X) communication and the possibilities for safer roadways and more efficient travel. What's your view on the realistic possibilities?
There is no question that these communication interfaces can be highly valuable to enhance safety and reduce issues like traffic congestion. The challenge is the cost and consistent application and availability of these networks and issues like the recent decision to open the 5.9 mghz band and questions around 5G being the right solution raise further questions. The hope is to learn how effectively these can work in places like Japan which is far ahead of most of the world and demonstrate there is a value proposition that makes the infrastructure investment worth it.
Many cited 2021 as a turning point for automated vehicles, though the reality has shown it will be a longer process. Can you give us your thoughts on the timeline, especially on the important threshold the industry now stands at between Level 2 and Level 3 autonomy?
ZF is primarily concentrating on developing Level2/2+ systems that offer the safety of driver-in-the-loop and popular convenience features like highway driving and traffic jam assist.
While we believe in a phased approach toward higher levels of autonomy Level 3 is proving to be a challenge for the industry due to several reasons. Because it would allow drivers to be out of the driving loop for extended periods of time these systems require much more redundancy – including many more sensors, a highly sophisticated and powerful processing unit and redundancy in chassis systems like braking and steering. This adds significant cost that the average consumer may not be willing to pay for the added functionality. In addition, the handover from automated mode to retaking control is problematic as studies have shown if can take up to 8-10 seconds for drivers to get back into the loop and that we need to find the most effective ways to make this transition. Due to these and other complications in the near term ZF is primarily concentrating on developing Level2/2+ systems that offer the safety of driver-in-the-loop and popular convenience features like highway driving and traffic jam assist.
How do you see the market place for LiDAR's evolving?
There are certainly a number of LiDAR players out there looking for that ideal combination of high-level sensing at a reasonable cost while being automotive grade and allowing for sensible packaging on light passenger vehicles and we see things like solid-state LiDAR definitely having a place in AD systems. Cost is the main consideration and there will need to be solutions that are reliable and can cover critical road sensing with a minimal number of physical hardware lidars to allow the cost constraints to be overcome for mass deployment in passenger cars. But for Level4/5 applications like People Movers and robotaxis a more sophisticated Lidar such as FCMW is likely needed to cover a greater spectrum of scenarios in areas like urban environments. ZF has a partnership with AEVA for such LiDAR technology.
2020 was a pretty memorable year for everyone and for all sorts of reasons. In your business, what stands out as the biggest challenges you faced this year?
Most certainly the obvious was Covid-19 and the balance between our number one priority of keeping our employees safe with the need to keep the company economically viable. While the virus may have slowed the business, in particular in the second quarter of this year, we have remained focused on our goals of investing in the major trends in the industry like e-mobility, automated driving and digitalization. With the financial strain came an even greater emphasis and motivation to concentrate on the technologies we feel will have the greatest impact on Next Generation Mobility. So we continue to strike the balance between investing and enhancing technologies of today with the new technologies of tomorrow – and our convictions were made clear. For example, ZF will no longer invest in transmissions that do not include PHEV or BEV variants.
What did you learn that you did not expect to learn?
That while we prefer to be able to work face-to-face and collaborate as much as possible as part of team ZF that we found a way to work remotely and maintain our business for those able to work from home and that those who test and manufacture our products have bravely stepped up and kept ZF moving forward. It has been and continues to be a lesson in dedication and fortitude – and we have learned that what at times seems impossible can be overcome.