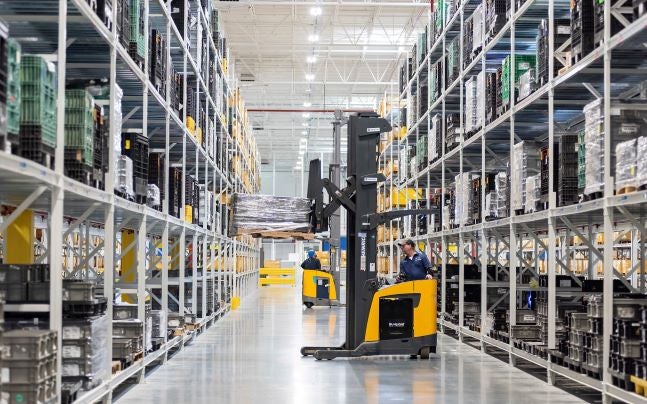 Supply chain issues have been impacting the automotive industry for several years now, most recently exacerbated by the semiconductor shortages and geopolitical disturbances. These issues are forcing OEMs and suppliers to rethink their supply chain plans.
Starting back at the end of 2019, the Covid-19 pandemic reduced the demand for vehicles dramatically. However this was the calm before the storm with the aftermath still impacting OEMs today with the semiconductor shortage issue. The ongoing crisis in Ukraine is also preventing the trading and delivery of parts between the country and the rest of the globe – again forcing responses and adaptation.
We spoke to Wade Phillips, president Seraph, to discuss ongoing supply chain issues, the causes and possible solutions.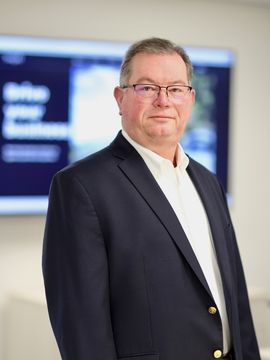 Just Auto (JA): Could you provide some background on the company?
Wade Phillips (WP): Seraph started in North America as a crisis management and turnaround, primarily in the automotive industry, and has since grown from that to a global enterprise consulting firm.
How well do you really know your competitors?
Access the most comprehensive Company Profiles on the market, powered by GlobalData. Save hours of research. Gain competitive edge.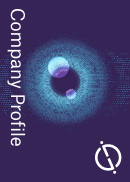 Company Profile – free sample
Thank you!
Your download email will arrive shortly
Not ready to buy yet? Download a free sample
We are confident about the unique quality of our Company Profiles. However, we want you to make the most beneficial decision for your business, so we offer a free sample that you can download by submitting the below form
By GlobalData
We have a practice in Europe, which I head up. What we typically do is we're contacted by business leaders of multiple different industries, primarily in automotive, but also in industries like medical device electronics, energy, infrastructure, engineering, private equity. They ask us to handle some of their most complex supply chain operations and manufacturing challenges.
Given our vast experience across multiple industries and disciplines, we can come in and help them all the way from concept to production, as efficiently and seamlessly as possible.
Our aim is to solve the complex problems in their supply chains, as well as their own operations to get them long-term sustainable change.
Could you highlight some of the current supply chain issues and their causes?
These challenges have been going on for a few years now, to be honest with you. The supply chain challenges are the result of what we used to call 'black swan events', because they were so rare. There's a never-ending cascade of disruptions in the supply chain; natural disasters, geopolitical tensions the pandemic things like that. That's what's driven the whole thing.
Specifically in the automotive industry, the supply chains are so complex and global. That has intensified the impacts of these black swan events.
Here are some supply chain issues:
Price inflation
One point is cost-push inflation, obviously. We're seeing inflation throughout the globe. It seems to have peaked recently, and it's starting to ease a little bit. Obviously, there's a long-term effect associated with it which will continue to significantly impact on supply chains, and specifically the financials around some of automotive suppliers. For some of these suppliers cost inflation substantially impacts them because they're not the size and scale of some of the major OEMs.
Labour
Two, labour has become a significant issue globally. In North America specifically, we've seen a high amount of turnover in the workforce and in Europe as well, but to a lesser extent. Because of that turnover and then fluctuating volume requirements, that obviously has a significant effect on efficiency in the supply chain.
What we've seen recently is that suppliers to the automotive industry are about a third less efficient than they were prior to Covid. Gone are the days that OEMs can build whatever they want, because they ordered the parts, and they then build them and sell them – with little need for inventory. Inventories are starting to return in the automotive industry.
Geopolitical
Thirdly, the geopolitical environment obviously causes substantial issues in in the supply chain – China being primary, Ukraine as well. We did some work where we helped some OEMs with parts that were being made in Ukraine when the war broke out, and helped them with some relocation to keep them in supply.
Semiconductors
Lastly, semiconductors seem to be the one that everybody's talking about, because it does have such an impact – although it is easing. There's a little bit of a perfect storm with semiconductors simply because during the pandemic, the demand for consumer electronics increased so dramatically that they soaked up a lot of the semiconductors.
During the pandemic, automotive OEMs were also trying to get started with electrified vehicles – which generally use more semiconductors than a typical conventional ICE vehicle. So, consumer electronics has increased in terms of semiconductors market demand at the same time as auto companies shift and want more semiconductors than they did prior to the pandemic in a lot of cases.
In 2020 we saw a shortfall of around four and a half million vehicles simply because they couldn't get semiconductors, and we still expect in 2023 that we're going to see a shortfall of around 2.8 million. The global semiconductor shortage is easing, but certainly not resolved as of 2023.
What more could/should be done to improve the situation?
We do a lot of manufacturing assessments where we go into facilities and factories and do a real deep dive assessment for risk management. We see where the risks are for their customers. During the pandemic what we saw was this never-ending cascade of disruptions, these black swan events.
We saw a lot of facilities and a lot of management teams that would say: "Well, it's Covid, what do you want me to do about that? I can't fix Covid." I get that, but you can protect your operations with good contingency planning.
Gone are the days of thinking that you're going to get all your parts from China, assemble them in Mexico, and sell them in the United States. You've got to think about diversifying that supply chain and starting to think: do I really want to get all my parts from one place, assemble them and sell them? Or do you want to think about how you de-risk your supply chain with some with diversity?
The second thing would be investing in people. The workforce is shrinking a little bit globally. With that, you have got to make more professionals out of the people that you have. Bringing in good management, good leadership in facilities and when I say good leadership, I don't mean that there are a bunch of bad leaders out there, I just mean that they have to focus that leadership on getting the most out of their people, growing them and investing in them.
Then the last thing I'd say is obviously with that shrinking workforce, and turnover, additional technologies, robotics, implementation of automation, AI, data analytics, those kinds of things – they require strategies and execution to relieve supply chain challenges.
What would you predict the situation to be like within a five-year time period?
Unfortunately, we have a tendency to react to events versus planning ahead of them. Five years from now, I think that we're probably going to see some similarities to what we have today.
However, we're going see more semiconductors in the market and we're going to start to pull out of that capacity crisis. From a labour perspective, we're going to see more automation. We're going to see people starting to invest more in that.
I think that the future is bright with regard to solving some of the issues of the past.
I can't really look into my crystal ball and tell you what the next Covid, or semiconductor shortages or labour issue or those kinds of things are, at this point, but we can look at some of those indicators like a shrinking workforce and start to think about and the geopolitical landscape. We can start to think about that contingency planning that I was talking about.
What are some of the company's goals for the rest of the year?
We've grown really, really well. We've grown into a global company over the past years. What the future holds for Seraph really is continuing to drive that thought leadership globally to the point where we're now at somewhere around 250 consultants globally; 140 or so of those are in the US. We're starting to see some growth in other regions Mexico and of course, Europe.
As we grow, we are continuing that thought leadership in supply chains, not just in the automotive industry. We will be growing into some other some other sectors where our expertise can help.