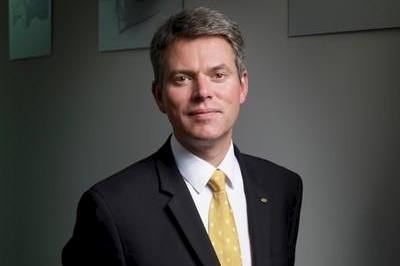 There years ago this month Paul Philpott became the managing director of Kia Motors for the UK and Ireland. This followed a stint at Kia Motors Europe (KME) in Frankfurt and prior to that, senior roles at Ford of Britain and Toyota GB.
In 2007, Kia was selling around 30,000 cars a year in the UK. Then came the steep downturn of 2008, but scrappage in 2009/2010 saw sales shoot up to 45,000-50,000. Major expansion then took place from 2010-2012 thanks to multiple new models, and the era of Peter Shreyer's designs coming through the development pipeline. In this period, annual sales climbed to around 65,000 cars, after which there was period of consolidation as "you can't keep growing by 20-25 percent a year and take your dealer network with you". In 2013, Kia GB launched one new product, the Carens. The same applied in 2014 – a new Soul – and apart from mid-cycle facelifts in 2015, the Sorento is the only new model to have been launched so far.
GB: What sort of numbers are you expecting to hit this calendar year?
PP: Our growth should be about 20 percent and at the half way mark we're looking good, with 42,248 cars sold, while our target is 80,000. Some of that's market growth and some of that's our market share growth. Last year we were at 77,500 but this year it looks as though we will push through 80,000, so we're on track for our plan of having about three percent growth.
We're not growing as fast as the market but so much of that is the premium brands and fleet, and we're not aggressively into fleet business as some are. We're also happy with our dealer numbers. We're now up to 185 and we started the year on 181 and I think by the end of the year we'll end up with 186 or 187. The two we're likely to add are our new flagship dealer on the Great West Road – London's A4/M4 corridor – and Enfield (also London). These are two open points which have been long term open points but we have to get a certain volume before these locations become viable. The main reason is just how expensive London is.
GB: Do you have other open points to fill?
PP: We do. There's about nine of these, and some are unusual. Chester is one and there, we just can't find the right partner with the right facility but it'll happen in time. The others are mainly rural points but Slough is another place where we're hoping to open.
GB: Which cars are coming next?
PP: You know we Korean brands work to pretty much six-year change cycles, so the period of 2016 through 2018 is going to be a busy time for us as we replace all the cars we launched between 2010 and 2012. You'll see at the Frankfurt show in September the new Optima and the new Sportage, both of which will go on sale in the UK during the first quarter of 2016.
GB: And what about the Optima estate – the additional body style that KME has wanted for many years, especially in the UK and Germany?
PP: Optima estate will not be launched in the first quarter. I will only say that that car is coming. You've seen the concept and you know in many European countries an estate is 75-80 percent of that segment: you can't be a volume player in the D segment without a wagon.
GB: How is the new Sorento performing?
PP: It's well ahead of our expectations: up about 40 percent on quarter two last year. Some in the media asked us earlier in the year when we launched the car if Kia could really sell a car at over GBP40,000, as our top of the range KX4 model [grade] retails at GBP41,000. Our KX3 retails for GBP36,000. Our answer back in March was yes we believed the brand was ready but we were not under any volume pressure so let's see what the market thinks. In the first three months on sale, over 50 percent of orders were for KX3 and KX4 and we had planned on these being at about 30 percent. Last month that meant we did 475 Sorentos so I would say we're looking at about 5,000 cars a year and the old Sorento did just over 3,000 a year.
GB: Are you aware of any research which shows the brand perception is changing?
PP: Yes, and it is changing. We have a TV ad just now which tells people that Kia does big cars as well as small cars and family cars. We're also seeing a record performance for another SUV, and that's Sportage. In its last year, this model will have a record year. In my 27 years working for automotive brands I don't think I have ever seen a product do that. We'll sell something around 22,000 Sportages this year. Last year it was just over 21,000.
GB: You mentioned the opening of a big, elevated showroom which can be seen from the main western route into London. That must be costing a lot.
PP: This is a brand showcase, it's about visibility. It's a great place to launch a new Optima, a new Sportage from. It's a big space and it's putting us alongside VW which is opening a showroom near us, and Audi and Mercedes are already there. It says something about the ambition of our brand. As for the cost, I'm not going to tell what that will be, but the showroom will be opening before the end of the year.
Click here to read the second and final part of this interview.