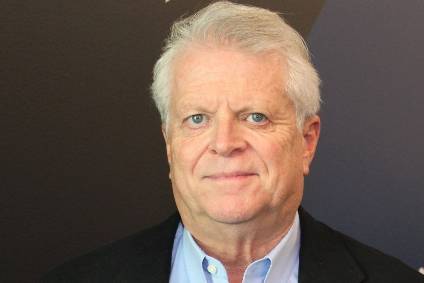 Austin, Texas-based Ayro Inc, formerly known as AEV Technologies Inc, designs and makes small, short-haul electric vehicles (EVs) for urban markets. Its quirky low-speed trucks are used for a variety of niche applications, ranging from serving food on college campuses to moving equipment around hospitals, hotels and airports. In the wake of the pandemic, its custom-designed food trucks alone are attracting the attention of universities as they seek to reduce large canteen gatherings and restaurants to deliver takeaways. The company recently received $584,000 in orders for its electric mobile food vehicles. To learn more, Matthew Beecham caught up with Rod Keller, CEO at Ayro.
Could you tell us a little more about Ayro and your main R&D focus?
Founded in 2017 and headquartered in Austin, TX, Ayro designs, engineers and produces purpose-built, automotive-grade electric vehicles (EVs) to enable sustainable commercial fleets. Ayro's versatile, zero-emission, light duty EVs to support the needs of sustainable fleets from university and corporate campuses, to mobile hospitality and urban last-mile transportation needs. We bring safety, frame integrity and optimal use of space to each vehicle, which operates at maximum efficiency.
Our main R&D focus is to provide a high-quality, eco-friendly, ergonomic and cost-saving alternative to gasoline vehicles for campus, hospitality and commercial micro-distribution applications.
There are other 'last mile' food delivery solutions out there. What makes yours any different?
Ayro is unique because it offers a custom engineered EV solution to fulfil the specific needs of mobile hospitality and food on demand delivery. Gallery Carts, the leading innovator of mobile carts for food, beverage and retail businesses, has partnered with Ayro and Club Car to produce custom-designed and branded EVs to help operators bring their products directly, and safely, to consumers. Their designs feature convenient, state-of-the-art hot and cold storage, beverage dispensers and sinks to ensure hygiene and trust with customers.
Ayro's EV solutions operate at maximum efficiency, saving customers up to 50% annually on operating costs compared to gas-powered alternatives, and do not require special charging infrastructure. This is a significant benefit for restaurants looking to increase operational efficiency and cut costs, as well as avoid third party delivery charges which can be up to 30% on each ticket. With a quality-focused, sustainability-minded approach, Ayro is spearheading the transition to EVs across a variety of market segments and needs.
We understand that your business has grown quite substantially lately. Could you give us an idea of what's happened?
Recent milestones have certainly contributed to our growth and success over the past few months. In July, we completed a factory expansion in Austin, TX, to permit a 200% increase in production capacity to 600 EVs per month. Our plant includes new assembly lines and additional engineering and product development facilities to accommodate new staffing in battery technology, powertrain, supply chain, service and application services solutions. This significantly strengthened our manufacturing capabilities.
That same month we received $584,000 in orders for our electric mobile food vehicles, which we engineered in partnership with Gallery Carts. They enable safe hot or cold food distribution via emissions-free, light-duty vehicles in hospitality venues nationwide. Vehicles have been deployed to universities, sports stadiums and other campuses nationwide.
Who are your other customers and where in the world are you seeing most demand?
Ayro's purpose-built EVs are versatile enough to serve a wide range of industries and applications. Ayro has an exclusive partnership with Club Car, a global leader in golf, consumer and utility vehicles, for the Club Car 411. With Ayro's expertise in design and manufacturing of EVs and Club Car's extensive dealer network, this partnership allows us to provide customers with sustainable solutions to meet a variety of needs. Ayro EVs can be found serving food on university campuses; supporting local delivery for restaurants; or moving goods and equipment around government, utility or corporate campuses, hospitals, hotel resorts, sports stadiums and airports. The use cases are limitless and we're serving customers in every market vertical.
For example, we're already supporting over 10 different colleges and universities coast-to-coast, including Reed College, Embry-Riddle Aeronautical University, New Mexico State University, and Penn State University, one of the largest college campuses in the US. Reed College is using the Club Car 411 to deliver mail across campus, while Embry-Riddle and New Mexico State University are using it to offer safe and convenient food delivery options to students between classes. Lessons learned from these campuses show how purpose-built EVs can move people and goods around tight spaces amid COVID-19. Our vehicles were also recently deployed at a major military hospital in the Northeast US.
We're seeing high demand in the food delivery space. Our work with Gallery Carts on the 411 is important because it's fulfilling short and long-term industry needs for a solution that prioritises customer safety during COVID-19, with easily customisable contact-free food and resource distribution options for university and corporate campuses, zoos and stadiums. Our next generation e-delivery vehicle will enable food service providers to control the entire customer experience and ensure hygiene is prioritised when delivering to homes. 60% of US customers order delivery or takeout once a week, and demand for food delivery continues to increase.
How has the pandemic impacted your business?
Our sales were initially impacted by COVID-19; however, our facilities are now up and running in compliance with health and safety codes and best practices, and our supply chain is in the position to support our sales and marketing efforts. Our top priorities continue to be maintaining the safety standards for our employees, partners, customers, and all stakeholders and keeping our sales funnel growing.
As universities, arenas and corporate campuses continue to reopen and increase their delivery services, so will demand for our vehicles that meet their needs economically and sustainably. I expect 2021 to be a big year for Ayro.
As the new academic year gets underway, university and college campuses face specific challenges due to coronavirus. In what ways can your vehicle solutions help?
The pandemic is impacting campus life by requiring universities to deliver services and food to students instead of having them congregate in cafeterias and cafes. As students are changing classes and in need of food and beverage, they can go to Ayro's vehicles with hot and cold storage for food on-the-go.
Ayro vehicles can go where others can't, quietly manoeuvring tight spaces, entering buildings and even utilising pedestrian paths – all while moving up to half-ton payloads in customised configurations. At Penn State, they're moving equipment and furniture between campus buildings, performing trash removal services and more with easy access to dorms. Our Club Car 411 has enough battery capacity to last 2-3 days on a single charge while performing all of these services. At Reed College, Club Car 411 is traversing a hilly campus and providing mail services in all weather conditions with the fully-enclosed cargo box and cab version. It's also agile enough to deliver to the tightest sections of the campus.
By replacing full-size, gas-powered trucks, Ayro's vehicles are reducing operating costs and environmental impact on university campuses. The D.O.T.-compliant parts of the 411 are easy to source, leading to lower cost of repairs and ease of maintenance. Amid the pandemic, it's more important than ever for universities to find economical ways to meet sustainability goals.
We understand that Ayro has raised funds recently. How will the money be invested?
We're investing in R&D and manufacturing to continue to meet demand for electric light-duty trucks for delivery services. Dedicating time and resources to market research is also enabling us to continue to meet the specific needs of our customers through the pandemic and beyond.
We're keeping our sales funnel growing through continued 411 penetration of the Club Car dealer network in North America and abroad, and by investing in the development of new products including next generation light-duty trucks, vans and e-delivery vehicles.
Could you tell us a little more about your partnership with Karma and what you hope to achieve?
Ayro recently announced a strategic partnership with Karma Automotive's Innovation and Customisation Center (KICC) to be able to deliver over 20,000 of our next-gen light-duty trucks and e-delivery vehicles over the next three years, valued at more than $300 million. We'll be combining our end-user, market and engineering expertise with KICC's manufacturing, development and global supply chain capabilities, to achieve this goal. We will initially serve customers in North America, but expand to meet demand across global markets in the future. The plan is for our next-gen EVs to be developed within KICC's factory in Moreno Valley, CA, which includes frame/chassis build, robotic paint shop, powertrain integration, etc. This will enable us to meet customer demand quickly for custom, task-oriented configurations and build-outs.
What are your thoughts on autonomous vehicle deliveries?
Autonomous vehicle deliveries are great, but the technology isn't quite there yet. On the other hand, EV technology is ready to be deployed at scale. Government regulations and support, such as California's recent ban on the sale of all ICE vehicles by 2035, will continue to spur the transition to electric fleets. We're excited to be a part of the electrification and decarbonisation of transportation.
Your vehicles are purpose-built yet versatile. What's next for Ayro in terms of market applications?
We'll continue to serve a wide range of industries that are looking to quickly adopt efficient and zero-carbon fleets to cut costs and meet sustainability targets, including universities, hospitals, corporate campuses, airports, hotels, municipalities, restaurants, grocery stores and pharmacies. Our partnership with Karma should allow us to rapidly expand and serve a larger and more diverse set of commercial fleets.