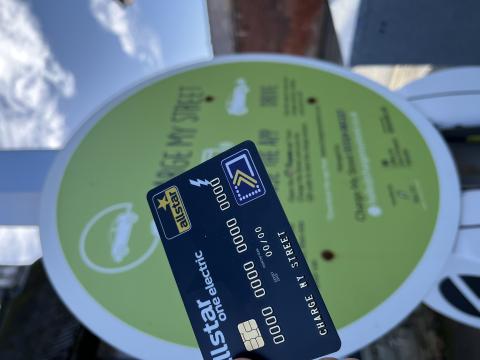 In the UK, around 400,000 EV chargers have been installed at customers' homes. However, over 40% of households are not able to take advantage of at-home charging due to lack of off-street parking availability. As businesses increasingly make the transition to EV fleets it is becoming increasingly important that individuals are able to access recharging facilities regardless of whether they have off-street parking or not.
In light of this, Allstar Business Solutions Limited, one of the UK's leading fuel and EV payment companies, has partnered with Charge My Street, a social enterprise that installs and operates public EV charge points funded by community investment.
We spoke to Tom Rowlands, managing director, global EV solutions, Allstar Business Solutions, to find out more about this partnership and the goals it hopes to achieve.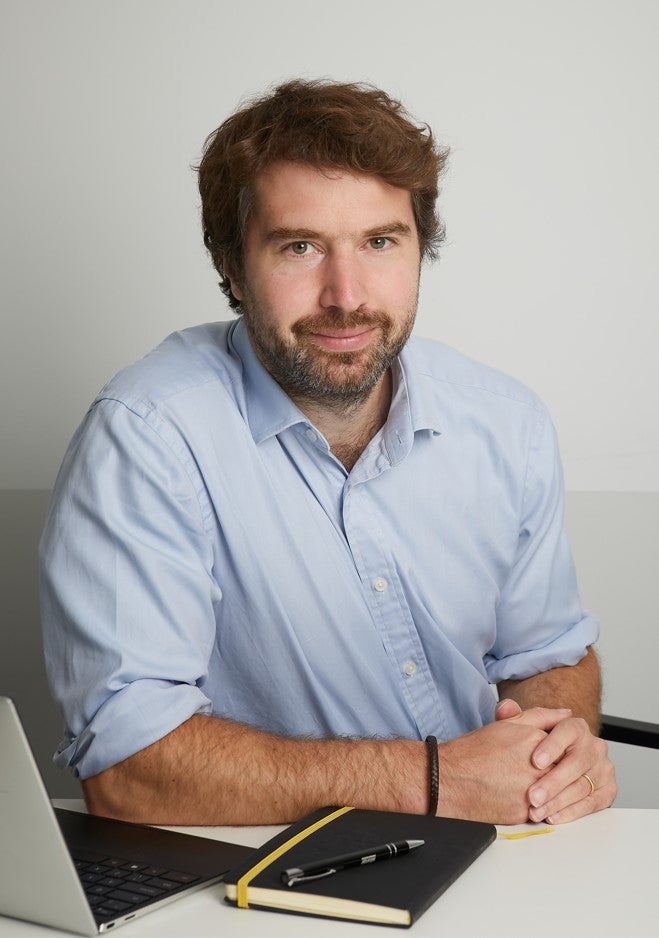 Just Auto (JA): Could you provide some background on your role for our readers?
Tom Rowlands (TR): As managing director of Global EV Solutions, I have taken over responsibility for Allstar's parent company FleetCor's global EV solutions. I am focused on the UK, Western Europe, and North America and I'm committed to helping companies simplify the transition of their commercial fleets to EV powered vehicles.
I make sure that we acquire and invest in the right companies to give us the capabilities we need to deliver the best products to our customers. For example, we invested in both Mina and Zap-Map, and FLEETCOR recently acquired Plugsurfing.
In my previous role as vice president of strategy across Europe, I helped to grow our EV charging network, and started to drive key partnerships, such as with Mina – our partners with Allstar Homecharge.
How did the partnership with Charge My Street come to be?
Charge My Street is a rapidly growing social enterprise, having installed its first charge point less than four years ago. Now, it has more than 110 chargers nationally and continues to expand.
Its unique proposition is what attracted us to Charge My Street, recognising the work they are doing to fill a gap in the market and make on-street charging more accessible, so we were keen to get involved.
What does the partnership hope to achieve?
At present there are around 300,000 EV chargers installed in homes across the UK, but many households aren't able to take advantage of at-home charging solutions because they don't have access to off-street parking.
At a time when more and more businesses are transitioning to electric fleets, it's likely that many employees will take their vehicles home with them and need to recharge overnight. With around 40% of households not having on street parking, our aim is to remove this potential barrier to entry and provide long-stay charging facilities throughout residential areas.
Ultimately, Charge My Street aims to ensure that EV drivers are no more than a five-minute walk from the nearest charge point.
What benefits will this partnership offer EV customers?
Allstar customers are now able to recharge company vehicles at any of Charge My Street's chargers using their Allstar One Electric cards.  It also means that our network has grown significantly, now standing at 10,200 charge points and 3,400 locations, and is one of the largest EV recharging networks in the UK for fleets. 
Through strategic partnerships like this one, we have enhanced our offering for EV users. For example, we now provide customers with access to the GRIDSERVE Electric Highway locations, which make up 85% of all motorway service sites in the UK. Our Allstar One Electric charging card is accepted in the Zap-Map app, which means that drivers can search, plan and pay for charging across the Allstar electric charging network.
It's important to remember that while many companies are transitioning to electric fleets, there will be a crossover period when they have both EV and traditionally fuelled vehicles. The card is therefore accepted at over 90% of fuel sites across the UK, alongside access to over 1,600 Discount Diesel sites to help better manage the migration.
What do you feel are the key barriers preventing people from switching to EVS?
Culturally, the switch to EVs is a massive undertaking, from ensuring the technology is up to standard and can effectively replace traditionally fuelled vehicles, to changing mindsets, and ensuring the infrastructure is available to support both private and business users.
These have all been barriers to entry for new EV users, but with the [UK] government's deadline to stopping the sale of new petrol and diesel vehicles rapidly approaching, businesses are increasingly making the move. That's why we've made it our mission to create not only one of the biggest EV networks but one that provides a wide range of charging options to create inclusivity for those drivers that do not have the ability to recharge their vehicles at home.
What do you think the future holds for this issue and the adoption of EVs?
There is now a tangible shift in attitudes in favour of electric and other alternatively fuelled vehicles. As more technologies develop that can solve specific issues, adoption will soar, and we'll be ever closer to achieving net zero emissions.