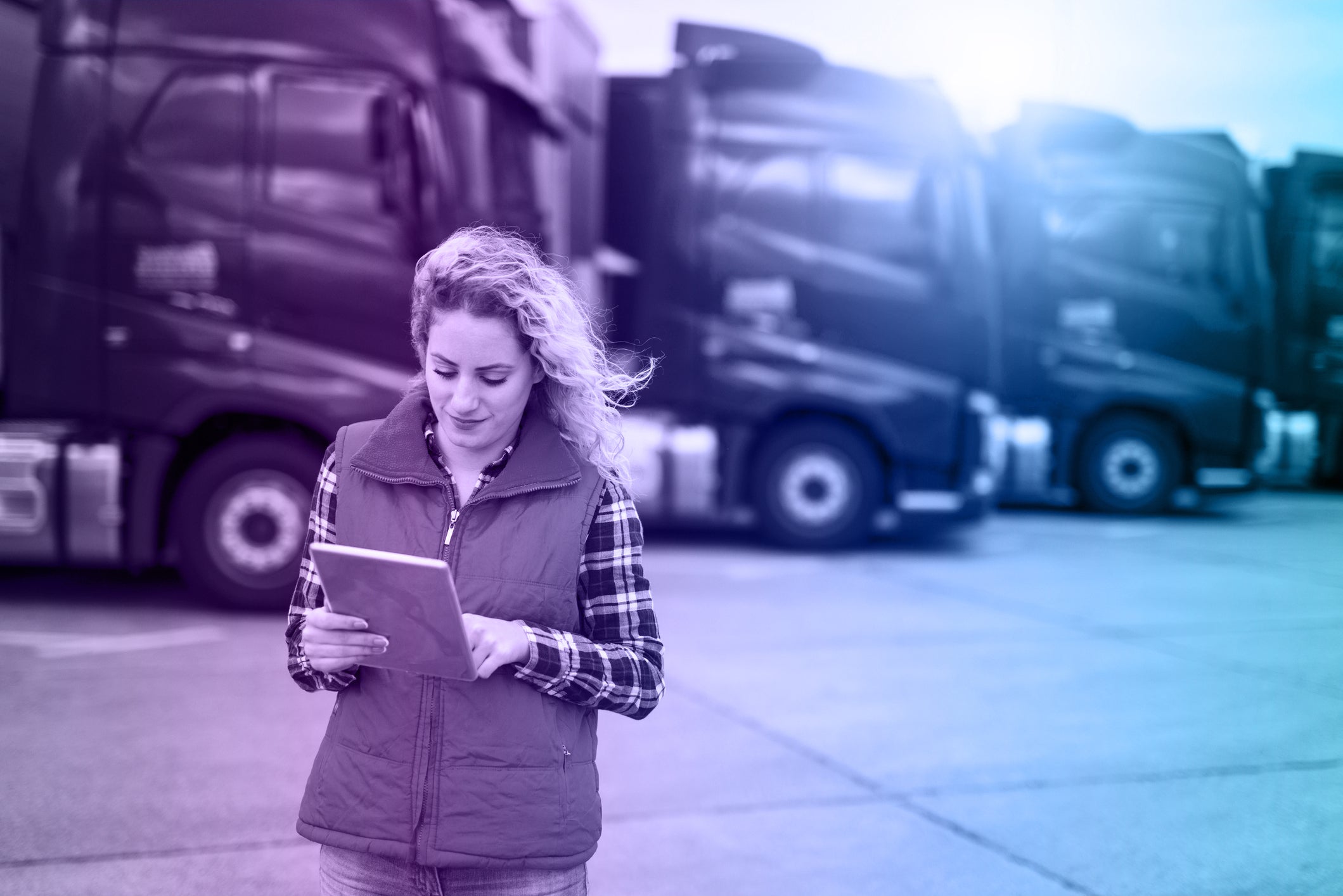 Commercial vehicle fleet managers come up against a range of challenges including staff shortages, rising fuel costs and maintaining operational efficiency.
In a recent survey carried out by risk management and asset protection software and services company, Solera, it was found that fuel costs are the number one challenge fleet operators are worried about heading into 2023 (59%). It rises to 66% for last-mile fleets, where fuel represents a higher proportion of overall costs.
Alongside this, the data showed that driver shortages are the second biggest challenge facing fleets entering the new year (25%), rising to 35% in Austria, 33% in Germany, and 30% in the UK.
To assist with these challenges faced by fleet managers Solera has recently announced the launch of three new solutions: Solera Protect, a video-safety solution enabling fleets to understand how to avoid road incidents; Solera Mentor, an app designed to help customers reduce collisions and provide driver support; and Solera Roadnet Anywhere: a SaaS software suite that helps fleet managers optimise their operations.
We spoke to Solera vice president, fleet solutions, Mark Tiana to learn more about the new solutions offered by the company as well as to discuss what he thinks the future holds.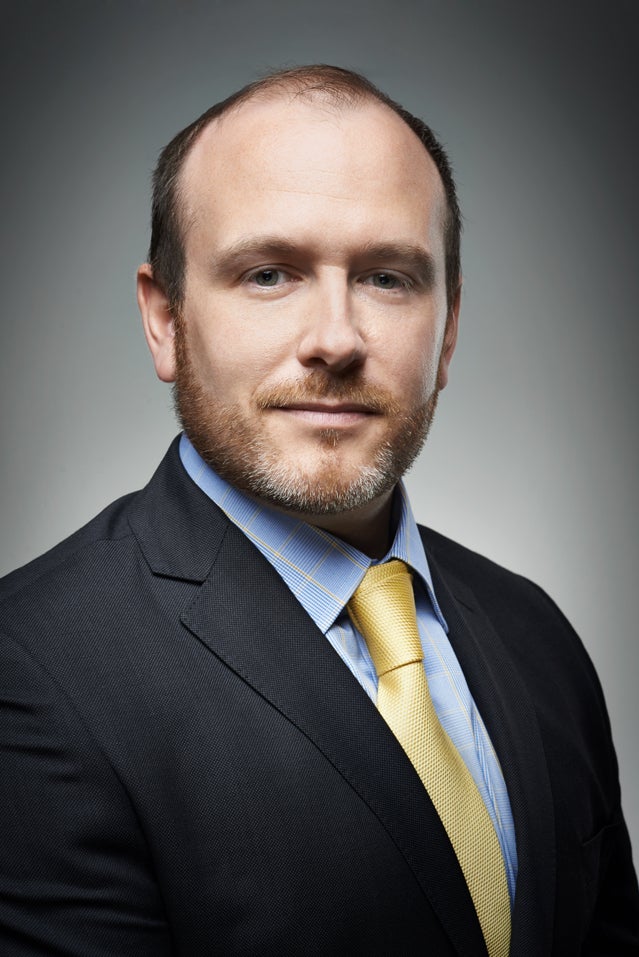 Just Auto (JA): Could you provide some background on the company and your role?
Mark Tiana (MT): Solera is a global technology company that operates in over 100 countries around the globe including the US, Canada, Latin America, Middle East, North Africa, Europe, and Asia Pacific. We truly have a global reach.
We provide data driven solutions to a range of customers in the automotive and commercial vehicles sectors, primarily driven around data centric solutions that help to improve workflow and value for all stakeholders in the market.
We have solutions that touch every touch point in a vehicle be it commercial or automotive lifecycle from initial registration, through valuation, through damage estimation, through service maintenance, through disposal and recycling of that vehicle.
From that we branch out into other areas: the support, the stakeholders, the business through things like DMS or CRM systems for automotive, through to last mile solutions for estimation, planning, last mile of the road telematics, asset securitization, tracking and safety capabilities as well.
There are four pillars in the business. One is vehicle claims, which is what Solera is known for in many European countries. We support everybody in that whole lifecycle from assessors through first notification of loss, for the driver, the insurance company, the workflow, the approval, the estimation, parts, procurement, and everything in between.
Second, we also then operate in vehicle repair through our auto data, which is something else we're very well known for in the UK and other European countries. Then there are vehicle solutions and fleet solutions – that is what I look after internationally (apart from the US and Canada).
When looking at fleet management, what are some of the biggest challenges that managers face?
We're not a company that shrink wraps standard solutions and carries out the old way of selling software – with a CD in a box, you shrink wrap it, you sell it, you install it, you take care of it. On the contrary, we're very much a value driven company and we look to put the appropriate product, and adjust that product if required, to ensure that we're delivering value to that end to that end customer.
We spend a lot of time engaging with those customers, and potential customers, to make sure that what we deliver is going to move the needle for them. Through those conversations, and reinforced by the market study we did, we focus on areas including rising fuel costs and driver shortages.
Alongside this there's that increasing expectation that you and I are driving in the marketplace by purchasing more and more online; we expect to be purchasing today and receive the goods tomorrow. On one hand, that's not an unreasonable expectation as the market has progressed, but on the other hand, that adds a huge burden into fleets to do more with less.
It's not just necessarily about the number of drivers and the cost of fuel, there are inefficiencies and ways that we can optimise it and support the customers. For a personal example, I have three children and the number of times that I have ended up with multiple deliveries arriving in my house on the same day from the same company is too many to count.
'Company A' lands on my driveway three times in the same day. It's crazy. Different deliveries and none of them are full in the back of their delivery van. That's not necessarily a case of they're not doing it right, they're doing the best that they can with the capabilities and the available skillset, and how they run their business. But if you can help them to optimise that, there are drivers that can be redeployed, or more importantly the pressure can be taken off overtime, or fewer hours of work for those people to do, or being able to do it without going back and forth.
What solutions can be offered by the company to assist with these challenges?
We have just launched three new solutions which are really the starting point, there are other things within Solera's arsenal that we either already have or are in the process of developing or will look to develop in the future.
The Solera Roadnet Anywhere solution is something that we're very well established in; we are a market leader in the US with that solution. That solution has not been brought to Europe in the past but we're bringing that now.
That's all centred around last mile route optimisation and efficiency gains. It's giving the tool to companies to plan and execute and track, not in the negative sense of track, but tracking as in ensuring that they are as optimised as possible and feeding back into that loop. Giving them upwards of 8-10% plus efficiency saving in their fleet, you can cut that in two ways.
The other two products that we're bringing out (Solera Protect and Solera Mentor) are all based around safety and driving behaviours, again not in a negative tracking, controlling sense, but more in giving the drivers and the fleet managers the tools to help in a positive way to improve driving outcomes. Improving driving outcomes reduces fuel costs, it reduces accident collision damage, but also more importantly, it helps to exonerate drivers when it's not their fault.
On a wider scale what more do you think could/should be done?
The topic that's coming back to us, and part of what we seek to do as well and will continue to grow this, is that a lot of the fleet managers and the industry as a whole say that there is a plethora of products and capabilities out there, but the vast majority of which do not talk or engage with each other.
A fleet manager will need to go onto the OEM's portal to look at their service care and work out what they need to do with that physical asset. They'll go in a different place to plan their day, they'll go to a different place to deal with the drivers, and then go to a different place to look at their safety issues. None of those things are talking to each other but in reality there is an interaction between all of those systems, which is being overlooked and missed.
So what the workers dealing with this have to contend with is stringing together all of those inputs to come up with what actions or insights they need to delve into, to decide how to run their business.
We as an industry have got a huge role to play with this to take away some of that stress, to make that job easier for them. It's all digital now, or certainly it should be for everybody, and if it isn't then there's even more space for improvement and helping those people gain some efficiency. All of those systems should be engaged with each other, should be talking with each other, and giving the people doing this work the insights they need to just take the decision at the right point in time.
This is something that we as an industry have got to really start to get a grip on, and that's really part of what we're bringing to the game, that real in-depth knowledge of how to optimise workflows, how to get systems connected to each other to just provide what the people need at the right point in time.
What would you like to see change over the next few years?
Some of the interactions that we have, not just fleet managers but also with OEMs and other stakeholders, is that I think we will see a much greater move to consolidation. I don't mean consolidation as in company consolidation, I mean consolidation in terms of the solutions that are offered and how they interact.
I think it won't just be us, I think it will also be OEMs; some of the conversations and engagements that I am hearing is that there is a recognition from the OEM side that they need to be supporting their customers. It's not just about the asset that is purchased, it's how the asset can be utilised.
They've all focused on a lot of their specific solutions that are geared around their branded assets. I think with the recognition now that multi-brand fleets are the norm, certainly in Europe, I think customers have been more demanding to say I want to buy that asset I want to buy to that brand. But also asking: "How will those solutions that you bring Mr OEM, will work with my other brands?"
I think there will be a realisation that we need to start operating across brands and across products and make sure that our solutions are connected. A lot of the OEMs are really starting to engage on that whereas before it's been: "We are brand A, these are our solutions, take it or leave it."
Now there's a realisation that we need to be much more collaborative, not just with industry itself and solution providers but also across brands. That will benefit the fleet managers and all the stakeholders in in this vertical.