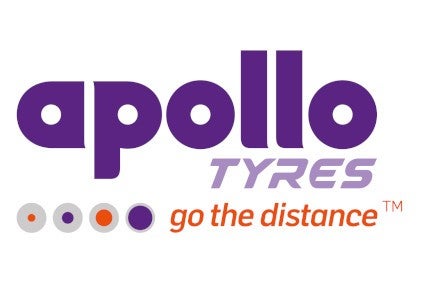 Tyres remain a key technology within chassis engineering. Quite apart from the fact that vehicle grip and handling behaviour ultimately depends entirely on the physics and mechanics of what happens within the four tyre contact patches, the tyres also make significant contributions towards determining ride comfort, internal and external vehicle noise, and economy. Continuing just-auto/AIC's series of interviews, we caught up with Daniele Lorenzetti, Chief Technology Officer for Apollo Tyres Ltd to learn more about some emerging trends in the European tyre market. Apollo Vredestein BV is the European subsidiary of Apollo Tyres Ltd and has its head office in Amsterdam, the Netherlands. The company manufactures and sells tyres under the Apollo and Vredestein brand name via a network of offices in Europe.
In your opinion, what are the key trends that will shape the future tyre industry?
Sustainability is probably the biggest single factor. It is already shaping strategy and product development, and it will grow in importance as new national and regional legislation comes in, and in response to the changing expectations of consumers.
In terms of products, this is leading to a shift in priorities. Our industry has always focused on achieving an optimal balance of multiple differing (and often competing) characteristics, such as grip, comfort, all-weather performance, low noise, and longevity. Crucially, we're now responding to a greater requirement for designs and materials that specifically enhance fuel efficiency, for example with Ultra Low Rolling Resistance tyres.
In addition, we're focused more on the sustainability of production processes and materials – notably by using bio sources, renewable sources and recycled materials.
What are the challenges in designing tyres for electric vehicles?
Efficiency is crucial – owners are very focused on optimising range and tyres with a very low rolling resistance can help the vehicle travel further on a charge. Noise is also a bigger consideration than with combustion-engine cars, as the sounds generated by the tyre in contact with the road surface are much more apparent to those within the cabin. We also have to be more aware of durability, as total vehicle weight is increased as a result of the addition of large battery packs and this can often exacerbate normal wear rates.
In what ways do you see the autonomous car impacting the tyre?
Again, it comes down to a shift in emphasis when balancing different characteristics. Safety will be a big factor – ensuring safe and assured dynamics in all weather conditions even where a driver's perceptions and instincts are less of a factor during a typical journey. Vehicle occupants will also be more attuned to noise levels, so that is something we need to mitigate through design and use of materials. And inevitably, fine-tuned on-limit handling performance will be perceived as less critical by a driver who will become more of a passenger.
What will the tyre material of tomorrow look like?
New materials will play a critical role both for grip (particularly for wet and snowy conditions) and for achieving low rolling resistance. We are working closely and partnering with selected suppliers on projects to introduce new materials that will enable us to increase tyre performance without compromising sustainability.
Development of all-season tyres remains a hot topic. How involved is Apollo in this market segment?
All season tyres are the fastest growing tyre segment in Europe.
All season tyres are the fastest growing tyre segment in Europe. This is due to several factors. Consumers are looking for a safe and high-value all-year tyre option; there is greater awareness of how effective these tyres are in all conditions; and demand is growing from fleet and leasing organisations looking for optimal performance coupled with cost efficiency. Vredestein has a very long and successful track record in the all-season market, and we are always pushing with new products and technologies that help us build on our leadership position.
Does Apollo have a development programme for smart tyres?
Yes, we have a team fully focussed on exploring advanced technologies for smart tyres. We have already released our tyre pressure monitoring system (TPMS) on the market, and in our product roadmap we have projects that will deploy additional advanced sensors for smart tyres.
What premium will OEMs pay for weight reduction?
Increasingly, OEMs are focussed on energy saving (such as through ultra-low rolling resistance tyres) and comfort, and weight plays a part with both. It has a direct impact on tyre energy efficiency (through fewer losses), and it maximises comfort by assisting with reductions in unsprung mass. On top of that, less material within the structure of the tyre will enhance overall sustainability.
How do you see the further roll out of the run-flats amongst car segments in Europe?
Run-flat tyre design, based on self-supporting technology, bring a number of compromises. In the event of deflation, run-flat tyres is leveraging on significant reinforcement in the sidewall to maintain operation, and that requires more material usage which is to the detriment of fuel efficiency. On the other side additional reinforcement in the sidewall is even challenging the ride comfort. Due to the prioritisation being given to efficiency and comfort for new vehicles, we expect this technology to be progressively less commonplace in the market.
In terms of further growth in Europe, what are your targets and how do you expect to achieve them?
Product performance to meet or even exceed customer expectation is a key factor to support our growth – commercially and in terms of market penetration. Advanced technology development, both in material science and predictive simulation tools, is the key to enhance product performance in Summer, Winter and All-Season categories. We are looking at all product segments for further growth in Europe, be it passenger vehicle, where we have been a niche player, commercial vehicle segment, where we have launched our tyres recently and have been gaining entry into newer markets, and farm tyres, where with the increasing demand, we have recently decided to expand capacity in our Dutch plant.
What trends do you see happening in India's tyre industry today?
With regard to products, the Indian market is evolving towards sustainability like the rest of the world. Impact on fuel efficiency is becoming more important in the market, though durability remains a key factor for tyre design.
The Indian Tyre Industry is gearing up for the TPMS, RFID and telematics in tyres. The passenger vehicle segment, specifically, due to the electrification of vehicles and the BSVI emission norms, will see too many technological upgradations like improved fuel efficiency, reduced rolling resistance, better traction for higher torque of electric engines and minimal noise levels. The commercial vehicle segment also, for the BSVI norms, would see greater demand for fuel-efficient tyres with better traction, while the changed axle-load norms would further drive the demand for radial tyres.