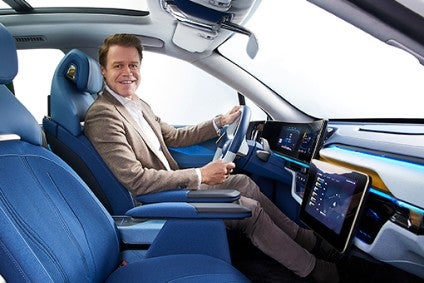 Yanfeng says its head office location in China allowed it to develop rapid best practice initiatives to address issues arising from the coronavirus pandemic.
News of the virus first emerged from China early in 2020 and the global crisis, which rapidly engulfed the world, is still reverberating today albeit with some markedly optimistic news recently surrounding three potential vaccines to combat the disease.
"Yanfeng is in quite a unique situation among our peers," Yanfeng Technology CTO, Han Hendriks told just-auto. "First of all, obviously COVID-19 first happened in China, that is where we have our head office. As the whole world was watching, we were in the middle of this crisis since January of this year.
"China as a country, has managed this crisis quite well – the recovery of the economy is evidence of that. We had some early learnings as the pandemic started to spread globally. It was relatively easy to develop best practices in the other regions.
"Our first priority is the safety of our employees and to keep working with our customers. In addition, we had to adjust capacity in our plants; dramatic, unprecedented volume drops in spring this year. Where China was already recovered, Europe came to a full stop in April and then the US. Also, not just for our plants and our workers, but our overhead [office] staff, who had to get used to the complexity of working from home.
"I remember when I spoke to a colleague in China in January and he said we are now producing facemasks in our plant and I said, 'how are you doing that?' That sounded so surreal, but providing safety to our employees and keeping our plants running would have been impossible without our own production of facemasks. Our capacity is 150,000 facemasks per week."
The Yanfeng CTO made his comments following its unveiling of the Experience in Motion 2021 (XiM21) concept car earlier this autumn, showcasing its cabin capabilities for future vehicle interiors.
The design of the XiM21 visualises how the company transforms Smart Cabin concepts into reality. Focusing on technology and consumer research, Yanfeng is redefining its Smart Cabin approach. "At Yanfeng, we have been exploring technical, societal and industrial trends as well as future mobility trends for years," added Yanfeng VP Design and User Experience, Tim Shih.
"With our XiM20 that we presented last year we demonstrated our first Smart Cabin concept – a very visionary mobility experience for future autonomous ride sharing.
All displays, smart surfaces, and components in the XiM21 have been designed for intuitive interaction. For the driver, the dual 12.3″ curved display serves as a central control unit for the cabin environment, while an additional sliding 10.1″ display in the instrument panel enables the front-seat passenger to engage and interact with the vehicle's settings and infotainment.
The supplier also has experience in the integration of technologies into many surfaces, whether plastic, wood and natural fibres, leather, textile or metal decorative surfaces.