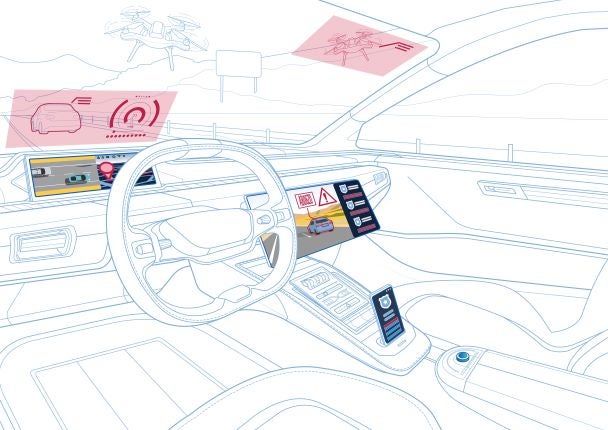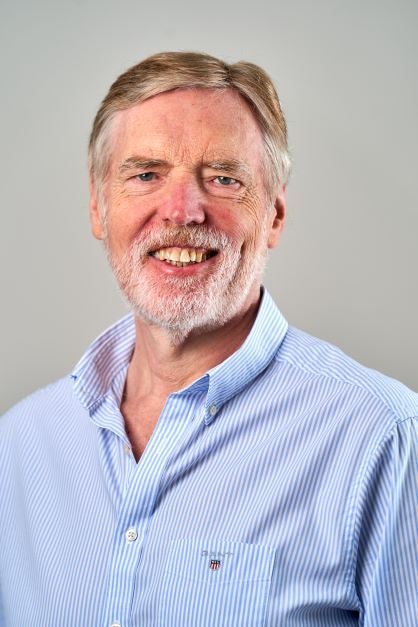 We have seen device connectivity in consumer vehicles for some time, what are the applications of this technology for first responder vehicles?
For first responder vehicles, such technology means that any additional systems installed by the converter such as lights, sirens, radios, and third-party applications can all be controlled through the built-in touchscreen. Naturally, this appeals to police forces as well as fire and ambulance services but also has applications in the logistics industries where access to consignment notes and parcel tracking systems are a critical function.
Being able to do this means myriad benefits for both the end-user, the converter and those organisations who are ultimately paying for the vehicles. Integrating multiple devices within a vehicle's existing displays and controls removes the need for bulky aftermarket hardware and screens, reduces the time and cost of conversion and enhances comfort and safety for vehicle occupants.
We've been exploring the benefits that such technology offers blue light vehicle users and operators for several years, with our Cobalt Cube perfectly illustrating what's possible and incorporating the knowledge that we've gained from working with vehicle manufacturers and police forces. To date, our technology is in use in more than 35 million vehicles worldwide.
What are the benefits of integrating devices and systems into one display screen?
With the clutter of aftermarket screens, switchgear and keyboards removed from the cabin, the working environment is now a cleaner, simpler and friendlier place to be. It's a much more ergonomic workspace, too; vehicle manufacturers expend considerable effort optimising the in-built touchscreen to work reliably in a variety of conditions. By using the OEM display as the main control surface, first responders reap the benefits of all of that hard work.
Not only that but occupant safety is much improved, with fewer sharp-edged devices protruding into the space intended for the driver and passenger.
The total cost of ownership is greatly reduced, too, and for two reasons. Firstly, the installation overhead is now much lower, with Cobalt Cube performing the integration tasks that would previously have required many disparate systems. And secondly, with the need to attach aftermarket screens and switchgear now removed, the dashboard remains completely intact, significantly increasing the vehicle's residual value once it reaches the end of its fleet life.
What types of functionalities can first responders enjoy from these vehicles?
Systems such as ANPR, light bars and sirens can all be controlled through the built-in dashboard display, taking advantage of a vehicle's optimised ergonomics. PC-based applications, meanwhile, can interact with responders through the vehicle's touchscreen while the bulky hardware remains safely and securely mounted out of sight (for example in the rear of the vehicle).
Similarly, iOS and Android smartphone-based apps can be linked to a single display, making it easier and more intuitive for drivers to view mission-critical information without diverting their concentration from the road.
This high level of integration also enables additional functionality that would otherwise be impossible or prohibitively expensive to achieve. Command control operatives can, for instance, securely access live telemetry from a Cobalt Cube-equipped vehicle via the Cloud, including the ability to view feeds from vehicle cameras at the scene of an incident to create a net of surveillance or to record evidence to help secure future convictions.
Should an officer have to leave a vehicle quickly, such as to pursue a suspect, the control agent can use the Cobalt Cube to remotely secure the vehicle or make announcements via the on-board PA system.
Furthermore, information can be sent to first responder vehicles to assist them before arriving on-site: navigational instructions, CCTV footage of suspects, and details of other units in attendance can all be relayed to the in-car display.
The software configuration of the Cobalt Cube can be customised to suit the needs of each particular installation, enabling its deployment across a wide range of services and scenarios.
What do you see happening with in-car displays?
Manufacturers are now locked in a race to increase the digital real estate in our cars, with some premium models now offering a swath of screens that stretches almost the full width of the vehicle.
Integration with systems such as Google's Android Automotive OS and the growing demand for streamed content means that this is a trend that's likely to continue. One recently-launched model boasts screens within the doors to act as controls for the various climate, seat and massage functions, plus a further 8K widescreen that folds down from the ceiling to create a movie theatre on wheels.
Presumably using eyes, voice and hand gestures, it is possible to eliminate buttons from an infotainment system. What is your vision of this touch-free user experience?
The rise of the touchscreen has created a problem for usability. Doing away with physical controls and relying on implementing everything in software might create cost savings for the manufacturer, but interacting with a touchscreen in a car that's bouncing around as it travels down the road is often a distracting experience. Dissatisfaction with the pace of proliferation of these interfaces is growing among drivers, and with the European Commission recently estimating that distraction is a factor in up to 30% of all accidents, it seems likely legislators are poised to step in.
BMW remains one of the few OEMs to persevere with gesture control, and while voice control has been around for some years, the arrival of Apple's Siri, Google Assistant and Amazon Alexa into the automotive landscape means these control mechanisms are now beginning to find favour.
But as the number of screens in our vehicles increases, this marks a clear departure from the days of infotainment systems optimised for use by the driver alone. Now passengers are afforded equal access, and as our lives become ever more connected, this digital democracy will lead to delegation to others in the vehicle.
Shifting the focus to passenger interaction – regardless of which seat they are sitting in – allows each occupant to enjoy an individual experience. Once you make it easier for people to select their entertainment, it frees the driver-focused interfaces of the burden of being both a control surface and a point of content consumption. At that point, we can redesign the interface to regain some of the usability that's been lost in recent years.
There is a balance to be struck between using a potentially distracting touchscreen and physical buttons and dials. Could you give us your perspective on the issues that OEMs face when trying to strike the right balance?
On the face of it, it seems easy to criticise vehicle manufacturers for becoming increasingly reliant on touchscreen interfaces. In the past, it was often suggested that the rise of the smartphone had created a perceived customer demand for cars to operate in the same way, even though the two use-cases were very distinct. However, once temperature controls started to disappear in favour of often labyrinthine menus, customers and industry-watchers became more vocal in their opposition.
There are some OEMs, though, who are keen to strike a balance between the two camps. Mazda, for example, continues to retain physical controls for temperature and ventilation, with the infotainment display mounted high-up in the driver's eye-line and presided over by a rotary controller. They've even done away with the touch element altogether, while a head-up display projects more critical information – such as speed and navigation instructions – directly onto the windscreen.
To some extent, the answer to this particular conundrum is likely to require a combination of approaches, with OEMs offering a blend of solutions to suit customer preferences and scenarios. For example, a touchscreen makes it easy to enter postcodes into a navigation system while stationary, but once on the move voice control becomes the more sensible interaction method.
How will 5G affect the automotive industry?
In theory, 5G can provide significantly higher data rates and especially low latency. This will enable a range of new services, such as being able to stream multiple video channels, either to or from the vehicle. This could be for entertainment purposes, but could also support overlaying real-time data on augmented reality head-up displays. Think of the endless possibilities to provide up-to-the-minute status of changing traffic conditions, road closures and diversions. Or the ability to continually update Google Street View imagery with an endless flow of video data fed back from the vehicles on the ground, all in real-time.
However, that said, for many regions, the promise of wide-coverage 5G is still a long way off, especially for those struggling to get 4G or even reliable 3G coverage.
How do you see the semiconductor shortage playing out in the automotive industry?
The outlook remains as tough as ever for the automotive industry. Short to medium term supply remains tight, with prices increasing every quarter, and extortionate 'expedite fees' being paid by those with deeper pockets to jump the queue and receive product ahead of everyone else. For the longer term, semiconductor manufacturers are demanding far-sighted volume commitments with little flexibility.
However, this situation could well be about to change quite rapidly. Early indications from Q1 economic data suggest that consumers are already feeling the pinch of increased prices and are quickly tightening their belts and limiting discretionary spending. This will no doubt cause a drop in consumer electronics purchases which will lead to a corresponding drop in demand from device manufacturers. Perhaps the party is ending, and the pendulum is about to swing back to a position where supply will outstrip demand, or at least become more balanced.
We know only too well how quickly the consumer market can respond and governments are already talking about ways to mitigate a recession. Of course, where this leaves the automotive industry is yet to play out. As they discover they're once again able to obtain components and can quickly fulfil their backlog of orders, they may well then find that consumers are no longer in the market for new vehicles.