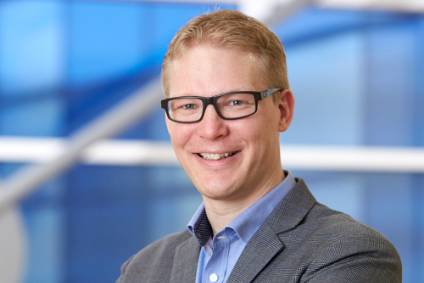 Zenuity was formed a year ago as a joint venture of Volvo and Autoliv. Its mission is to help transform the auto industry into the autonomous age by creating and delivering leading advanced driver assistance, automated driving, and cloud-based automotive software. The company is working on developing universal autonomous driving technology that emphasises safety and security. Continuing just-auto/QUBE's series of interviews at CES, we met with Dennis Nobelius, Zenuity's president to learn more about the company's progress to date.
Could you summarise the stage Zenuity has reached?
Zenuity consists currently of 500 plus employees. We exist in Munich, Detroit and Gothenburg and have plans to open in China and San Francisco. We have collaboration agreements with TomTom , Ericsson, and Nvidia. We have a really positive OEM customer interest via our investor, Autoliv. We have ongoing software deliveries to our other investor in Volvo Cars. And we are to solve unsupervised driving by 2020-2021 on highway commute, amongst others. We are having autonomous teams at our core of our way of working. And we consist of one-third former Autoliv, one-third Volvo Cars, and one-third external/software startups/telecom/engineers.
'Make it real' is a phrase we often hear from Zenuity. Yet there are lots of other companies out there trying to achieve exactly that by developing software for AVs. What makes your business any different?
The strengths of Zenuity's approach are first, we know what it takes to deliver software all the way to production. [Our] combined skills from Tier 1 and OEM [mean] we have leading software in production today – reference Volvo XC60 best active safety EuroNCAP score ever. Secondly, we are all about speed and innovation, i.e. the 500 plus persons focus on software only thereby being able to work agile and optimised towards delivering software without any legacy hindering processes. Thirdly, at the core of our cross-functional teams, we have the persons that started and further developed active safety at Volvo Cars and Autoliv. Autonomous driving is all about safety and trust.
We understand that the Ericsson IoT Accelerator platform will be used to power the Zenuity Connected Cloud. Has this given you a head start in the autonomous car game?
To deliver autonomous driving you need to have the cloud, maps and connectivity. This to ensure you validate and secure the entire system as a whole. By working with Ericsson and TomTom we join forces and use respective companies core skills to provide this, i.e. we hit the ground running.
While there is a lot of energy and effort poured into developing operating systems for autonomous vehicles, what do you expect in the next five years?
We believe there will be 2-3 autonomous driving operating systems surviving around 2020-2023, i.e. we will see quite a bit of consolidation and focus in the industry towards this. This brings back the earlier point, i.e. the autonomous driving stacks surviving will be the ones that can validate and ensure the robustness of an entire ecosystem. Here comes our strengths with the delivery of the total software stack, the sensor suite we are targeting, the joined forces with Volvo Cars, Autoliv, Ericsson, Nvidia, and TomTom. More to come.
Zenuity is part-owned by Volvo. To what extent (if at all) does that influence the technology platform that you are currently developing?
We have the benefit and responsibility of validating and testing the ADAS/autonomous driving solutions all the way to an industrial solution with Volvo Cars. We also deliver and learn from the Drive-Me programme of Volvo Cars. At the end, Volvo Cars is a software customer of Zenuity and source their hardware and sensor suite.
Beyond cars, what opportunities do you see for applying your software on other vehicle types?
Our software is open and suitable for many segments, the most obvious ones to add are within the commercial vehicles but the software is applicable in many areas.
We understand that you have plans to expand. To what extent is attracting people with the right skills a challenge?
We have had an immense success in recruiting highly skilled persons, the first months we reached more than 3,000 persons applying directly into our career database. All from CERN in Switzerland to European Space Agency and researchers. And we basically doubled our employees from spring to late autumn globally. That said, we are definitely still open to adding competence within computer vision, simulation, artificial intelligence, and architecture among others.