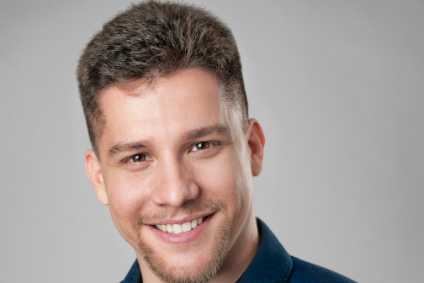 AImotive is a Hungary-based AI expert that hopes to bring autonomous driving to the masses. Its technology is based on a "vision first" approach. In early January 2018 it raised US$38m in a Series C funding round. At the 2018 CES, just-auto's Calum MacRae chatted to Bence Varga, AImotive's Head of European Sales.
just-auto: So tell me all about AImotive. I've just learnt it's AImotive and not ALmotive.
We want to reach L5 self-driving. We want to make it accessible globally.
Bence Varga: Yes, it's AImotive and we're doing AI-based software for self-driving cars. We build a full stack. So we're doing AI-based recognition, AI-based decision making and then control of the vehicles. It's a full stack software suite. We want to reach L5 self-driving. We want to make it accessible globally. We want to build an affordable system that can be used in any part in mass production.
j-a: AImotive that's a new name isn't it for the company?
BV: Yes it started as AdasWorks. It was a spinoff of our CEO's former company and the name was a bit confusing because we try not to build separate ADAS functionalities. We don't believe that we would go from L2, to L3, to L5 but that you should build a system from the ground up to handle human level everything around the cities.
j-a: How many OEMs and Tier 1 suppliers are you working with at the moment?
How well do you
really

know your competitors?

Access the most comprehensive Company Profiles on the market, powered by GlobalData. Save hours of research. Gain competitive edge.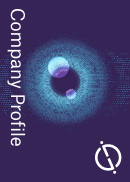 Company Profile – free sample
Thank you!
Your download email will arrive shortly
Not ready to buy yet? Download a free sample
We are confident about the unique quality of our Company Profiles. However, we want you to make the most beneficial decision for your business, so we offer a free sample that you can download by submitting the below form
By GlobalData
BV: We are working with six or seven partners. We have 3 OEMs, two technology companies and two tier ones. We have a brand new project in China with a Chinese OEM.
j-a: How many competitors do you have?
BV: I don't know the exact number, but most are approaching it with a LiDAR and having laser based distance measurements. It's kind of the conventional way. Our company differentiates with a vision first approach. So we try to solve the human aspect of it. A car that can drive in between human drivers with all the crazy behaviour of these human drivers.
j-a: Vision-first is the same as saying camera-based systems?
BV: Camera based systems, but not camera only systems. We do integrate other sensors as well but the camera gives that step level of understanding that's needed for object types, animal behaviours, human behaviour that sort of thing.
j-a: Because a lot of companies are talking about the redundancy that has to be built in – you have to have cameras, you have to have LiDAR, you have to have radar…
BV: That would be the safest system. That's why I say camera first but not camera only. LiDAR provides a lot more accurate distances. We have distance measurements with cameras, but if you add the LiDAR you have more accuracy, so it's going to be more stable, more redundant. We are perfectly fine with that. Right now LiDARs are pretty bad resolution and the price is really high. So we don't see it as mass production deployment anytime soon.
j-a: Some LiDAR manufacturers are talking about US$50-200 a unit by 2019.
BV: And did they say anything about resolution? Camera's have much better resolution and while detractors say cameras aren't so good in bad weather LiDARs get affected by rain and snow too. It's a tricky balance. But as we said we'll bring a system with redundancy and that's safe.
j-a: Tell me more about the software
BV: It's a software stack but it's also two computers. We have a processing computer in the back of the car. Right now it's a development system with Nvidia GPUs. But they consume too much power so we plan to move to a better hardware design – aiWare which we demonstrate at CES – that's dedicated for AI and has lower power consumption. So we have a processing computer and a drive-by-wire box that actually hooks onto the car's CAN system, and then handles all the communication with the electronics. The drive-by-wire box is actually a safety component, which regulates the processing computer. If the processing computer froze, or has bad data, then the safety computer can recognise it and can still stop the car safely.
A simulator is built in house – aiSim – it's a virtual reality photo-realistic game engine and before we would go road testing we always test every algorithm in the simulator.
So the three parts are the real time software stack that goes into the car runs on these computers and handles the driving. A simulator is built in house – aiSim – it's a virtual reality photo-realistic game engine and before we would go out road testing we always test every algorithm, every decision module in the simulator. And if it's safe and stable in the simulator then we put our test driver in there and go out on the streets with it. It reduces safety risks and also cost of development. We can test overnight, thousands of scenarios. Simulation first and then drive on the roads.
ja: And when a L5 car is in production does it still require your software or is it only in development that it needs your software?
BV: It still requires the software, the business model is the software licensing in mass production cars. We could provide updates. We hope that no accident happens for years and years but if one accident happens then you could put that situation into a simulator, retest the algorithms and, if an update is required, deploy it over the air to all the cars.
j-a: What do you see the size of the market being for you in the future?
BV: It depends on the OEM partner we hook up with and how many cars they can sell each year.
j-a: How close do you think you are to production with an OEM?
BV: We are on different levels because we have a project closer to production but that involves only a single reversing camera – a smart reversing camera that could say that a child is behind you or could detect a motorcyclist coming – so it's smaller in functionality but closer to production. Our aiWare is actually ready for licencing. Right now we are building a test chip for a silicone and global foundries partnership, and that's going to be the first of a batch of 150 test chips coming out this year. We believe that in Q1 2018 we will be ready for this production shuttle with global foundries.
j-a: You're probably best-known for developments with PSA?
BV: Yes with PSA we're conducting the highway autopilot with them in Europe. And we did the same thing for Samsung Electronics in the US. PSA we're continuing negotiations with; Volvo we're negotiating with too; Samsung we're still in there and we've just signed with SAIC in China.
j-a: What's next for you then?
BV: On our road map we are building an urban autopilot. For 2017 we built a highway autopilot and earlier in the year we built a valet parking application. So those are done and we are getting at least a city shuttle going by the end of next year going on a single route, but handling all situations in the city. So urban driving is next.
j-a: Why did you do highway first and not urban first?
BV: It's a partner request, but it's a bit easier to start with. For example, PSA wanted a really good high-speed demonstration and doing a 75mph demonstration is a good differentiator.
j-a: And then beyond the urban demonstrator?
One of the advantages of our AI software is we can quickly go to many locations in the world. We don't want to develop software that works only in Paris, France or Mountain View, California
BV: Bringing it all together. So if we have an urban shuttle, we would then like to have an urban point A to point B car. That's also one of the advantages of our AI software as we can quickly go to many locations in the world. We would not like to develop software that works only in Paris, France or Mountain View, California but collect all the training data from all over the world – which we are doing – and then building software, that just as a human, can be deployed anywhere. So that would be a huge advantage we could scale, not just scanning one city with LidAR and deploying cars in the scanned area.
j-a: You've just completed a US$38 million funding round, what will that investment allow you to do?
BV: That allows us to scale the team. We are now at 170 people, we are going above 200-250 in the next year. It's a huge expansion considering that we were 15 people two years ago. Also a China office is very much in the plans and right now we are deploying a car in Japan, but we don't have a licence there yet. We have licences for testing on public roads in Nevada, California and we are just setting up in China our first self driving car.