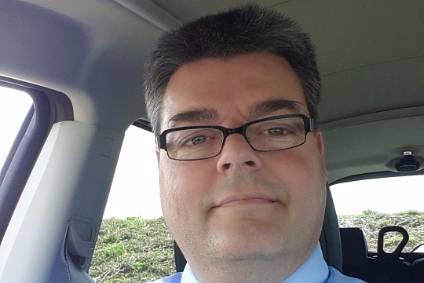 Continuing just-auto/QUBE's series of interviews with tier one automotive component suppliers, we spoke to Rasmus Frei, Senior Technical Manager Petrol Electrification, Robert Bosch UK, about fuel injection technologies and trends.
What megatrends in the automotive fuel injection system arena are you seeing at the moment and how could that shape the look and feel of tomorrow's powertrain?
With its common-rail technology, Bosch has already helped to revolutionise one type of internal-combustion engine by means of direct injection. In the space of a decade, this technology has become the undisputed standard for diesel engines. Today, it features in some 80 percent of new diesel vehicles worldwide. A similar transformation is currently taking place in connection with the worldwide downsizing trend for the gasoline engine.
To what extent are you continuing to see a switch from port fuel injection to direct injection and downsizing?
Gasoline direct injection is a technology where the future lies – especially in light of the EU's new CO2 legislation. By 2016, some 50 percent of new vehicles with gasoline engines were equipped with direct injection.
New legislative standards mean that more efficient combustion processes, such as direct injection, will take on an increasingly important role. Bosch estimates that gasoline direct injection could achieve a market share of up to 50 percent for new vehicles. We're assuming that eight-cylinder engines will only be feasible with gasoline direct injection in the future. The same is valid for China and its market for gasoline cars: In 2020, one in three newly-registered vehicles in China will be equipped with gasoline direct injection.
We are hearing more and more about the possible implementation of gasoline particulate filters. How do you see that evolving?
For gasoline vehicles, optimised injectors, increased fuel pressure up to 350 bar and optimised fuel injection control help to reduce the particulate emissions below the Euro 6 limit, within the boundary conditions of the WLTC. Also for RDE conditions, the above-mentioned measures for gasoline engines lead to significant reduction of particulate emissions. For vehicles with moderate weight-to-power ratios, the particulate reduction measures, which are currently under development for gasoline direct injection, show the potential to reduce particulate emissions below the emission limit, as far as the RDE requirements are defined now. If the reduction of particulate emissions is not sufficient for certain vehicles a gasoline particulate filter helps to reduce the particulate emission even further. For example vehicles with demanding weight-to-power ratio that emit mostly more particulates.
Could you update with the stage reached with your water-injection pilot project? i.e. what does it achieve? Has it reached production? If so, on which vehicles? Is there such a thing as direct water injection?
In the future consumption test (WLTC), water injection makes it possible to save up to 4 percent fuel. In real driving conditions, even more is possible: here, fuel consumption can be reduced by up to 13 percent when accelerating quickly or driving on the freeway.
Bosch uses a port injection system since it has clear technical advantages and costs less. This makes water injection suitable for large-scale production, as well as for many vehicle segments.
Could you also comment on the ways in which the megatrend for alternative fuelled vehicles is driving innovation in sensors?
Good engine management is about delivering the best possible power with the lowest possible fuel consumption and emissions, in any operating state. This is made possible through the smart engine management system in combination with connected sensor data. A good example is the barometric pressure sensor SMP580. This MEMS sensor measures the current atmospheric pressure and then delivers the necessary data for obtaining the optimum air-fuel mix to the engine management system. In this way, the engine can be used efficiently in all driving conditions, whether in the mountains or on a coastal road.