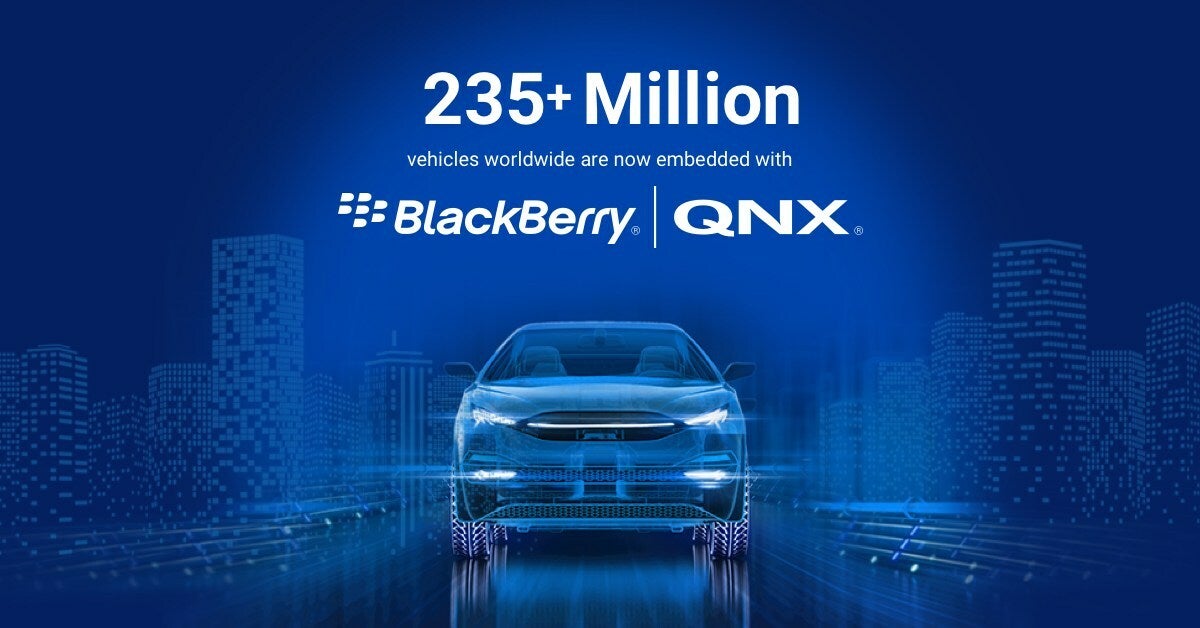 Today's vehicles are becoming more software-defined and tech-heavy, particularly when looking at the latest EV models. Alongside this, battery technology is increasingly being fine-tuned and improved. However, although improvements are being made with EV battery technology, there are concerns over EVs' heavier weight – due to batteries – when compared with ICE models.
To assist the industry with this issue, and others surrounding updating software and assisting with range anxiety, BlackBerry has recently launched their BlackBerry IVY solution; an in-vehicle software platform that enables automakers and their partners to monetise vehicle data and innovate more effectively.
We spoke to Tarun Shome, solutions manager for BlackBerry Lab, to learn more about the new technology the company is working on for the automotive space, as well as to discuss future predictions.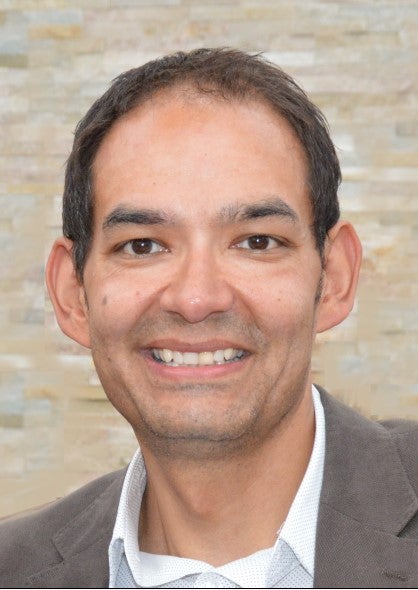 Just Auto (JA): There have been calls in Britain for EVs to be banned from some car parks due to their weight and the additional load stresses, for example, in multi-story car parks. How can BlackBerry assist with this issue?
Tarun Shome (TS): From our side, from a software perspective, there are some things that we can certainly add to the mix that can assist with some of these issues. I guess it's not surprising with some of the ageing infrastructure that we have in the UK!
How well do you
really

know your competitors?

Access the most comprehensive Company Profiles on the market, powered by GlobalData. Save hours of research. Gain competitive edge.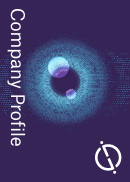 Company Profile – free sample
Thank you!
Your download email will arrive shortly
Not ready to buy yet? Download a free sample
We are confident about the unique quality of our Company Profiles. However, we want you to make the most beneficial decision for your business, so we offer a free sample that you can download by submitting the below form
By GlobalData
From a BlackBerry point of view, one of the things we're doing with BlackBerry IVY, our connected vehicle data platform, is helping OEMs and automakers to get insights from the vehicle and to be able to process those insights.
We have been working with a company that we invested in called Electra Vehicles. What they're able to do is take battery data and analyse that data to get the most out of the EV battery in terms of range by providing velocity recommendations to the driver. It also looks at the battery itself and profiles what the use-life is of the battery and also is able to maximise the efficiency of that battery.
We're certainly assisting automakers to be able to get more information on batteries and thus to be able to potentially streamline what they're doing. Hopefully in the future where you see some of the battery technology improving, as well as getting those deeper insights into the battery, there could be some potential savings there on the weight side.
The other thing to bear in mind as well is that as vehicles move towards a more zonal architecture where you have ECUs that are carrying multiple tasks, you have less wiring in the vehicle. What we're going to see is this consolidation of ECUs moving forward with vehicles, not just EVs, but also ICE vehicles. What it does with EVs as we move towards that type of architecture, is it removes some of the wiring and additional weight that you see with a less consolidated architecture that we've traditionally seen in vehicles.
EV connectivity is a big topic of discussion; could you highlight some of the benefits?
When you look at connectivity, you are also looking at software defined vehicles as well, the two go hand in hand. Our latest release of QNX, which comes towards the end of this year is important. That's the foundational operating system that currently is in use in over 235 million vehicles out there. One of the things that we're doing with QNX is we're maximising what we can get out of the silicon that we're putting the operating system on.
By doing that, we're providing the ability for automakers to be able to make more use from the move to software-defined vehicles. From an IVY perspective, we're doing the same in as much as we're allowing software components to be pushed down that can run in IVY's runtime and provide insights on the vehicle.
The thing with that is that it allows – with a connected vehicle – automakers to push down use cases to the vehicle without having to recall the vehicle back to the dealership.
Examples could be that over the lifetime of the vehicle, if we're talking specifically about what we mentioned earlier in terms of battery insights, using IVY you can actually push down and update over the air. That allows the driver to get more insights on their battery to improve the range estimation.
Other things that we've done is we've worked with other software companies that have produced software components that command IVY to give predictive maintenance updates to tell you when your tyres need changing, when your brake pads need changing, and to be able to detect component failure before it occurs.
They're the advantages that you can see where the advanced connected vehicle is not just a matter of taking data off the vehicle, but also being able to push use cases down to the vehicle that we could execute within our IVY runtime environment. At the moment, I think what we've seen is automakers sending huge swathes of data up to The Cloud, and then trying to make sense of it once it's in The Cloud.
What we're doing is taking more of an approach of edge processing, so actually processing some of that data on the vehicle to provide those insights, and those use-cases can be pushed down to the vehicle over the air.
What is the current availability of Blackberry IVY?
We reached general availability in May this year. It's now available for automakers to begin looking at integration into their vehicles.
The way that we envisage it is that over the next few years, you're going to start to see IVY rolled out into new vehicles when they hit the road. The first design that we've announced so far is with PATEO, and with Dongfeng motoring in China. That's going to be entering mass production in 2024, that's the first model that you're going to see IVY in.
It's something we've been working on for the last three years in conjunction with our partners AWS. It really is a product that's taken a lot of development, a lot of research and a lot of time to bring to general availability. Now that it is available, we're currently in the process of going through proof-of-concept exercises with many OEMs and we envisage that the actual solution itself will be rolling out in vehicles in the next one to three years – depending on the vehicle manufacturer and the models that they'd be looking at implementing it in.
What else is the company working on?
I spoke about general availability of IVY in May. We're continuing to build on that product. As we go throughout the year, we're continuing to add features to IVY to improve the overall product itself. It's an ongoing project, so we'll be adding new features to the product as we move through 2023.
The other thing that we're doing is we're bringing more partners onboard; we're building up our ecosystem of partners that are building out solutions on BlackBerry IVY. We have a significant number of ecosystem partners now, that cover lots and lots of different use-cases.
I talked about usage-based insurance, predictive maintenance, looking at EV range, also looking at occupancy identity and being able to identify when you've got children in the car and so on. We're also looking at infotainment systems and how you can tailor the experience to specific users in the vehicle, looking at in-vehicle payments, making the vehicle the payment mechanism and lots of other different use-cases that we've actually demonstrated at several trade shows.
A lot of the work that I'm doing is bringing on new ecosystem partners and building up that whole ecosystem around IVY.
The other thing that we're doing from a BlackBerry point of view is we're very excited about the software development platform version 8.0 – that's effectively QNX. It's our foundation operating system and we're bringing out the new version of that at the end of this year. That is going to make a huge difference for automakers.
What do you see happening within the automotive space within the next few years?
When you look at traditional vehicles 20 years ago, you would buy a car and the features that you get in that car you have from the beginning of life of that vehicle right up until the end of the life of that vehicle. As we move to more interconnected vehicles and truly software-defined, those features can be changed and improved, new features added throughout the lifecycle of the vehicle.
That's one of the things that we're keen to support and to help automakers with, and we see it with smartphones. If you look at a typical smartphone out of the box, you and I could buy the same model, but within two weeks of ownership, your phone is completely different to mine in terms of customisation, in terms of what you use it for.
There's no reason why we shouldn't be able to see that with vehicles where customers can define the type of experiences they want to see on the vehicles, but also automakers can give customers upgrades and different features throughout the lifecycle of that vehicle.
I'd like to see within five years the charging infrastructure for EVs to be significantly enhanced to what it is now, in terms of the availability of fast chargers and charging points in general. Also, to see that increase in range of vehicles and reducing some of that range anxiety.
As a company, what we envisage is seeing nearly all automakers moving towards software-defined vehicles. I expect to see significant adoption of our latest release of QNX, building on the customer base that we have. I see with the improvements that we're making I would expect this to really go from strength to strength in terms of the adoption of the foundational operating system.