Automotive, electronics, computing and telecommunications technologies are advancing to unparalleled levels, allowing automakers to equip cars with remote monitoring products.
However, consumer awareness and acceptance have yet to be determined, prompting automakers to initiate market development in the absence of clear demand dynamics.
According to new strategic research conducted by Frost & Sullivan (www.frost.com), "Remote Vehicle Diagnostic Markets: Strategic Analysis," OnStar nearly doubled its subscriber base to approximately 70,000 from 1998 to 1999. Similarly, ATX is projected to achieve 70,000 subscribers by the end of this year. As consumers become more aware of technology integration and the benefits of remote vehicle diagnostic systems, the market is expected to witness strong growth.
While remote vehicle diagnostic systems offer a plethora of consumer benefits – improved maintenance and fuel economy, greater reliability and longevity, and reduced emissions -manufacturers must monitor consumer acceptance and avoid instituting production schedules based on technological feasibility.
"Onboard computing and communications capacity will increase substantially in coming years, but companies must understand application dynamics in order to realize system potentials," says Joerg Ditmer, the lead analyst for this research. Centralized expert systems that analyze fault codes are the element most dedicated to remote systems. Virtually all other peripherals and equipment have other industry applications and require synergistic collaboration. From monitoring emissions to proactive maintenance and from telematics to global positioning systems (GPS), manufacturers must address emerging application avenues.
As markets emerge and products advance, manufacturers will inevitably form standards for interoperability of onboard components and communication links. Consequently, information and software access rights must be determined. As Ditmer affirms, "Consumer perceptions will play a critical role in determining who has access to which types of information."
How well do you really know your competitors?
Access the most comprehensive Company Profiles on the market, powered by GlobalData. Save hours of research. Gain competitive edge.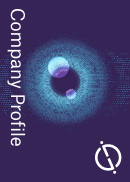 Company Profile – free sample
Thank you!
Your download email will arrive shortly
Not ready to buy yet? Download a free sample
We are confident about the unique quality of our Company Profiles. However, we want you to make the most beneficial decision for your business, so we offer a free sample that you can download by submitting the below form
By GlobalData
Aftermarket and repair services will be contingent upon manufacturer adoption rates of proprietary or universal systems. While challenges and obstacles loom around every corner, companies that monitor the consumer pulse and institute cost efficient features and equipment, will be poised to gain market share.
The Executive Summary of "Remote Vehicle Diagnostic Markets: Strategic Analysis" is shown below.
Executive Summary
Introduction to the Remote Vehicle Diagnostics Market
Remote vehicle diagnostics combine several technologies into systems that offer new benefits.
The technologies involved are:
Automotive
Electronics
Computing
Telecommunications
A remote vehicle diagnostic system enables a vehicle to transmit fault codes from its electronic control modules (ECMs) to a central site for analysis by an expert system. The vehicle's identification number and location from its global positioning system (GPS) can also be transmitted.
Benefits of remote diagnostic systems include:
Better (proactive) maintenance for improved fuel economy, greater reliability and longevity, reduced emissions, and possibly better warranty coverage
Greater compliance with recalls
Data on vehicle performance in actual use to help automakers design better vehicles
Ability for leasing companies to monitor the location and servicing of their vehicles (including heavy equipment)
Ability for environmental agencies to monitor vehicles for emissions-related faults
Remote diagnostic systems use fault codes from the vehicle's ECMs, communicated through the vehicle's cellular phone or PCS (personal communications system). Thus, these systems are closely tied to other systems and services. For example, the OnStar system available on General Motors vehicles provides the following services, in addition to the ability to remotely download fault codes to the OnStar response center:
Two-way communications
Convenience services such as routing and location assistance
Emergency service such as accident assistance, roadside assistance, and automatic notification of airbag deployment
Theft notification and stolen vehicle tracking
Remote door unlocking
Summary of Major Findings
Market Drivers and Restraints
Major market drivers and restraints, which are detailed in the report, are listed below. The interaction of these factors will determine the nature of the market for remote diagnostic systems in the future. Since a remote diagnostic system is not something that is sold as a unit, no price drivers or restraints are listed. Rather, the listed factors all pertain to unit shipments or demand, which is the product of the installation rate and the vehicle build rate. In the absence of prices, the concept of total market revenue does not apply, since market revenue is the product of unit shipments and average price. Individual components of a remote diagnostic system, of course, will generate revenues, but most components are not strictly associated with remote diagnostics. For example, ECMs and cellular communications links, key components of remote vehicle diagnostic systems, primarily exist for purposes other than remote diagnostics. Centralized expert systems that analyze fault codes are the element most dedicated to remote systems.
Drivers
Major drivers for the remote vehicle diagnostics market include:
Remote systems help with fleet management
Vehicle manufacturers benefit from remote systems
More onboard electronic systems increase opportunities for remote diagnostics
Growing Complexity of Vehicles and Shortage of Technicians Favor Expert Systems
Growing acceptance of technology supports demand
Growing awareness will promote interest
Declining costs are likely to boost installation rates
Increasing capabilities increase the value of remote systems
Remote systems allow monitoring of leased vehicles
Emissions regulations may require remote systems
Restraints
Vehicle production is cyclical, and is therefore a unit shipment driver in some periods and a unit shipment restraint in others. Production was above its long-term trend line in the 1994-1998 period, meaning that there is no pent-up demand for vehicles that could support higher production in the near term. Vehicle production is more likely to be a restraint than a driver for automotive component markets in the 1999-2000 period.
Other restraints for the remote vehicle diagnostics market are:
Low availability and awareness restrain demand
Fear of intrusion on privacy slows acceptance
Limited capabilities reduce value
Cost limits installation rate
Acceptance of new technology can be slow
Increasing reliability of vehicles limits the need for diagnostics
Alternatives are available
Electric vehicles would obviate the need for much diagnostics
Limitations
Limitations of remote vehicle diagnostic systems currently include:
Coverage by cellular systems and personal communications systems is not universal
The global positioning system has a built-in error of up to 300 feet
Onboard diagnostic systems do not detect all possible faults
Infrastructure to support remote systems must be established
Issues
Issues that need to be resolved to facilitate this market include the following:
Privacy
Access to onboard software
Communications links
Standards
Liability
Conclusions
Onboard computing and communications capacity is sure to increase substantially in coming years. The uses to which this capacity will be put depends on what makes economic sense and what is acceptable to vehicle owners, rather than simply what is technologically feasible. Benefits of remote diagnostics accrue to automakers, auto lessors, and possibly to environ-mental agencies. For vehicle buyers, remote systems offer benefits over systems that simply illuminate a dashboard light to indicate that service is needed. Remote systems may be able to warn of impending failure and may prompt owners to have vehicles serviced more promptly. Owners might like knowing the nature of the problem before they take their vehicles to a shop. However, future onboard systems may be able to provide this information without remote connectivity.
The open question is, how acceptable will motorist find monitoring by automakers, auto lessors, and/or environmental agencies? In all likelihood, motorists will need time to get used to this concept. Factors indicating that monitoring will become acceptable in time include:
Vehicle buyers are increasingly used to closer relationships with automakers through leases and longer warranties
Systems may be designed to let drivers control when information is transmitted, for example, when there is a drivability problem or when a smog-check is due
Monitoring by environmental agencies may eliminate the need to take vehicles to emissions inspections facilities as vehicles become able to smog-check themselves
Buyers of new vehicles generally do not expect significant problems with their vehicles during their time of ownership
Cleaner air is a widely supported goal
Thus, it appears that the initial impetus for remote vehicle diagnostic systems will come from automakers rather than from vehicle buyers. Eventually, systems that transmit emissions-related
information may be required by environmental regulations. (These systems are commonly called OBD III, although there is no formal definition of the term. It is generally agreed that OBD III means OBD II capabilities with some form of broadcasting.)
Competitive Analysis
Numerous companies supply automotive test equipment, and several supply diagnostic soft-ware and services. These companies are considering how to position themselves for a future environment of remote diagnostic systems. Telematics systems are becoming available on more and more vehicles. Telematics systems can be defined as a combination of wireless voice and data communication systems aimed at providing drivers with safety and information, including automatic airbag deployment notification, vehicle tracking, personalized information, real-time traffic data, emergency aid, and entertainment from a central service center. Currently, most telematics systems do not offer remote vehicle diagnostics functions, however, OnStar is pioneering this area by offering remote vehicle diagnostics in selected OnStar-equipped vehicles.
The following automakers are offering telematics systems on selected vehicles in North America:
BMW North America (BMW Mayday Phone)
Ford Motor Company (RESCU and Vehicle Emergency Messaging System)
General Motors Corporation (OnStar)
Jaguar (Assist)
Mercedes-Benz (TeleAid)
Nissan Motor Company (Infiniti Communicator)
Copies of the "Remote Vehicle Diagnostic Markets: Strategic Analysis Report: 5893-18" are available form Frost & Sullivan – Report price $3,450. For more information or details on how to order the Report, please visit www.frost.com
Alternatively call +44 0171 915 7824