The benefits of EDI are familiar to those
of us in the automotive industry, and are well documented. Trading partner EDI mandates
are designed to eliminate or reduce costs and to improve communications throughout the
supply chain. EDI is also proven to reduce costs related to an enterprise's personnel
time, paper handling and inventory maintenance. Equally important, EDI and automated
demand management improve quality by ensuring data accuracy and timeliness.
For an enterprise just beginning EDI
implementation, the process also becomes an opportunity for the implementing company to
re-engineer their business processes to maximize the benefits of EDI. By improving
company-wide operations and integrating EDI into the entire enterprise, an organization
creates the means to reduce non-value-added activity; eliminate or reduce clerical effort;
improve internal and external communications, and build an environment for exception
management.
A Missed Opportunity
Far too often, however, this is not the approach taken by implementing companies. In many
cases an enterprise plans for EDI capability in a vacuum, without examining how the new
functionality could integrate across company processes. EDI implementation efforts are
concentrated with only one or two departments, and the details of the program are not
fully understood.
The results of such an approach to EDI
implementation include cost overruns, slipped schedules, and rework. For the implementing
company, this translates into wasted resource allocation – waste that could have been
avoided by following a different, more effective approach when implementing EDI with
trading partners.
Preparing for Successful EDI
Implementation
Fortunately, automotive suppliers have several areas of help when designing their own EDI
implementation programs. Resources include support from the Automotive Industry Action
Group (AIAG), other suppliers, assistance from Value Added Networks (VANs), and software
providers. By taking advantage of this wide array of expertise, a company assembles a
virtual road map for successful EDI implementation.
The first important resource available to
an automotive supplier when embarking on an EDI implementation program is the AIAG. AIAG
offers comprehensive EDI documentation and education programs that, when customized to fit
an enterprises' business processes, provide a nearly complete EDI implementation
framework.
How well do you
really

know your competitors?

Access the most comprehensive Company Profiles on the market, powered by GlobalData. Save hours of research. Gain competitive edge.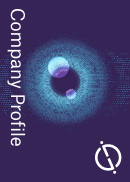 Company Profile – free sample
Thank you!
Your download email will arrive shortly
Not ready to buy yet? Download a free sample
We are confident about the unique quality of our Company Profiles. However, we want you to make the most beneficial decision for your business, so we offer a free sample that you can download by submitting the below form
By GlobalData
AIAG documents include the EDI Project
Planner—detailing each task and issue that must be addressed for successful EDI
implementations with trading partners. The useful document includes a recommended
timeline, sample cover letters, surveys, checklists, worksheets and forms. Other AIAG
documents provide implementation guidelines and proper usage of data elements,
communications and business practices. For example, AIAG's Implementation Guidelines
for UN/EDIFACT details recommended business practices and technical guidelines for the use
of the UN/EDIFACT DELFOR Delivery Schedule message.
AIAG's complete EDI training and
education programs are also key resources. "Automotive EDI 101" introduces EDI
concepts and jargon, automotive EDI usage in production and non-production processes, and
outlines selection criteria for hardware, software and VANS. It is practical training for
anyone new to automotive EDI. "EDI 301: Implementing EDI with your Automotive
Suppliers" assists in developing an overall EDI program for use with automotive
suppliers, and includes ways to best utilize the AIAG EDI Project Planner. Finally,
"EDI 401: EDI Deployment Workshop" focuses on the development of each individual
company's strategic plan for implementing EDI down the supply chain. By taking advantage
of AIAG's EDI support documents and programs, organizations have a better chance of
developing a well-defined EDI implementation workplan and compliance roadmap.
More Key Resources
For those companies beginning EDI implementation, other powerful resources are
available. Trading partners can be of major assistance to a successful program, helping
the enterprise develop a business process narrative and assessing application
implications. Trading partners are also instrumental in developing a timeline for pilot
and production launch.
Most VANs that participate with the AIAG
will also be able to assist – not only with their private network but also through
the ANX network service. VANs can provide more than just mailboxing and communication
services. Areas of help available from VANs include translation services, consulting,
customized education programs, implementation services and comprehensive testing programs.
The Software Provider's Role
Software providers, too, are an essential strategic partner for a favorable EDI
implementation. By knowing how to successfully engage a software provider, an implementing
company can save an enormous amount of time, money and effort. In essence, a software
provider must do more than simply provide EDI technology. Expect the vendor to bring
specific implementation expertise and business process re-engineering assistance to the
partnership from the outset. It should be clear that the vendor has experience
coordinating successful, customized EDI implementation programs that focus on integrating
the demand data throughout an enterprise.
Implementing companies have a
responsibility to acquire a certain amount of information before establishing a fruitful
relationship with EDI software providers. As an example, it is important to understand the
different types of EDI software available in the marketplace, and the advantages offered
by each approach. Most often, trading partners use one of the following three types of EDI
technology: standalone translation; translation to mapping to an application; and
translation imbedded in the application.
Categories of EDI Software
A translator is a low-cost, basic entry into the EDI world. It receives standard
EDI data, translates it into readable form, and then provides a paper printout of the
data. Separate templates for each trading partner enable viewing and printing of selected
information. After translation, the data must be put into business applications. It can be
manually keyed into each application, unfortunately increasing the margin of error.
Re-keying data is also time-consuming, and can take a medium-sized supplier an average of
forty hours per week. This option offers no integration capability.
Translation mapping allows EDI data to be
transferred into business applications without manual keying. Instead, separate programs
automatically transfer data into business systems; one program for each application.
Because trading partners use their own EDI requirements and business processes, each
business application module for each customer requires its own program. Changes or
additions to a business system, operating system, or customer demand necessitate system
modifications. This type of EDI management is cumbersome to manage and offers limited
integration. This solution also puts a strain on most common ERP database systems, which
do not have the capacity to process idiosyncratic data.
The Elements of Integrated EDI
Fully automated integrated EDI applications go beyond simply translating EDI data. The
supply-chain-enabled systems automate EDI, shipping and release accounting and integrate
with production scheduling, MRP, inventory and financial modules. The vendor keeps the
implementing company current with trading partner process changes. Using this option,
companies are up-to-date with customers ever changing requirements. Most high-volume
production parts suppliers find this the most efficient and cost-effective option.
Another critical point to consider when
forming a partnership with a software provider are the vendor's relationship with
trading partners. Does the software company thoroughly understand automotive business
requirements and trading partner business profiles? Are related services like
implementation consulting offered to reduce ramp-up confusion and contain cost overruns?
What is the providers' role in testing the new functionality? Is the testing program
designed to yield earlier problem detection and faster problem treatment? By carefully
considering these points before choosing partners in EDI implementation efforts, a company
will successfully engage the provider and save an enormous amount of resources.
One Supplier's Story
An example of a successful EDI implementation program is the approach recently taken by a
Michigan-based machining casting service company. The tier 1 supplier recently tripled
their annual revenues, yet added just one staff member to the three-person shipping and
materials department during that same period. By carefully preparing and planning for the
implementation of an integrated EDI release accounting and shipping control application,
the company eliminated time-intensive manual methods and duplicate manual data entry once
needed to process requirement and shipping data.
The company's achievements stem from
using some of the techniques outlined above. First, the supplier used several resources
when designing the program, including gathering research and EDI implementation plans from
trading partners. Then, by forming a partnership with the software vendor, the company
designed their EDI implementation program with an eye toward re-engineering their business
processes to maximize the benefits of EDI. By improving company-wide operations and
integrating EDI into the entire enterprise, the organization reduced time-consuming manual
methods and non-value-added activity.
A Final Perspective
Certainly there are many critical links when designing a successful EDI implementation
program. The AIAG can provide the implementor with tools for a common EDI implementation.
Look to trading partners, VANs and software providers to also make a positive difference.
And obviously, the implementing company has its own internal research and business process
analysis to complete. Just keep in mind working alone is expensive, slows the
implementation, and won't result in maximizing the well-documented benefits of
integrated EDI. Instead, develop a team of true partners during the entire EDI
implementation. A successful EDI implementation will follow.