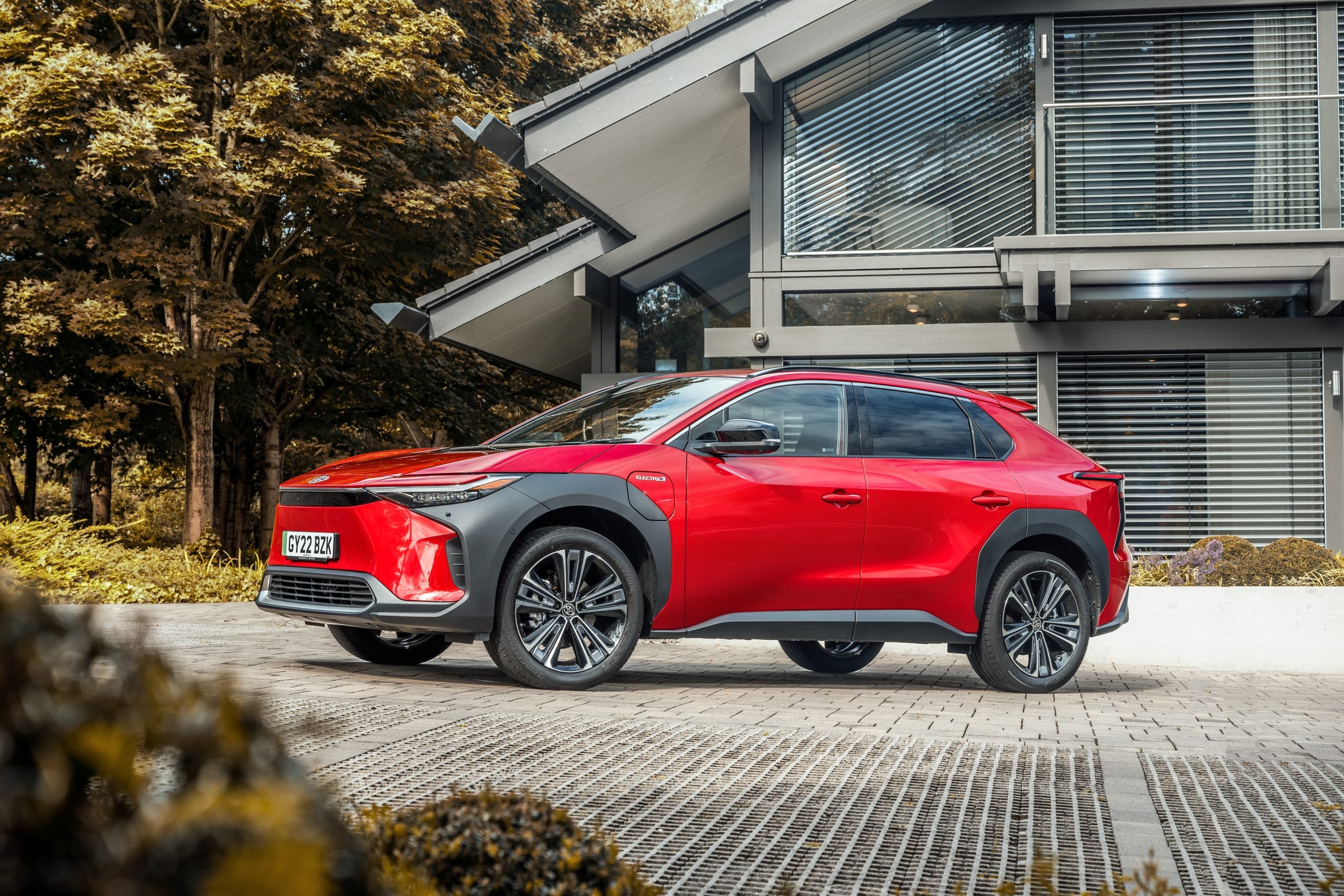 The bZ4X (could they not have come up with an easier to remember [and type] nameplate like Nissan's LEAF?) is an all-electric mid-size SUV and the first model to be launched in Toyota's bZ 'beyond zero' sub brand for zero emission vehicles. It's also the first model to use the new eTNGA modular electric vehicle architecture and is offered here in the UK with three trim levels (plus a special Premiere launch edition), front or all wheel drive, 7kW (initially and now) 11kW onboard charger plus variants with a towing option. All that adds up to 16 versions priced from GBP45,710 for a base Pure to GBP55,710 for the top Premiere here in the UK. Electrification doesn't come cheap.
The test car was one up from base Pure – a Motion FWD with 7kW lithium ion battery guaranteed to retain at least 70% of its capacity up to 10 years or one million km (620,000 miles) (subject to an annual EV health check at an authorised dealer). That should overcome any battery life anxiety and 312 miles WLTP should take care of range anxiety although that's Best Case Scenario. The car arrived showing around 70% charge, having been fast charged about 25 miles away. I have yet to brave my local up-to-GBP0.85/kW/hour fast chargers (always assuming the one I select is not broken, occupied or requires payment of parking fees with the threat of a GBP75 private land 'parking charge notice' if you don't) so hooked the Toyota up to a domestic plug at home followed by its display telling me full charge was 12 hours and 50 minutes away.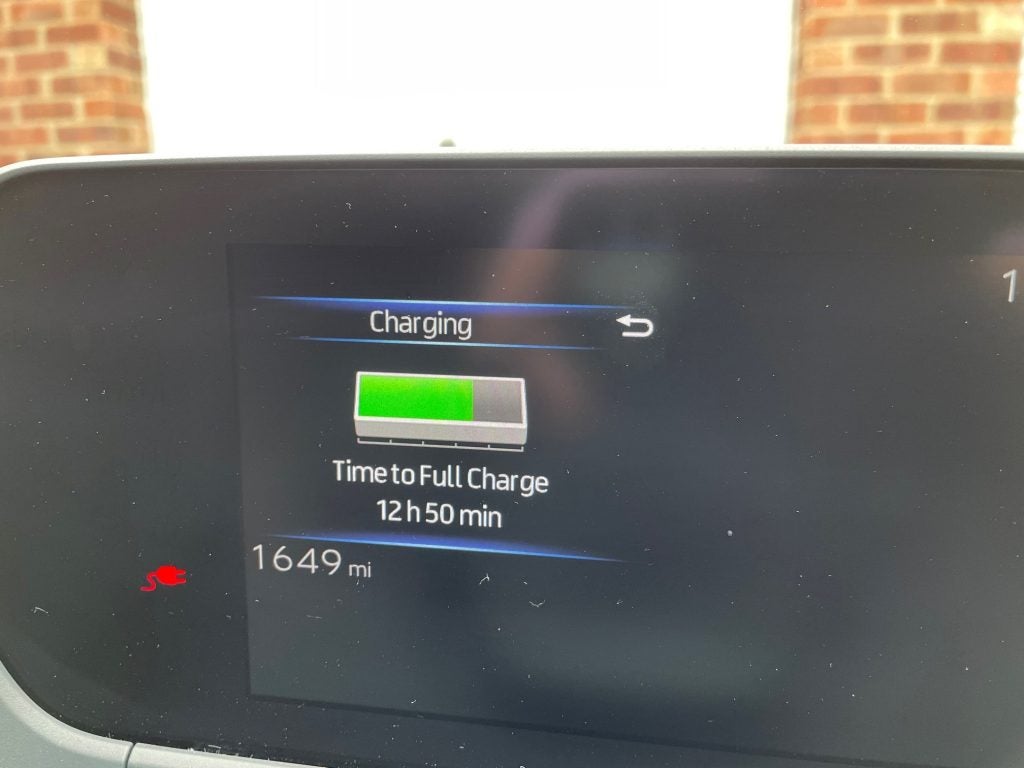 Meanwhile, the smart meter light changed colour and informed me charging was costing around GBP0.49kW per hour (less a few pence for what the house electrics were drawing).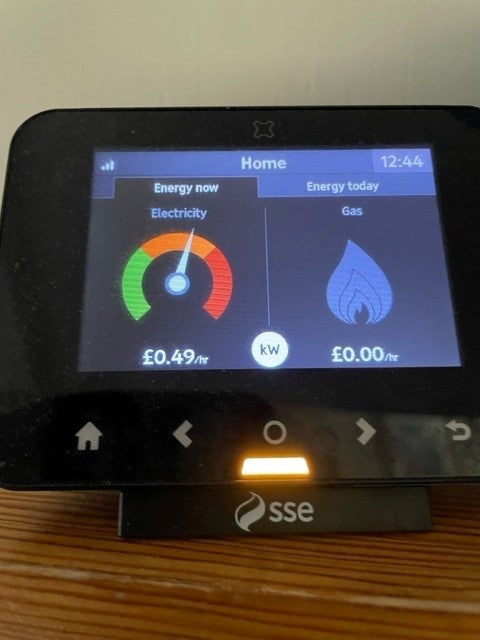 Standard UK warranty on the rest of the car is three years/60,000 miles but an annual authorised dealer service boosts this 10,000 miles/12 months per year up to 10 years/100,000 miles.
The bZ4X is not an adaptation of an existing Toyota and is the first of a planned series of bZ vehicles to be constructed on the new eTNGA platform dedicated to BEVs which integrates the battery unit into the chassis, entirely beneath the vehicle floor. The result is a strong and highly rigid framework and a low centre of gravity which give the car a very stable feel though it has quite a firm ride.
The modular platform can be easily adapted for use across a huge variety of vehicle types and sizes as it can accommodate batteries of different sizes and outputs and both (as in the case of this bZ4X) FWD, and AWD powertrains. The fixed elements are the position of the front and (if used) rear motors, the under bonnet layout, the driver's position relative to the front wheels and the width of the battery unit; the changeable elements include the wheelbase, the number of battery cells and the front and rear overhangs. Thus, variations can be applied to meet different customer or model design requirements, using different front, centre and rear modules. Its design allows the new BEV to have a long wheelbase: at 2,850mm, this is 160mm longer than in the RAV4 (and 250mm more than an 80s D-segment Japanese saloon). The result is excellent interior space in both cabin and load compartment. For rear seat passengers there is "one metre couple distance", a flat floor and generous leg room on par with larger vehicles.
How well do you
really

know your competitors?

Access the most comprehensive Company Profiles on the market, powered by GlobalData. Save hours of research. Gain competitive edge.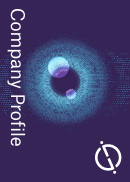 Company Profile – free sample
Thank you!
Your download email will arrive shortly
Not ready to buy yet? Download a free sample
We are confident about the unique quality of our Company Profiles. However, we want you to make the most beneficial decision for your business, so we offer a free sample that you can download by submitting the below form
By GlobalData
The FWD model has a 150kW front-mounted eAxle that produces 201bhp and 266Nm maximum torque. The AWD model uses front and rear 80kW eAxles with a combined output of up to 215bhp and 337Nm of torque. An XMODE is for mud and snow.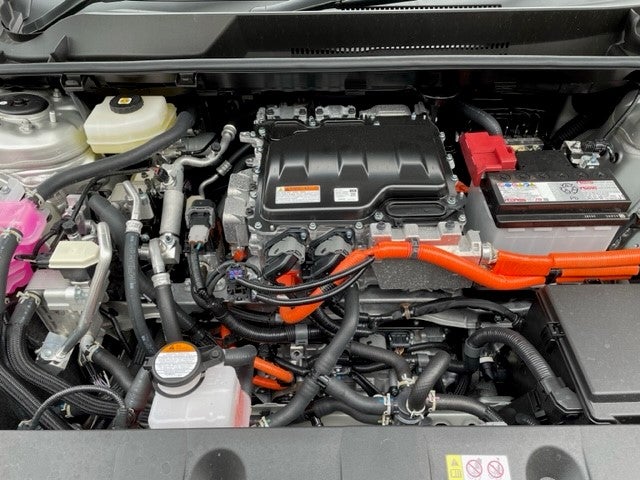 That lithium-ion battery pack consists of 96 cells which monitored individually for any signs of abnormality or degradation and is the first battery in a Toyota vehicle with a water cooling system. This uses a refrigerant and helps maintain stable output, with each cell individually cooled. The system is linked to the vehicle's air conditioning system so there is power efficient coordination of battery and cabin temperature control. Thanks to an efficient and effective heating system, including a heat pump, reliability is also maintained in subzero temperatures – heating worked very well on chilly mornings, supplemented by front seat heat.
Official driving range (WLTP) is 317 miles for the FWD version (and 286 miles for the AWD model.) The test car begged to differ. After a full domestic plug charge, and with everything unneccesary off the predicted range in the dash cluster was 277 miles.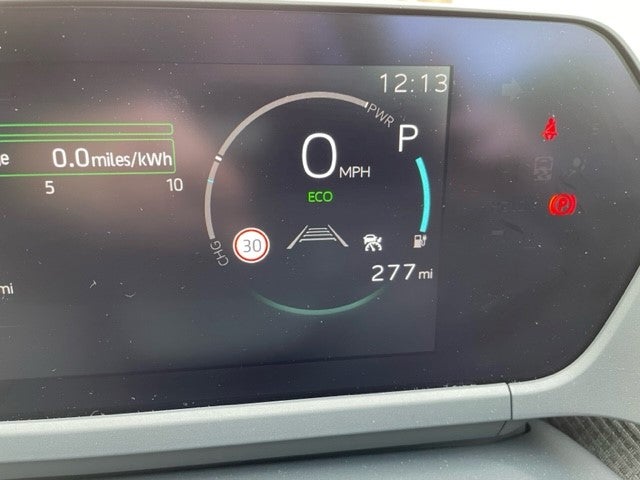 Flick the climate control on – hey it's still winter here – and the range dropped to 219 miles which is still plenty for a full day's use and way more than I'd need for the sort of short running we do – 1-3 miles, the occasional 50 out of town and back. It's interesting to recall the first Nissan Leaf I reviewed years ago – 100 mile range quoted, actual on the gauge, 81. BEVs sure have advanced.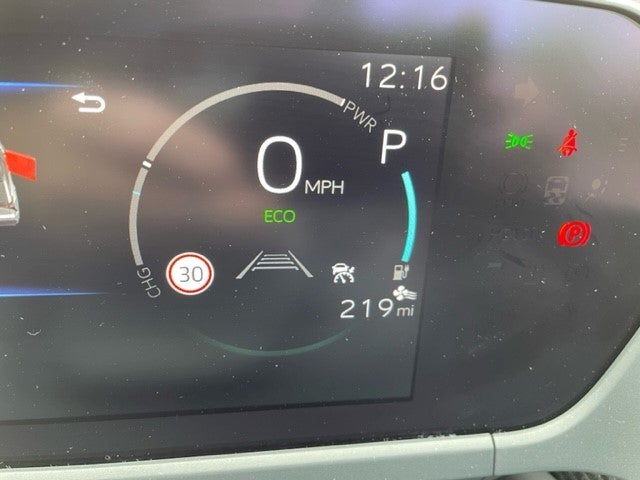 Unlike Toyota's Prius BEV/PHEV which has a 'B' setting on the transmission for increased regenerative braking (there is a lesser degree in Drive), the bZ4X rotary dial doesn't. Instead, a separate button in the console has to be pushed each trip and it had some rather individual ideas about working. Two days running I got 'temporarily unavailable see owners manual' in the dash display and there was nothing in the manual bar switch location and its purpose. This may have been weather related as it was during a cold spell when the air temperature dipped below freezing at night and the car was coated in frost first thing. When regen did work, it was possible to add a few miles of extra range during a 48 mile trip which cost only 42 miles of range thanks to the recovery system.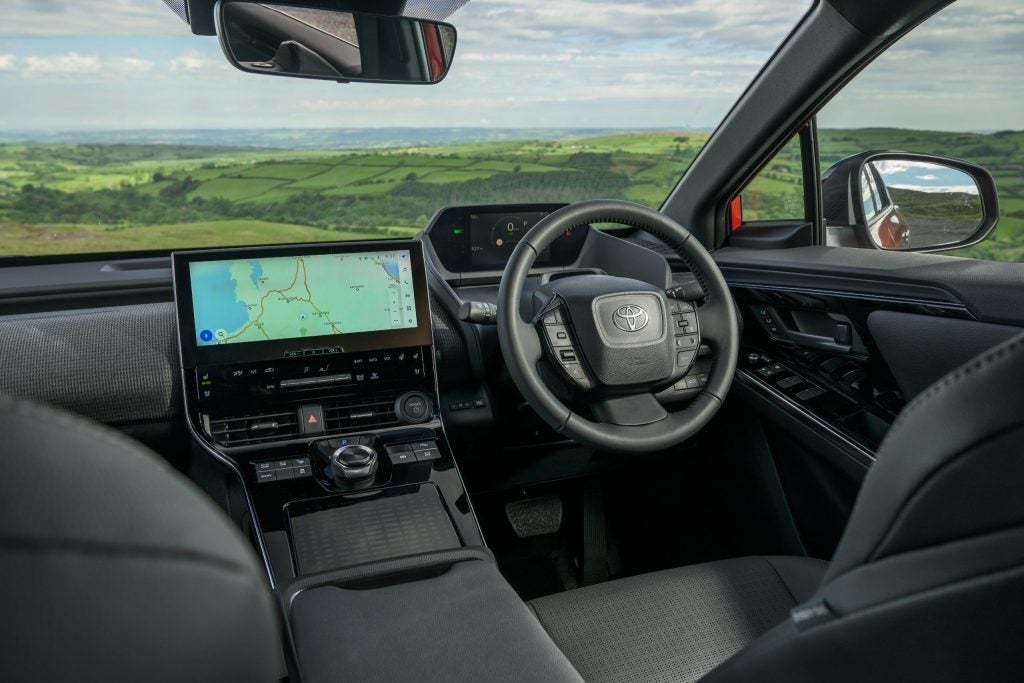 Toyota says fast charging to 80% capacity can be accomplished in around 30 minutes, in normal temperature conditions. At launch last year, the cars had a 6.6kW on board charger but units produced from near the end of the year have an 11kW unit for faster charging. With a charge from 70% or so taking over 12 hours on my domestic socket, any owner is going to want a faster method and Toyota GB includes a British Gas Centrica EV home charger with "standard" installation and six months' access to the automaker's public charging network of 12,000 points, accessible through the Toyota MyT app which offers other functions such as "find my car," which retrieves the vehicle's location and can provide details on a map, together with navigation directions if required. "Share to Car" allows for journeys to be planned and then sent to the car's navigation system, while "Car to Door" gives directions for the last part of a journey after the vehicle has been parked. Driving analytics, service reminders, the level of battery charge and remote activation of the hazard lights are also available through the app. The car can be locked and unlocked remotely and its status checked to see if windows or roof are open, doors unlocked, lights on or the key left inside the vehicle.
In other respects, the new Toyota EV is an attractive, spacious and well equipped medium size SUV with all the expected goodies for GBP49,510 including keyless entry/start, dual zone climate control, power driver's seat and so on. It is slightly lower than the RAV4 but still offers easier entry and exit than the even lower Prius hatchback. One great feature of plug-ins is 'cabin preconditioning' – once you figure out how to work it. If you use the car on a regular schedule, you can use the infotainment system to set a heating/cooling schedule so the interior is cooled or heated, according to season, and, in icy conditions, nicely defrosted. If not, the system can be ad hoc engaged with a button on the keyfob. For some reason, the European fob button lacks additional words that are on fobs in other markets: 'press and hold' (thanks Google and the US dealer that posted a 'how to' video online). That (the car beeps an acknowledgement and you can hear fans and pumps starting) did the trick on an obligingly frosty morning and I emerged again to clear glass and 19C central heating while the familymobile next door was still iced over. Even better, the system will work with the car plugged into charge or not – if on charge it uses mostly the mains rather than the traction battery's power.
Like all electrics, the Toyota 150kW motor delivers its 266Nm of torque from zero so the car can rocket away from a standing start or more practically, insert itself into a fast moving motorway lane without risking cutting anyone off. Ride is quite firm and the low centre of gravity makes for sharp and fun handling. The Motion package brings useful hill start assist (switch it on each drive), downhill assist, blind spot monitor and very useful panoramic view monitor. Toyota's latest 12.3″ multimedia display touchscreen controls many functions, wireless Apple CarPlay and wired Android Auto are included plus a wireless charger, USB plugs and heated front seats (there were complaints from the rear about the lack of seat heat and power plugs despite the flat floor and reclining seatbacks provided for comfort and space).
The flexible boot (trunk) space has an adjustable, two level deck board and an underfloor space that can add an extra 71mm to the load height when taller items need to be carried. With the rear seats in place and the deck board in the lower position, there is up to 452 litres while the rear seats can be split folded 60/40. The space beneath the deck holds a tool box (it's a real search for the pump 'n' gunk tyre repair kit hidden behind a side panel) and provides room for a warning triangle or the car's charging cable(s); the folding tonneau cover can also be stowed.
Since the introduction of the original Prius in 1997 (exports from 2000 including to the UK), Toyota has put 20m electrified vehicles on the road. It expects to sell 5.5m electrified (not all BEV) vehicles a year worldwide by 2025, with a line of 70 models, including 15 'zero emission vehicles aka BEVs'. In Europe, its forecast is for 90% of its western European sales to be electrified vehicles by 2025, of which at least 10% will be ZEVs like this one. That will increase to all electrified by the end of the decade, with at least half ZEVs (a greater proportion if market demand and infrastructure development permit). And by 2035 the target is a complete reduction in new vehicle CO2 emissions – potentially earlier in some individual national markets.
At an event in December 2021, Matt Harrison, president and CEO of Toyota Motor Europe (TME), said: "Moving beyond 2030, we expect to see further ZEV demand acceleration and Toyota will be ready to achieve 100% CO2 reduction in all new vehicles by 2035 in Western Europe, assuming that sufficient electric charging and hydrogen refuelling infrastructures are in place by then, together with the renewable energy capacity increases that will be required."
This b24X is a fine start.