CLEPA is the European Association of Automotive Suppliers. Dick Monté is Vice President Public Affairs and Human Resources for the Bosal Group. Last month he presented a speech on behalf of CLEPA at the Automotive Forum in Lille in which he highlighted the importance of suppliers in innovation. We reproduce the speech here..
As a member of the Board of Directors and Steering Committee and Chairman of the Corporate College of CLEPA, the European Association of Automotive Suppliers, I would like to thank you for your invitation to this congress to elaborate on innovations, in the broadest sense of the word, in our industry.
First of all, I will give you some background information on our European association. CLEPA represents 70 corporate members (which include the major automotive suppliers in Europe) and 18 national associations. We represent 2.500 companies employing more than 2 million people, with an annual turnover of more than 200 billion euros. Our members' customers are on one hand the global vehicle manufacturers and on the other hand the independent distributors of replacement parts and components.
Concerning the production of new vehicles, CLEPA members supply components worth approximately 70% of the cost price of a new vehicle.
My presentation will deal with five main subjects concerning innovation.
How well do you
really

know your competitors?

Access the most comprehensive Company Profiles on the market, powered by GlobalData. Save hours of research. Gain competitive edge.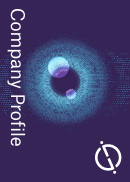 Company Profile – free sample
Thank you!
Your download email will arrive shortly
Not ready to buy yet? Download a free sample
We are confident about the unique quality of our Company Profiles. However, we want you to make the most beneficial decision for your business, so we offer a free sample that you can download by submitting the below form
By GlobalData
What is Innovation
The radical changes in the automotive industry
The Networked Vehicle
Environmentally friendly

Speech given by Mr. Dick Monte, CLEPA Member of the Board

Comfort and safety

Mobility
The Virtual Learning Environment
Conclusion
What is innovation?
Let me first give you the definition of innovation, as formulated by Ernst & Young. An innovation is a product, process or service that rewrites the rules of the game.
How can you tell if your company is an effective innovator?
In principle, you can determine this by the following statements:
You make the competition react to what you say and offer.
They are forced to make changes based upon your actions
Despite intensifying competition, you increase margins and market penetration
You need fewer resources and less time to accomplish more
Your company has demonstrated leadership in strategically targeted areas and is able to anticipate the needs of your customers and often of their customers too
In order to establish if our industry fulfils these definitions, let's first determine the radical changes that our industry has had to face, is still facing and the future challenges that we have to respond to.
The radical changes in the automotive industry
The automotive industry has changed radically during the last decade in terms of both products and processes. The industry has been transformed by the emergence of the super-integrators or Tier 0.5 suppliers, price reductions instead of increases, the insourcing of product development expertise and the improvements of ICT knowledge and implementation of IT processes.
Other trends and issues to help define today's automotive supplier industry include:
Price pressures
Many OE contracts include yearly price reductions of 1 to 3%
Consolidation
Due to the vehicle manufacturers' platform strategy, suppliers must be able to offer manufacturing facilities on a global basis.
Shortened lead times for product development
This means anticipating future customer needs and future development cycles.
Legislative requirements
Suppliers have to meet legislative requirements for emissions and safety and must also have 'environmentally friendly' credentials
A global supplier with local facility
The establishment of sub-assembly plants in the OEM's so-called supplier parks in order to be able to supply in line sequence
E-commerce
The impact of e-commerce and e-business on the sector still causes disagreement and widespread uncertainty about its impact. E-commerce, which is really a subset of e-business in total, has to be seen as more than just trading of goods on the Internet.
E-business initiatives in the automotive industry have the potential to change supply chain structures dramatically. The earlier changes in our industry have allowed the suppliers to evolve successfully in the face of consistent OEM driven initiatives for greater efficiency. But now it is the ability to streamline corporate structures and to influence the control of the information flow which is more powerful and cost-effective than moving and manufacturing physical products.
Achievement of an optimal e-business model requires a rigorous and objective self-diagnosis of strengths and weaknesses. Cost savings attributable to the adoption of B2B initiatives are likely to cover a broad range of supply functions.
But the focus is likely to be on the elimination of inventory between the various supply chain levels resulting from optimisation and integration and savings resulting from e-procurement processes that mainly involve the upstream suppliers of raw materials. But these are auction-like applications.
More complex are the applications for all areas of supply chain activities including transaction formats, workflow processes and contract terms and conditions, and of course the management of the information including engineering change management and quality control documentation. Eventually we will see the optimisation of the supply chain – in other words, the integration of the inter-company processes which is an enormous task ahead for all companies active in the automotive industry.
This movement, together with the constraints due to the necessity of reducing costs, of improving quality, of reducing time to market and from market globalisation has as a result caused a big restructuring of the suppliers industry, restructuring that is not yet complete.
The consequences among others are an evolution of company structures, mergers and the significant reduction in the number of tier one suppliers, which are now global companies. These companies, with their supply chains, are the main drivers of innovation in the automobile industry.
Innovation should respond to the main challenges we are facing now, to avoid the role of the motor vehicle in Society being challenged and its contribution to mobility being threatened.
We all know that the vehicle of tomorrow must be safe, quiet, comfortable, environmentally friendly, with low energy consumption, and all at an affordable price to the customer. The components and systems manufacturers are committed to do their utmost and to offer car manufacturers innovative solutions to face these challenges.
Environmentally friendly
The vehicle of tomorrow will have to be more environmentally friendly:
Further reduction of emissions
Enhance fuel economy
Recyclability
Further reduction of noise levels
To achieve these objectives, important technological breakthroughs are needed. For our industry, the focus is on fuel injection, engine management systems, after-treatment systems, new materials and alloys to lower vehicle weights, on-board energy management systems, new sensors for on-board diagnostics and monitoring systems as well as particulate traps. Another requirement of these innovative products is the fact that they should be easy to disassemble and recycle. Vehicles with "alternative" propulsion also need technology breakthroughs to be able to compete in the future with "conventional" vehicles.
Comfort and Safety

These two criteria are today a must to sell a vehicle. Every day both the customers and the public authorities (responsible for safety) are calling for our industry to do better. Comprehensive safety equipment (ABS, airbags etc…) are already standard equipment on all vehicles and new ideas are entering the market such as monitoring the driver's alertness to stop the driver falling asleep when driving.
Safety of road users other than the vehicle passengers will continue to improve: pedestrian safety for example by improved design of vehicle front ends. We will also see further improvements in driver and passenger comfort. Following on from intelligent seats and climate control we expect to see systems such as virtual displays of all information in front of the driver's field of vision (a "head-up" display), and the vehicle interior will become silent thanks to a better mastering of the acoustics using 'active' systems.
Mobility

Access to mobility became a real social value, bringing unprecedented individual freedom. The number of vehicles on the road keeps growing; to avoid major traffic jams, we have to manage and optimise our journeys allied to improved comfort and better road safety.
Navigation systems, driving assistance systems and traffic information systems are already on board. Advanced Internet-enabled multimedia entertainment systems are coming for the passengers. The main challenge is to use these telecommunications technologies to ensure sustainable mobility, which mean not only traffic fluidity but also road safety: collision avoidance systems and automatic adaptation of the speed to the traffic conditions.
In order to ensure the continuity of the suppliers R&D programmes, and to further enhance the innovative processes within our industry, CLEPA has recently introduced the Networked Vehicle within the 6th EU framework programme.
This should be a pan-European solution for solving medium to long-term challenges of the automotive industry and to set a European standard with a global dimension.
The Networked Vehicle targets three major objectives:
To significantly improve the safety of the automobile, its users, its environment and, at the same time, improving in sustained manner the mobility of the citizen
To drastically reduce the environmental impact of the automobile in terms of emissions and noise, while enhancing the fuel economy of the vehicle, e.g. avoiding traffic congestion via dynamic navigation in addition to considerable vehicle technology improvements through advances in controls and electronics
To create competitive European products by incorporating leading-edge IT technologies for a global market, thereby setting European standards and securing employment and welfare in Europe
As you see, the supply industry is still taking the lead in innovation, and as a result offers its employees a vast range of opportunities. We need skills in many different domains from engineering to the shop floor, as everybody is contributing to innovation. We can find those skills in engineering, but a bottleneck is looming in finding the right specialists who can deal with the various and complex emerging technologies. We firmly believe that the educational systems in Europe should respond much more effectively to the needs of our industry.
The Virtual Learning Environment

Another problem we are facing in most of the EU Member States is the lack of skills at the shop floor level. Most of the time, our industry has to carry out its own education and training. To overcome this, CLEPA has taken the initiative to create the Virtual Learning Environment. The aim of this new project, partly funded by the EU, is to develop IT-based environments for supporting personnel training on Total Quality issues. This Virtual Learning Environment will address the training needs of European automotive supply industries and stimulate co-operation between the mega suppliers and SMEs, at both the learning and knowledge transfer stage.
The Virtual Learning Environment will provide people working in different companies and in different plants (which may be even located in different countries) with the same training opportunities and a common quality philosophy and approach. This is essential for the survival and competitiveness of the European automotive supply industry in the global market.
The approach proposed in the project will foster the sharing of expertise and knowledge existing in each individual company. We can achieve this objective using virtual learning platforms and communication tools online, through which employees can receive consistent training on quality management issues and interact with other people sharing the same problems or experiences.
This new innovative project will be launched on 5th December.
So to conclude:

The role of our companies is to improve in all areas: quality, cost and timescales. Some European suppliers are now world leaders in their specialities, which just goes to show that you can achieve market leadership in spite of some pan-European handicaps such as insufficient flexibility and high labour costs.
We still have to improve the skills, capabilities and creativity of our people for better quality, productivity, innovation and growth, and to safeguard employment in Europe.
The role of politicians and public authorities is to create and develop an environment that nurtures our global competitiveness. Everybody knows that innovative suppliers can only survive if they are profitable, allowing them to create the resources for future investment in productivity and innovation. There is a tremendous heritage – for example the invention in 1888 of a new kind of rubber band by Sir John Boyd Dunlop called a tyre, and a few years later the drum brake by Perrot.
In addition to the educational problem I mentioned earlier, European public authorities should take appropriate measures to offset the support that non-European competitors get from their governments, both in term of money and of political support. We need support to achieve our Industry restructuring and new deployment in Quality, Productivity, Training and Research and Development. The allocating mechanisms of grants should be simplified and made more accessible to SMEs. They are the backbone of the total supply chain.
Overall, all decisions relating to our industry should be taken in the context of the global market.
In this automobile industry policy, the supply industry should be recognised as such, at the same level as the car manufacturers. Simply, the supply chain has been, and will continue to be, responsible for the majority of innovations, which will ensure the survival and prosperity of the European car manufacturing industry.