Cummins used its 2020 Hydrogen Day to set out ambitious plans to begin realigning its business towards fuel-cell-based products. Amy Davis, Cummins' VP and President of New Power noted that "over the past five years, we've built capabilities in battery electric and fuel cell electric powertrains. We are applying our deep expertise and relationships with customers to strategically plot their paths to delivery zero emissions vehicles".
Currently, the company is best known for its range of heavy-duty diesel engines that can be found in heavy trucks, buses, boats, trains and industrial power generation. However, tightening emissions regulations will make internal-combustion engines progressively more costly to run until they are ultimately outlawed over the next few decades. As a result, Cummins has invested in a range of hydrogen technologies.
While the passenger vehicle market is already switching to battery electric vehicles as the technology becomes viable and reaches cost parity with combustion-powered vehicles, the heavy duty and industrial market has proven resilient to the technology. This is due to the fact that such large batteries would be needed to power a heavy-duty truck, for example, that they would take up too much of its gross permitted vehicle weight, reducing its cargo capacity and, thus, making it less cost effective than diesel. In addition, long recharge times would add a lot of time to deliveries, eating into profit margins.
Conversely, hydrogen fuel cells do not come with the significant weight penalty that batteries do, and can be refuelled rapidly compared with the time needed to recharge a battery electric truck. This makes them a much more viable option for the heavy-duty truck and industrial markets, while also bringing direct exhaust emissions down to zero.
Davis continued, "[our customers] need to find solutions that work and get their job done, even in the most demanding applications and environments…through readily available power sources, all at a total cost of ownership that is competitive to internal combustion engine alternatives…We know there isn't a one-size-fits-all solution to filling this order and, as such, our goal is to have the right products to meet customers' needs at every point of the transition. Which is why we've invested in multiple solutions up front.
For the majority of Cummins' existing end markets, we expect fuel cells will be the best option.
"For the majority of Cummins' existing end markets, we expect fuel cells will be the best option. [They] have a long list of advantages including being energy dense, low weight, quick to refuel, and offer flexibility of equipment for the end user…Cummins already has fuel cell electric vehicles running in the field today, as well as electrolysers making hydrogen for many applications. Most uniquely, Cummins has the global distribution network able to provide critical service and support to end users – this is one of our biggest advantages over our competitors."
How well do you really know your competitors?
Access the most comprehensive Company Profiles on the market, powered by GlobalData. Save hours of research. Gain competitive edge.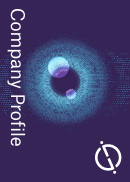 Company Profile – free sample
Thank you!
Your download email will arrive shortly
Not ready to buy yet? Download a free sample
We are confident about the unique quality of our Company Profiles. However, we want you to make the most beneficial decision for your business, so we offer a free sample that you can download by submitting the below form
By GlobalData
Hydrogen production
A lynchpin of Cummins' hydrogen plans is its desire to have products at every point of the value chain, rather than simply supplying the fuel cell on its own. This is a wise move because, while hydrogen technology is proven and viable, the infrastructure to support it is still in its infancy and must be significantly upgraded to enable the switch from combustion-powered vehicles. It must be noted that Tesla's early success with its battery-electric vehicles was thanks to its concurrent effort to build a nationwide network of EV Supercharging stations – something its rivals have yet to meaningfully challenge.
As a result, Cummins is building expertise in hydrogen production as well as fuel cells. It is aiming to achieve this through the production of electrolyser units – industrial devices that generate hydrogen by using electricity to extract it from water. Much of the current production of hydrogen comes from non-renewable sources, including extracting it from fossil fuels so the switch to electrolyser-based generation is critical for the long-term viability of hydrogen-powered transportation.
Cummins' Vice President of Corporate Strategy, Thad Ewald said "the reality today is that green, renewable based hydrogen is much more expensive than diesel or natural gas…and [currently] there isn't that much of it available…there are roughly 70 million tonnes of hydrogen produced each year [globally], which is equivalent to around two thirds of the diesel demand in the US [alone]…and only approximately 1% of that hydrogen is made through electrolysis."
Cummins already has more than 600 electrolysers in operation worldwide and predicts that the global market for electrolyser products will hit $400 million by 2025 so is racing to capitalise on investment. It identifies three key drivers that will bring down the cost of green hydrogen production – reduced costs of generating renewable energy to power electrolysis, reduced cost of the electrolysis process through economies of scale, and reduced costs associated with the distribution and storage of hydrogen fuel.
Cummins identifies a range of potential hydrogen production models, including predominantly local generation where many small hydrogen electrolysers operate globally near to where the fuel will be needed – this eliminates some of the scale advantages of larger, more centralised production but saves on distribution costs. Alternatively, hydrogen production could be handled by a network of fewer, larger electrolysers that then redistribute the hydrogen via delivery networks or even pipelines – this makes the fuel cheaper to produce but costlier to transport.
Fuel cell technology
Having generated the hydrogen fuel, Cummins is also seeking to become a large-scale supplier of fuel cells to replace its range of diesel engines as the industry switches away from combustion. To this end, Cummins acquired industry specialist Hydrogenics in September 2019 to enable it to develop a range of fuel-cell products for a number of applications.
Cummins expects that the first adopters of industrial hydrogen fuel cells will be train operators. Compared to heavy-duty trucks, train purchases represent a smaller incremental cost to the end user and, critically, run on fixed routes making it comparatively easy to install a refuelling system at either end of the track. Cummins expects that the cost of a hydrogen-powered train along with the necessary fuelling infrastructure to be lower than the cost of electrifying an entire line. In addition, train operators have access to public subsidies to soften the financial impact.
With this in mind, buses are likely to be the next target for Cummins' hydrogen systems. This is due to the fact that, like trains, their routes are highly regular and predictable, making the addition of hydrogen refuelling infrastructure comparatively simple. As prices for electrolyser installation and fuel-cell powertrains continues to fall, the technology will eventually become viable for trucking, which operates on flexible, variable routes.
Cummins already has 2,000 fuel cells already in service but is attempting to steal a march in the hydrogen field over its rivals some time before the technology is predicted to account for a meaningful share of the market. The Hydrogen Council estimates that, by 2030, hydrogen fuel cell penetration in heavy trucks will hit 2.5%, while penetration in trains and buses could be as high as 10%.
Supporting Cummins' existing investments is the joint venture it signed with NPROXX in late 2020 – a leading developer of high-pressure hydrogen storage tanks. The tanks developed are woven from fibres of carbon-fibre-reinforced polymer (CFRP) and can withstand pressures as high as 1,000 bar in some applications. By owning this complementary technology, Cummins is better able to develop an end-to-end hydrogen power solution for its customers.
Diesel trucks' days are numbered
The writing has been on the wall for some time for the trucking industry with regards to diesel-powered combustion engines. Bans on the sale of combustion-powered passenger cars are already being laid out in many countries with some, such as the UK, preparing to outlaw sales of new models as early as 2030. Naturally, it follows that a subsequent ban on combustion-powered heavy-duty vehicles is likely in the longer term.
As if to confirm this trajectory, the UK government announced that it would launch a consultation on the phasing out of new diesel-powered heavy goods vehicles (HGVs) in a press release on Wednesday 18 November. The consultation comes in response to the growing concern over air quality in cities where engine emissions have been linked with rising numbers of respiratory illnesses.
Considering that the switch from combustion-powered to hydrogen-powered trucks will take some time and the need to improve local air quality is becoming more pressing every day, it is likely that other solutions will have to be employed in the meantime to tackle pollution. These could include initially banning combustion-trucks from city centres and requiring that their cargo is offloaded at a local distribution centre before being taken to its final destination by a smaller, electrified last-mile delivery service. Once fuel-cell-powered trucks are commonplace, they may be permitted again to enter city centres thanks to their lack of exhaust emissions.
This article first appeared on GlobalData's research platform, the Automotive Intelligence Center