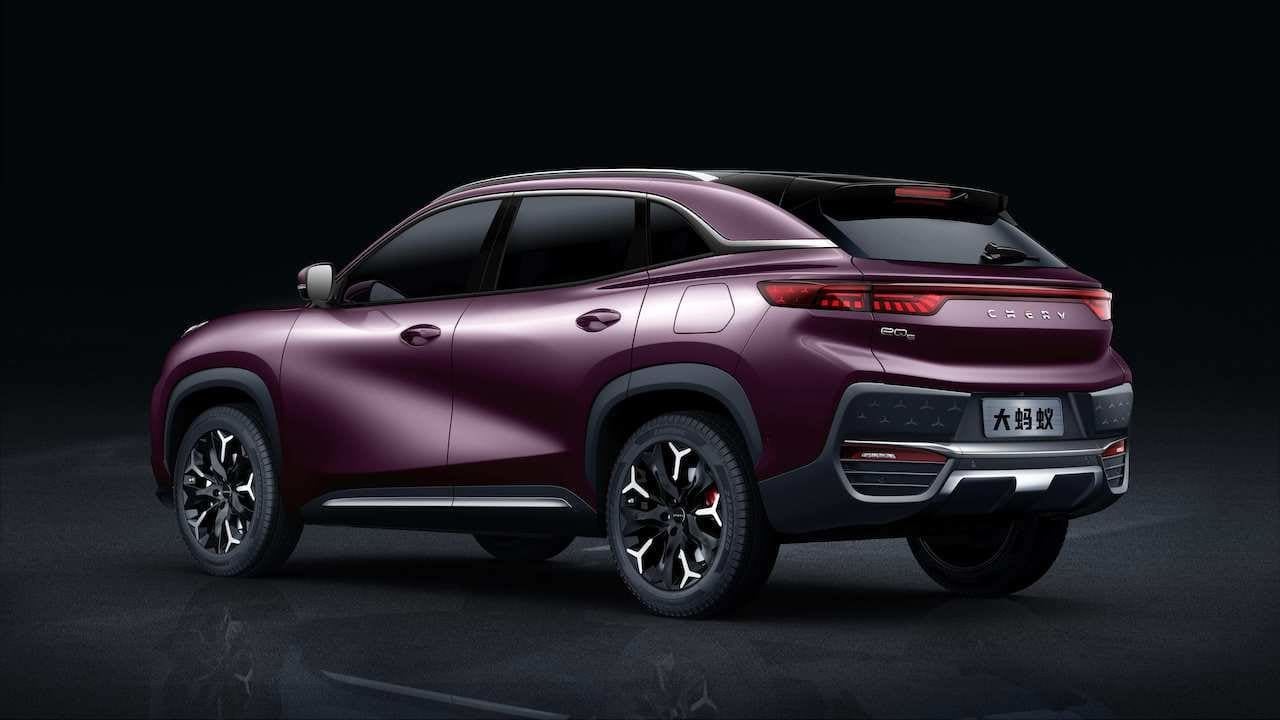 Chery
With the not unexpected yet still historic moment of an electric car becoming China's best seller in October, many OEMs are understandably scrambling to get a rival model onto the market.
Chery is one of the first challenger brands to take on the mighty Hong Guang Mini EV, having just launched the fantastically named QQ Ice Cream. The little Wuling set China's retail sales chart alight in October (November data were not available at time of writing) with 47,769 deliveries. The Nissan Sylphy, usually the country's best seller most months, fell to second place with just 40,731 deliveries.
Year to date, Nissan's C segment sedan remains ahead of all comers (416,534) yet the tiny Wuling will likely end the year in third place behind the VW Lavida (currently: 305,760 and 354,404 respectively). It's an incredible feat considering that the sub-3 m long electric car segment wasn't very big in 2020, plus Wuling's Hong Guang Mini EV only arrived in August last year.
Chery Auto saw the potential of the tiny electric class and even if there likely won't be large margins, the QQ Ice Cream should entice a new generation of buyers to the Chery brand.
The new EV serves as the replacement for the QQ, an inexpensive small hatchback. Announced in August, series production got underway in October, the first cars hitting the market in November.
The 2,980 mm hatchback has a top speed of 100 km/h, the motor produces just 27 PS and depending on the version, the maximum NEDC range is either 120 or 170 km.
Battery and motor upgrades will likely come later in the QQ Ice Cream's life cycle, which is expected to be eight or maybe even nine years. There could also be a convertible next year or the year after.
Names which can seem curious to Westerners are often linked to models which become very popular in China. The eQ1 Little Ant is a small electric five-door hatchback which in January will have been in production for five years. With 10,027 delivered in October, it was the brand's best selling vehicle for that month.
Several sizes up is the eQ5 Ant, also known as the Big Ant. This is a 4,630 mm long rear-wheel drive electric SUV. There is a choice of motors, that being 120 kW and 250 Nm or 130 kW and 280 Nm. All versions have a 70.1 kWh battery pack which allows a maximum NEDC range of 510 km. Top speed is 170 km/h.
Chery will likely facelift the Big Ant in 2025 and replace it towards the end of 2028.
An SUV called Omoda 5 was recently revealed at the Guangzhou motor show. One distinguishing feature is a giant grille which also almost hides what are especially slim headlights. No powertrain details have been announced for this model which is expected to be launched in China by mid-2022.
Cowin
Chery Auto has culled many of its former brands but Cowin has survived. There are only a handful of models, the best performing one being the Xuanjie (also known as Showjet). This SUV, which joined the line-up in May 2020, is closely related to the Chery Tiggo 5x and production is at the Cowin Yibin Smart Factory. A facelift is due in 2023 and a replacement in 2027.
The brand's newest model is called Xuandu. Launched into the Chinese market in September, this 4,666 mm long sedan, though seemingly a new design, is in fact a new body on the former Chery Arrizo 7/Chery J4. A turbocharged 1.5-litre four-cylinder engine powers all versions. A facelift can be expected in 2025 and a successor in 2028.
One forthcoming new model for Cowin should be a 4.6 m long crossover. Such a vehicle would step in for the X3, which the brand has been selling since 2016. That means the arrival of the replacement will likely be in 2023.
Reports for many other manufacturers' future models are grouped in the OEM product strategy summaries section of Just Auto.

Future platform intelligence
More detail on past, current and forthcoming models can be found in PLDB, the future vehicles database which is part of GlobalData's Automotive Intelligence Center.
This is the first of two reports which examine certain existing and future models for Chery Automobile's brands. The second part will look at Jetour, Exeed and one other division, the name of which is yet to be officially disclosed but should be Ruiteng (Raoten).