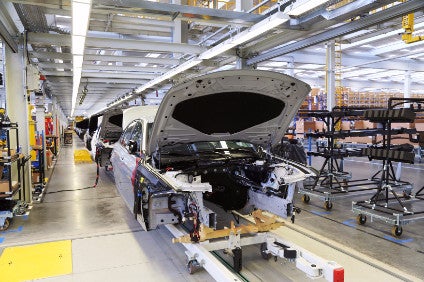 The time seems to have come: no one is sure about how long the Brazilian economy will keep getting worse before recovery starts.
This was the general conclusion of the recent seventh Automotive Industry Forum lead by Automotive Business in São Paulo.
By the end of 2016, the domestic market will have fallen 50% compared with 2012, IHS Consulting predicts. An electronic, real-time poll among forum attendees showed that 55% expect sales below 2m units by December, or back to 2007 levels – nine years of going in reverse!
BANK BRADESCO chief-economist Octavio de Barros said a lack of confidence and uncertainties have reached a stage that even those in employment are not taking out loans for a new car.
And when will the scenario revert? Some suggest only in 2019 will vehicle sales track the Brazilian GNP per capita recovery. Others believe this is likely to happen a year earlier.
In the eighties it took 12 years to recover to previous volumes. Recovery after the 1998 downturn took nine years. The current slump, which began to take shape in 2014, might go on for up to a decade; perhaps somewhat less if the country embraces the correct economic and reformist decisions.
With this outlook, only a very few think an intervening programme, such as Inovar-Auto, will last after 2017, when the first phase is scheduled to end.
The only really urgent issue is the energy efficiency of locally made products and that must proceed. Powertrain improvement alone will not be enough to meet fuel mileage goals – an evolution of the car as a whole is necessary.
But, to accomplish all this, investment must pour in and current expectations are poor returns for such expenditure. Without sound sales, the result will be red ink.
For Prada Consulting's Letícia Costa, the time has come for Brazil to join world production, connectivity and [up to a point] autonomous driving chains, even if at a slower pace and constrained by current infrastructure.
In this scenario, the crisis has hit automakers unequally. Market share, sales volumes and turnover considered, the Big Four — Fiat (now FCA), Ford, GM and VW — are the big losers, as Jato Consulting confirmed. Despite Honda and Toyota having invested in capacity now resulting in excess capacity, both achieve average product wholesale prices in a somewhat less affected market segment.
Makers of brands for wealthier buyers feel less pain. BMW of Brazil's new CEO, Helder Boavida, admitted a sixth model for the Santa Catarina assembly plant is under consideration, even in such cautious times.