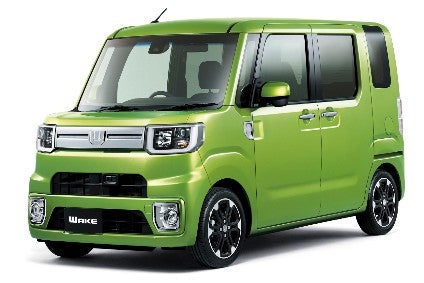 In this first part of what Toyota Motor Corporation (TMC) divisions are planning, the focus is on Daihatsu Motor Company. It will be followed by a look at current and future Lexus models, and in the final instalments, what's ahead for Toyota brand cars and light trucks.
ASEAN and Japan – Daihatsu's focus
Having withdrawn from Europe, China and Australia, which followed a long-ago exit from the USA, Daihatsu has increasingly turned its focus not just on the home market, but towards certain other countries in Asia, Indonesia and Malaysia being two of the main ones.
Even though Toyota dominates in what is the world's fourth most populous nation (2016 estimate: 261m), little Daihatsu supplies its major shareholder with much know-how. Indonesia's best selling Avanza MPV is for example, based on the Daihatsu Xenia.
When talking volumes, the Indonesian market is still modestly sized but there is much hope for a major expansion in the 2020s. During the first eight months, new vehicle sales rose by 3.6 percent to 715,495. While Toyota models took the first three positions, the Daihatsu Sigra, Gran Max range and Xenia were all in the top ten.
Malaysia is of course where Daihatsu really dominates: the number one brand, Perodua, is the dominant force, selling 137,225 vehicles for the year to the end of August versus only 70,836 for second placed Honda. All volume comes from a range of just four Perodua models: Myvi, Alza, Axia and Bezza. Each is closely related to a Daihatsu small car.
In Japan, this relatively small company also punches beyond its weight, being not that far behind Nissan in overall sales, though most of its volume is skewed towards 600cc Kei mini-vehicles. For the 1 January to 31 August period, total registrations for the top ten brands were as follows: Toyota, 1,083,680; Honda, 476,173; Suzuki, 457,597; Nissan, 435,774; Daihatsu, 426,841; Mazda, 142,724; Subaru, 123,027; MMC, 61,543; Isuzu, 55,197; Hino, 46,620. (Mercedes-Benz was next, with 42,603).
Electrification and AD vehicles
When it comes to autonomous tech, EVs, hybrids and PHEVs, Daihatsu is very much the partner of TMC. Due to its size, the Osaka-based firm simply cannot afford to place a big bet on one technology and see it fail to deliver a major return. The example of Nissan is telling. Long a leader amongst its Japanese car maker peers in electric vehicles, the firm's electric Leaf was never a popular model at home and the new one doesn't look likely to be either, due to the significant hurdle of most Japanese city dwellers living in apartment blocks.
Kei mini-vehicles
The Move and its Move Custom derivative are Daihatsu's best selling models. The latest generation of these five-door Kei-class minicars went on sale in Japan, their main market, in December 2014. Daihatsu also supplies the Stella, a version of the Move, to Subaru's domestic market dealers. There was a facelift in August 2017. The seventh generation Move series is due to appear in December 2018.
The Wake, pictured above, is now three years into what should be a five- or six-year manufacturing life cycle. It was launched in Japan in November 2014 with the stated sales goal being 5,000 units/month. It is based on the Deca Deca concept from the 2013 Tokyo motor show. A facelifted Wake was announced in May 2016. The Toyota Pixis Mega is a version of the Wake. Expect a facelift in the coming months. The second generation Wake is due in 2019 or 2020. Its architecture should be an update of DNGA.
The Mira e:S replaced the Mira, a 660cc minicar sold mostly in Japan. It went on sale there in September 2011. The Mira e:S is effectively the eighth generation of the Daihatsu Mira. It uses the same platform as the seventh generation car, which was launched back in 2006.
The Mira e:S is also supplied to one of Toyota's Japanese sales channels, rebadged as the Toyota Pixis Epoch. Replacements should be on sale in Japan by mid-2018.
The next generation Mira is expected to be launched in Japan later this year. It was previewed by the D-base, a concept which had its world premiere at October 2015's Tokyo motor show.
The Move Conte is sold mostly in Japan. This five-door Kei-class hatchback went on sale there in August 2008. It offers the choice 43- or 47kW 658cc three-cylinder engines and is available in X Limited or sportier Custom RS forms. Daihatsu began supplying the Pixis Space, a version of the Move Conte to 200 of its parent's Japanese market sales channels from September 2011. The Pixis Space was the first of three Kei-class models to be supplied to Toyota.
The Move Conte successor, due imminently, is expected to be have been previewed by the Hinata, a concept which premiered at October 2015's Tokyo motor show.
The Atrai, a rebodying of a model of the same name, is sold mostly in Japan. This tiny MPV is offered with atmospheric and turbocharged versions of a 660cc three-cylinder engine. In some markets, the Atrai is sold as the Extol. The next generation model is due out in 2018.
The Move Canbus , another micro-MPV, went on sale in Japan in September 2016. This mini vehicle is a 3,955mm long tall hatchback specifically aimed at females. Like other Kei class vehicles, it is powered by a 660cc petrol engine. While there are both front- and all-wheel drive variants, a CVT is standard with all of these.
A facelifted Canbus will likely be released in 2019. The Canbus' replacement should be in dealerships during the second half of 2021.
The Cast and Cast Activa are rivals for Suzuki's Hustler 660cc crossover. Daihatsu builds a version of the Cast for supply to several of Toyota's domestic market dealerships. This model, the Toyota Pixis Joy, went on sale in Japan in August 2016. That was 11 months after the introduction of the Daihatsu originals. Their mid-life facelifts should appear during the fourth quarter of 2018. The second generation Cast and Cast Activa are due on sale in Japan in 2021.
The TanTo is one of Daihatsu's most successful model series. The third generation of this five-door mini car was announced in Japan in October 2013, one month ahead of its debut at the Tokyo motor show. Like the previous Tanto ('plenty' in Italian, i.e. of interior space), the current one features Daihatsu's so-called Miracle Open Door which makes the loading of goods and people easy. Daihatsu changes the badges and a few other details on the TanTo and supplies it to Subaru as the Chiffon.
One novelty compared to its rivals and the previous Tanto is the use of resin body panels. There is a claimed overall weight saving of 10kg compared to the former model, thanks to resin being used for the bonnet/hood, front fenders, tailgate/integrated spoiler and fuel cap cover.
The G, G SA, Custom RS and Custom RS SA model grades come equipped with power sliding doors on both sides as standard. These can be opened and closed using a card key or a switch near the driver's seat. Both normally aspirated and turbocharged 660cc engines are available.
A facelifted TanTo should appear imminently, to be followed by the fourth generation model in 2019.
Even though it is now more than three years old, the Copen is still selling well in Japan. Production of this tiny sports car is on what was a new line within Ikeda 2, with this part of the Japanese plant having been renamed 'Copen Factory'. The line has an annual capacity of 20,000 units. The Copen was revealed to the media in Japan, its main market, in June 2014. It has an electrically opening hard-top and resin body panels attached to what Daihatsu calls a 'D-Frame' chassis. The standard engine is a turbocharged 660cc unit linked to either a five-speed manual or CVT with seven preset ratios.
There were originally two variants – Copen Robe and Copen x (cross) or XPLAY. The last of these has black cladding around the wheelarches and sits higher. The Robe is 3,395mm long, 1,475mm wide and 1,280mm high. The standard engine is a 47kW three-cylinder petrol unit with both five-speed manual and seven-speed CVT transmissions available. A base variant which, unlike the Robe and XPLAY, has round headlights, went on sale during the second half of 2015.
The next news for this model should be a facelift in 2018, followed by a third generation Copen. The latter will probably become available in 2022 and there could well be an electric version.
A segment
Two other models which use DNGA, are the Thor and Thor Custom. These 3.7m long MPVs were released for sale in Japan in November 2016. Daihatsu also manufactures two closely related models, the Tank and Roomy, for Toyota. The first of the two Toyotas sells very well, whereas the Daihatsu original has not been much of a success.
These cars have electric sliding doors on their sides, there are both front- and all-wheel-drive variants, and power comes from a 1.0-litre turbocharged engine.
TMC said at launch that it was hoping for a combined 7,500 sales a month of the Tank and Roomy, while DMC set a target of 1,000 units per month for the Thor and Custom. Facelifts for all should be on sale in 2019, followed by a new generation Thor and Thor Custom in 2021. There could well be fresh model names.
B segment models
The Boon is a B segment five-door hatchback. The current generation went on sale in Japan in April 2016. Daihatsu also builds a closely related model for Toyota, the Passo. Both cars were launched with a standard 1.0-litre petrol engine. The Boon and Passo were the first vehicles for DNGA, or Daihatsu New Global Architecture.
Daihatsu is likely to give this car a facelift in 2019. The next generation Boon will probably be on sale in 2022, its architecture being an evolution of DNGA. There could be both hybrid and EV versions too.
A small car would be made at Daihatsu's then forthcoming second Indonesian plant, the company announced in May 2011, as ground was broken for the facility at Karawang Timur. The Suryacipta factory, which is 60km east of Jakarta, would help to lift local production capacity from 330,000upa to over 500,000upa. It was due to build its first vehicles in late 2012 but the project was delayed. Production of 50,000 cars was originally planned for 2013, moving to 100,000upa via two shifts in 2014. The car in question, the Daihatsu Ayla, was revealed alongside its twin, the Toyota Agya, at the Jakarta motor show in September 2012.
Both the Agya and Ayla are 1,000cc five-door hatchbacks. They are based on the Daihatsu Mira e:S which is sold mainly in Japan and are rivals for the Mitsubishi Mirage.
Ayla and Agya production got underway in Indonesia in August 2013. Sales commenced during the following month.
In February 2014, Toyota and Daihatsu announced that an Agya-based car would soon be announced; a special model for export to The Philippines. This is the Toyota Wigo. The next generation Ayla is due in 2019 and it should be based on an evolution of DNGA.
A potential 4.2m long four-door coupe might be under development, mainly for the Indonesian market. That would be the case should Daihatsu do what it often does with concepts displayed for the first time at the annual Jakarta motor show; namely, release production models which look fairly similar. In this case, that would mean the DN F-Sedan which debuted in August at Indonesia's national show.
C segment
The Mebius is a version of the Toyota Prius a/Prius v/Prius+ which has been sold in Japan since April 2013. Like the original, which it is built alongside, the Mebius is a petrol-electric hybrid, powered by Toyota's 2ZR-FXE engine, a 1,797cc four-cylinder petrol unit. Its replacement should appear in early 2018.
D segment
People are sometimes surprised to learn that Daihatsu sells a large sedan. The latest generation Altis is again a version of the Toyota Camry Hybrid. It is built in small numbers and sold mainly in the Japanese market. Deliveries commenced in July. A facelifted model is due in 2020 and an Altis successor in 2023.
Crossovers & SUVs
A potential B segment crossover was previewed by the CUV concept at September 2014's Jakarta motor show. A second prototype, the FX concept, debuted in August 2015 at the Jakarta show. Should there be a production model based on these designs, it would be a potential rival for the Suzuki Vitara and Honda BR-V.
The Sigra is a popular model in the Indonesian market. Its platform is the front-/all-wheel drive DNGA. Daihatsu developed this minivan/SUV crossover, following the debut of the six-seater UFC (Ultra Functional Compact) concept at the Jakarta motor show in September 2012. A follow-up, the UFC 2, was revealed at September 2013's Jakarta show, and the UFC 3 debuted at the 2014 edition of the show. The last of the three looked close to production.
The Sigra, which is a rival for the Datsun Go+ Panca, was announced by Daihatsu in August 2016. Its public debut was at the Gaikindo Indonesia International Auto Show (GIIAS) later that month. The Toyota Calya is more or less the same vehicle. These models are 4,070 mm long, 1,655 mm wide and 1,600 mm tall. The vehicle's chassis features MacPherson struts and disc brakes at the front, while the rear has a semi-independent torsion axle beam and drum brakes.
A facelift for the Sigra should appear in 2020 and a next generation model in 2023.
There may also be a large rear-wheel drive/4WD SUV coming for the Indonesian market. If so, it would have been previewed by the SUV, a seven-seat design study which appeared at September 2014's Jakarta motor show. A second concept, the FT, premiered at the Jakarta show in August 2015. The production model would almost certainly use a Toyota architecture, most likely based on that of the body-on-frame Land Cruiser Prado.
MPVs
Initial details of the Luxio, a tall & small right-hand drive minivan with sliding doors on both sides, were announced by Daihatsu back in February 2009. It is produced at the Indonesian JV manufacturing base, Astra Daihatsu Motor, and sold by Astra International. The Luxio is not available in Japan.
The vehicle itself is a restyled, seven-seater version of the Gran Max Van, an LCV that has been built in Indonesia since 2007 and there is also a Gran Max Pick-up.
The Luxio is 4,165mm long, 1,665mm wide, 1,915mm tall and has 180mm of ground clearance. The standard engine is a 1.5-litre four-cylinder unit. The next generation Luxio replacement should be on sale from 2018 or 2019.
The Xenia is a long-in-production model sold mainly in parts of Asia. The second generation of this people mover for certain emerging markets was launched in Indonesia in November 2011. It is a rebodying of the first generation model. The replacement for its twin, the Toyota Avanza, followed. Facelifted versions of both premiered at the Jakarta motor show in August 2015. A third generation model should be on sale from 2018.
A large MPV may be planned for production around 2020. The potential styling for such a model was displayed for the first time at the Jakarta motor show in August (2017). The concept in question was called DN Multisix, a six-seater minivan-crossover. A production model would likely be manufactured in Indonesia and be positioned above the Sigra and Xenia.
Registrations data supplied by JAMA, JADA and JAIA (September numbers were not available at the time of writing and publication).
Future model plan reports for other manufacturers can be viewed in the OEM product strategy summaries section of just-auto.com.
Future product program intelligence
Additional data on vehicle lifetime and future product plans, such as code names, production plants and expected annual build, are available in PLDB from QUBE.