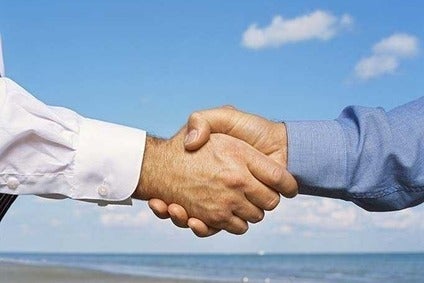 Volkswagen group announced plans to establish a joint venture with China's Horizon Robotics to help accelerate innovation and strengthen its competitiveness in the country's fast-growing smart electric vehicle (EV) market.
The German automaker was the latest automaker to join forces with Horizon Robotics following the establishment of partnerships with SAIC Motor and FAW Group, the two largest vehicle manufacturers in China.
These also happen to be VW's main vehicle manufacturing partners in the country. The Beijing-based company is described as one of the country's leading providers of computing for smart vehicles, specialising in software, algorithms and chip design.
VW said the partnership was part of its drive to strengthen its development skills under its "in China, for China" programme with the aim of accelerating the pace of innovation, promote technology localisation and further strengthen its customer focus in the world's largest market.
VW said it planmed to invest EUR2.4bn through its Cariad software unit in its collaboration with Horizon Robotics, including in a joint venture in which it will take a 60% stake. The deal was expected to be completed in the first half of 2023, subject to the final signing of transaction documents between the parties involved and customary government approval, including approval by merger control and foreign investment authorities.
VW said Cariad and Horizon Robotics would work together to develop Advanced Driver Assistance System (ADAS) and Autonomous Driving (AD) systems for the Chinese market. They plan to integrate numerous functions on a single chip which will help increase system stability, save costs and reduce energy consumption.
Fully integrated software and hardware technology would help the group offer product differentiation and provide scalable and cost-efficient ADAS/AD for EVs in China.
VW China chief Ralf Brandstaetter said in a statement: "The partnership with Horizon Robotics is a central cornerstone of our strategy to realign and further strengthen our activities in our most important market worldwide. Localised technology development grants the region more autonomy to further expand its position in the dynamic automotive market.
"Teaming up with Horizon Robotics will allow us to accelerate the development of automated driving as part of our New Auto strategy and drive the repositioning of our China business."