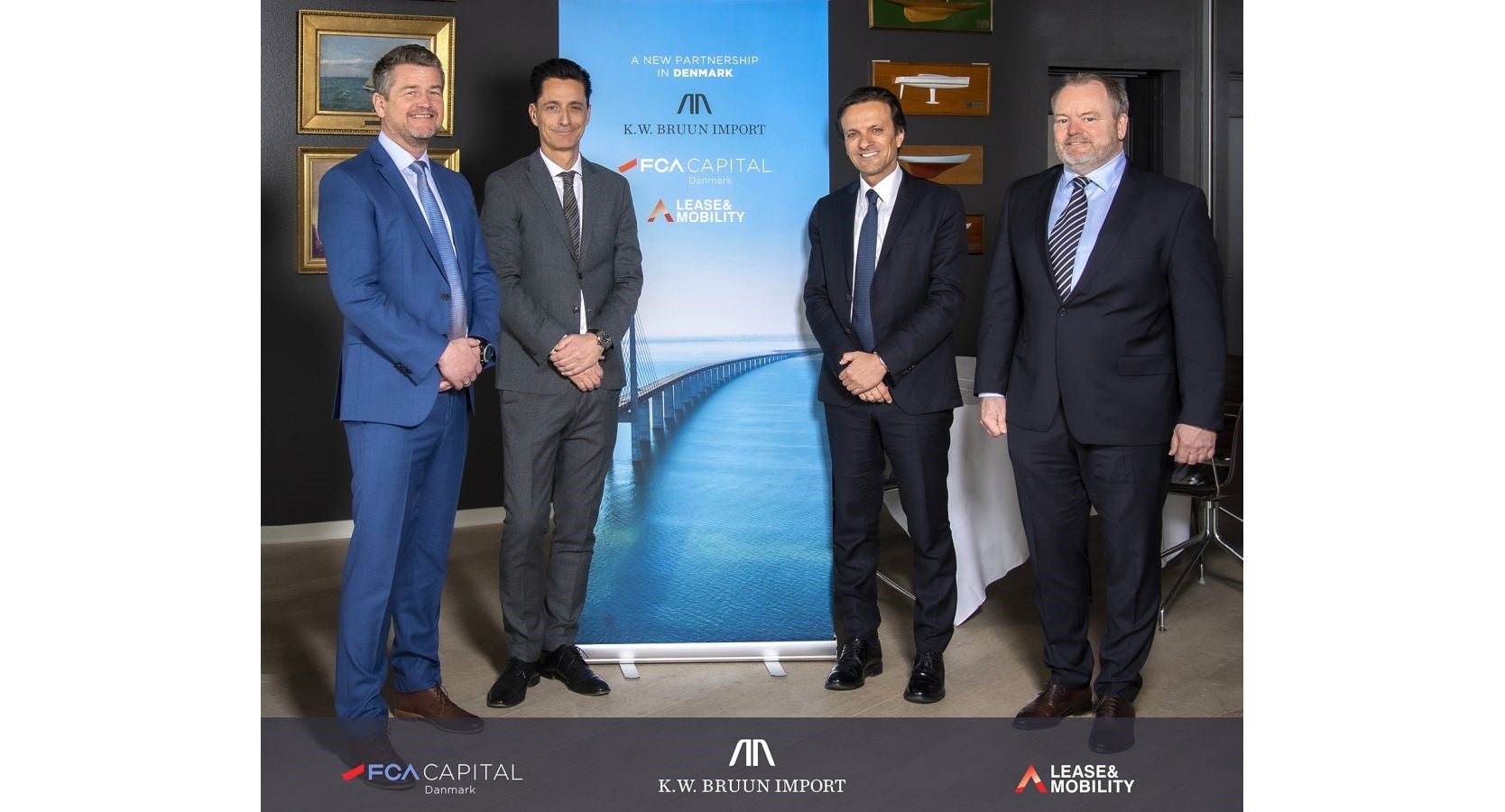 FCA Bank's growth strategy extended to northern Europe as it announced signing of a new cooperation agreement by its Danish branch, FCA Capital Danmark, with KW Bruun Import.
The company is part of the KW Bruun Group, one of the largest car importers in Scandinavia, which imports and distributes eight Stellantis brands in Denmark, including Fiat, Fiat Professional, Alfa Romeo and Jeep.
Under the deal, FCA Bank will supply KW Bruun's dealer network with financial products and services. One objective is development of new products and tools designed for market development.
The Danish group will be able to benefit from the expertise and knowledge gained by the bank during its many years of experience in the field of car financing and mobility, alongside some of the most prestigious automotive brands.
"We are delighted with this new agreement with KW Bruun, which today is the most important partner of Stellantis in Denmark," said Giacomo Carelli, CEO and general manager of FCA Bank.
"This partnership confirms and consolidates the value of FCA Capital Danmark, which is recognised as a provider of highly professional car financing solutions."