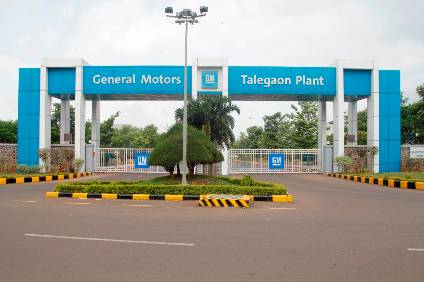 GM has consolidated operations and withdrawn its Chevrolet brand from a number of markets as part of a strategy to focus activity where it turns a profit. There's a clear short-term benefit to the bottom line, but will it be regretted in the long-term as rivals are left to exploit new opportunities in emerging markets?
Turning a profit in the high volume segments of the car business is not easy. We all know that. Competitive pressures are constant. There are cost pressures that squeeze already thin margins. Market geography is another factor. Where are your chips situated on the global car markets board, as national markets go up and they go down? Are you well placed to exploit expanding markets around the world?
These thoughts and more spring to mind when considering GM's Chevrolet brand. It's kind of 'dual personality' anyway, when you consider the North American side of things, but as a value driven brand for the rest of the world (that came out of the wreckage of Daewoo in the early 2000s) it's an interesting case study in brand management.
The essential smoke and mirrors of the auto business relies on persuading the consumer to pay a little bit extra for brand values that imbue the end-product, while keeping the nuts and bolts of the manufacturing economics ('under the skin' stuff) as low as possible. Get the customer to pay a brand premium if you can, but if not, there can still be long-term sense in shifting the metal for lower unit costs and acquiring value driven customers at the bottom end of the market, too. Volkswagen Group has long been considered particularly adept at that, with plenty of component systems spread across the brands for scale economies, while essential price differences remain across the brands for brand differentiation that maximises group profitability. The Skoda or SEAT customer may eventually graduate to VW and then Audi. Get the brands to effectively work different income and age demographics, exploit discrete market segments, stay differentiated.
You may even be able to raise margins on the value driven brand over time, depending on the nature of the offer, other brands on the market and how the brand is perceived locally. Skoda has enjoyed an upwards trajectory in many markets, helped by the products it has brought out over the last ten years. It's value Jim, but not as we know it. A Skoda Superb is no Dacia.
The margins on the 'value-driven' brands can get very slim indeed, which is why market geography becomes even more important. You wouldn't want to sell a value driven product in a market that may pay more for a very similar product with a bit of extra chrome and some extra features thrown in. In a sense, it's the double edged sword of having a multi-brand portfolio and selling in all markets. The brand portfolio gives you flexibility, but there's always a danger of cannibalisation in mass market segments – the lower margin product gradually eating the higher margin brand's lunch.
A case for Chevrolet exiting Europe can plausibly be made on the grounds that it's better to be selling higher margin Opels to European customers.
A case for Chevrolet exiting Europe can plausibly be made on the grounds that it's better to be selling higher margin Opels (Vauxhalls in the UK) to European customers and putting all efforts into that in a fundamentally crowded and saturated market (that said, the success of Dacia in Western Europe doesn't seem to have dented Renault too much). Fair enough.
There are some bullish forecasts for a country with a population running at around 1.2bn – comparable with China – but an annual light vehicle market of just 3.5m units (versus China's 28m). But India's car market is on target to become the world's third largest by the middle of the next decade with annual sales around 8m a year, according to Mahindra MD and head of automotive operations Dr Pawan Goenka, speaking recently to just-auto.
Dr Goenka maintained that India is unlikely to experience rapid China-style growth of its automotive market due to infrastructure constraints. But there is clearly plenty of untapped demand potential that will come through if the economy enjoys sustained growth.
There's a case to be made for getting out of Europe for Chevrolet, but the case for retrenchment is less obviously sensible when you consider withdrawing from emerging markets such as India with their high growth potential. The success of Skoda in India shows how a value driven brand that comes with positive associations (European and VW Group values supportively present in the background) can get considerable traction over a period of time (and therein lies the danger in quitting when the market is in early growth phase – you miss the boat of early establishment and brand profile as early adoption motorisation gathers pace). If value driven models are going to succeed anywhere, surely a comprehensive global strategy looks at where customers are most price sensitive and local production can be achieved at lowest cost, in global terms. The scale economies have to be exploited where demand for low-cost cars is going to be especially fertile. Emerging markets will inevitably figure strongly. GM is still committed to making Chevrolet cars in India for export and I wonder if it will eventually decide to sell in India again when conditions allow.
If India's car market does accelerate to a level approaching 10m units a year, it will surely rankle with GM executives to see rivals such as Ford – which makes and sells cars in India – reap the benefits in terms of volume, scale and profit.
The message sent to investors by GM's management that it is very focused on profitability has certainly been delivered, emphatically. But investors also like to know that opportunities for future profit are not closed off, the opportunity instead exploited by rivals, and that the OEM global manufacturing and sales footprint fully supports a strategy for more sales and more profitability. The questions for GM on its now tighter global footprint may get louder on that, especially if having more eggs in the North America and China baskets starts to look a little more risky as those markets plateau or decline.
ANALYSIS – what the future holds for Chevrolet cars
GM cuts operations in India and South Africa
GM India starts Latin America exports for Beat sedan