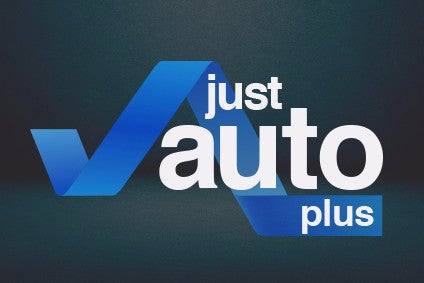 You will notice that there have been some changes to the look and feel of just-auto. We hope you like it. In an ever-changing world, it's part of our ongoing mission to deliver the industry intelligence and essential news that you need, while improving our product and enhancing the experience for you, the reader.
Although you tell us that you value and trust our daily automotive news and comment, we also know that you have other needs – including data and strategic analysis.
Now, just-auto is ready to make our next leap in order to meet those needs.
just-auto plus – the new membership from just-auto
Today we are launching just-auto plus, our new premium membership that gives you access to Databank, our new data hub that comes complete with exclusive component forecast data, company profiles and extended news coverage.
Here's some more detail:
Component forecasts – Learn which technologies are set to grow – and which will decline – with Databank's 15-year forecasts, across twenty component sectors. With interactive component forecasts, trends, and PESTER analysis, across sectors including connectivity, electric vehicles, interiors, exteriors, materials, lightweighting, chassis and safety, powertrain, transmission, and electrics and electronics.
OEM and supplier analysis – Know your customers, suppliers and prospects better. Databank contains SWOT analysis, quick facts, plant footprints and key performance indicators for 46 of the most important automotive companies – including both OEMs (for example, BMW, FCA, Ford, GM, Honda, Hyundai, Tata, and VW), and suppliers (such as Bosch, Delphi, IAC, Magna, Visteon, and ZF). Each profile is available to download in PDF format.
Everything in Databank has been designed to help you better understand your customers, suppliers, prospects and markets.
What's more, just-auto plus users will also get access to extended news coverage from further into the supply chain, gathered from around the world – four times the news stories available to standard members.
But don't take my word for it – take a 30-day trial and experience just-auto plus for yourself.
We've also made some changes that will benefit you even if you aren't a just-auto plus member. We've redesigned the homepage, have a fresh new look throughout the site, have improved our onsite search engine, and made some big changes to our newsletters to make them much easier to read on mobile phones and tablets.
All these changes are designed to make just-auto better able to meet your needs, as we strive to remain the world's premier automotive industry website. There is more innovation coming down the track, too. These really are very exciting times, in the automotive industry and for online publishers with a mission to inform.
Thanks for your support to just-auto over the years; it has kept us at the forefront of a highly competitive publishing sector. We pride ourselves on our highly targeted use of resources, our agility and our ability to keep listening to our customers, acting quickly on what you tell us you want. And on that note, I really should get back to the day job.
Best wishes,
Dave Leggett
Editor, just-auto