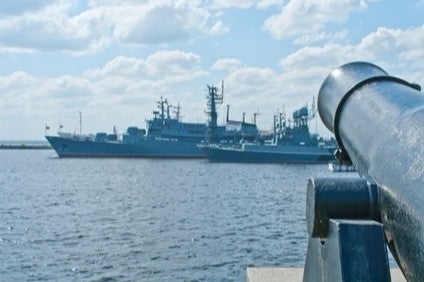 Volkswagen's row with two of its suppliers for the past week or so concerned a relatively small dispute with component manufacturers, but its rapid escalation to a major stand-off was still deemed sufficiently serious to attract the attention of the Economics Ministry in Berlin.
Apart from what the spat could do to the quasi-sacred image of 'Made in Germany' should the 28,000 or so workers affected at VW's six German plants have gone to short-time working, either the regional or Federal government would have been forced to step in to make up some part of the salary shortfall.
But the issue also fell under the microscope of Germany's Association of Supply Chain Management, Procurement and Logistics (BME), which says the bitter argument between Volkswagen and two of its suppliers had the potential for "substantial, subsequent effects."
The flames of the near week-long dust-up – which resulted in significant disruption at six major Volkswagen plants in Germany – were eventually doused (23 August) – but the BME is raising concerns surrounding the impact on Germany's car industry following the automaker's already highly-publicised travails with its emissions testing.
"The dispute of Volkswagen with two suppliers could become, after the exhaust gas affair, another big load test for the automobile industry in Germany," said BME CEO, Christoph Feldmann, in comments sent to just-auto from its headquarters in Frankfurt.
"The subsequent effects for the whole value added chain are substantial already today. The example of VW appears [shows] once more how important a far-sighted and above all well-structured risk management is in purchase, supply chain and logistics."
The issue involving component manufacturers, ES Automobil Guss and CarTrim, subsidiaries of Prevent Group, was serious enough to affect up to 28,000 workers at Volkswagen sites across Germany in Emden, Zwickau, Kassel, Salzgitter and Braunschweig.
But is it Prevent? The latter was widely reported as being the owner of ES and CarTrim but multiple calls to their headquarters in Germany – or is it Bosnia? – I rang Sarajevo many times too – just threw a curtain of uncertainty over the ownership structure – particularly when I was contacted out of the blue by Eastern Horizon Group which now claimed ownership of ES and CarTrim and who issued a joint and extremely brief statement from themselves and VW.
"The content of the agreement has not been disclosed," noted Eastern Horizon with startling brevity, before adding equally pithily: "The suppliers take deliveries to Volkswagen shortly and production in VW continues accordingly."
Why the cloak and dagger moving in the shadows? What is the issue with clarifying the ownership situation? It's fair to say none of the above companies – as well as Volkswagen – was exactly willing to chat about developments – they appear to have taken a monastic vow of silence in order to smooth over parts supply at what is clearly a critical time for the automaker as it grapples with the US Courts surrounding its emissions testing and possible compensation.
Multiple calls and emails to Volkswagen also failed to elicit so much as a murmur back. It's obviously extraordinarily tough for Wolfsburg at the moment and they could have done with this latest spat like a hole in the head, but it threw up a fair amount of muttering about the automaker pushing its suppliers so hard, pips were starting to squeak and components makers were fighting back.
Or are they? Into the vacuum of non-information stepped a whole ton of speculation as supposed compensation, stand-offs and possible short-time working all swirled, all the time while the Regional Land in Lower Saxony, replete with its Prime Minister and Economics Minister occupying two supervisory board seats, anxiously cast on eye on its huge employer.
It's natural Volkswagen would turn a forensic eye to its own supply chain, but it appears the pressure applied this time has tripped a fuse, which who knows, had been ready to blow for some time.
Volkswagen has to tread a fine line between extracting the maximum value from its component makers, but also ensuring its delicate just-in-time processes are not hamstrung by companies piqued at ever-more onerous terms.
And despite being relatively small suppliers, those in this situation clearly exerted huge influence on VW's chain, with the BME chief reiterating what has become a common theme in how major companies deal with breaks in the just-in-time philosophy of manufacturing, namely the vital nature of spreading the load rather than relying on individual suppliers.
"It depends on him [OEM purchaser] decisively whether the existing supplier's network is attached fine-meshed enough to be able to react immediately with a sudden failure," added Feldmann.
"Otherwise, like in case of VW, the danger [is] on making itself too dependent from the economic efficiency of single supplier.
"Though all companies would have to make purchases cost-optimised, cooperation should still occur confidently and valued along the whole process chain."
The 60-year old BME has 9,200 members, both individual and corporate, with purchasing volume totalling EUR1.25tn, with the sheer power of that body of companies, illustrated by the fact the supplier association estimates the total to be around half Germany's GDP.
The country has remained relatively robust during the teeth of the last recession – the most severe in a generation – with the BME noting its seasonally adjusted Markit/BME Germany Manufacturing Purchasing Managers' Index (PMI) – a single-figure snapshot of the performance of the manufacturing economy – posted above 50 – a no-change mark for the twentieth successive month in July – signaling continued growth in Germany's goods-producing sector.
Meanwhile, suppliers' delivery times lengthened at the slowest pace in three months during July.
Volkswagen's disagreement with its suppliers – who remain resolutely determined to stay in the shadows – may be regarded as a relatively small storm in a teacup but it's indicative of a not-exactly happy ship at the moment.
It's August and many in the industry are casting longing last looks at the beach before heading home, in the northern hemisphere at least, to groaning autumn in-trays.
Could it be regarded as a test case in which Wolfsburg is firing the first of several shots across supplier bows 'pour encourager les autres?'
It's impossible to say and in the dearth of hard facts, there will be many theories, but perhaps this is as good a time as any for Volkswagen to endure its latest ordeal by fire out of the intense spotlight to which it would normally be subjected and dip its elbow in the supplier waters.