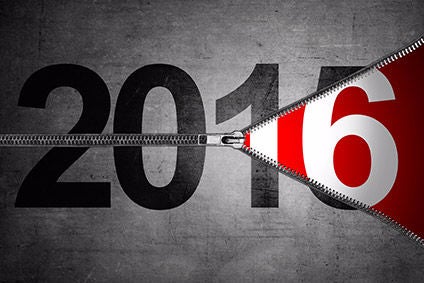 Where on earth did the first quarter of 2016 go? Time to disappear soon under the usual avalanche of financial results – first quarter for most of the Americans and Europeans; fiscal full year for most Japanese and Indian companies. In the meantime, Matthew Beecham's Q&A with Bosch on the Internet of Things (aka IoT), connectivity, sensors and cameras drew a lot of eyes this week, second only to Ford's announcement music streaming app Spotify is to joins McDonald's, 7-Eleven and BP as a partner in the FordPass membership service that the automaker is pitching to its customers and potential future customers.
Now Lexus has proven, over a quarter century, it is possible for Asian automakers to successfully challenge much longer established premium brands from Germany and the US, the South Koreans want in as well, and have been steadily building up their arsenal. This week, we took a look at Hyundai's Lexus-challenging Genesis brand which is finding favour in Asia, Australia and the US.
We also had news of some ambitious Skoda plans for China. With long-standing Chinese joint venture partner SAIC-VW, it plans to expand the model range offered in China and invest in 'pioneering automotive technologies'. SUV segments are targeted and the VW-owned brand wants to double China sales to almost 600,000 units a year by 2020.
Less good news about the parent company's VW brand as 'dieselgate' rumbles on in the US: the US Federal Trade Commission (FTC) has charged that Volkswagen Group of America deceived consumers with the advertising campaign it used to promote its supposedly 'clean diesel' VWs and Audis, which were fitted with illegal emission defeat devices designed to mask high emissions during government tests. The FTC is seeking a court order requiring VW to compensate American consumers who bought or leased an affected vehicle between late 2008 and late 2015, as well as an injunction to prevent the automaker from engaging in this type of conduct again.
Pity, the ads are clever.
Have a nice weekend.
Graeme Roberts, Deputy Editor, just-auto.com