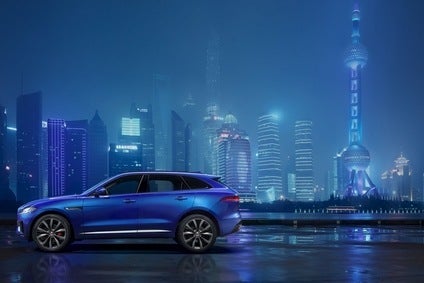 Lots happening in the autobiz this week and the excitement building as we head into Frankfurt show media week is palpable. Hence full pictures – at last – of Jaguar's F-Pace SUV, a story that attracted lots of attentions from just-auto readers this week.
FCA's Sergio Marchionne will not leave talk of a merger with GM alone, as we saw again this week, and our Stateside analyst Bill Cawthon sharpened up a pencil and weighed in with this interesting and entertaining analysis of the pros and cons.
Toyota has long done well with the Prius – anyone remember the 1997 sedan first exported in 2000? – and now the fourth generation, looking a bit like the latest halo tech model, the fuel cell Mirai, is out. Looking forward to a go in that, I am.
Clever tech was revealed – in British cars – this week. JLR has been eyeing what could be done with HVAC – warm air blanket anyone? And, in partnership with British supplier GKN, attention has been focused on new and innovative low and zero emission powertrain technologies. And, while we're in that box, ZF has started production of an interesting new transmission including a sneaky way to 'hybridise' a model. Bosch, too, is also on the 'low cost hybrid' table.
It also became clear at least one major automaker and supplier are not too fazed about recent events in China.
Have a nice weekend.
Graeme Roberts, Deputy Editor, just-auto.com