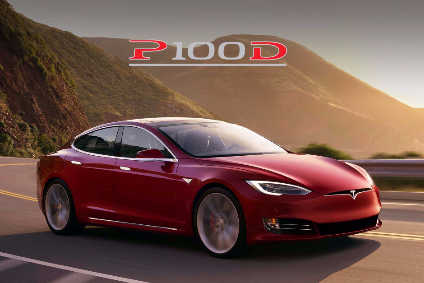 The spat between Tesla and Mobileye resurfaced again this week and was the most-read news item. Mobileye reiterated it had expressed safety concerns to Tesla regarding the use of autopilot hands-free and Tesla had confirmed that activation of autopilot would be "hands on". Despite this confirmation, autopilot was rolled out in late 2015 with a "hands-free" activation mode. Mobileye had made substantial efforts since then to take more control on how this project could be steered to a proper functional safety system, it said in a statement. Subsequently, after some to-and-fro the relationship between the two ended. That was just one of several automated driving articles we had this week.
In the US, the Department of Transport announced new federal policy for automated vehicles which gives automakers a fair length of rope but will retain oversight and some regulatory teeth and there is also a stated aim to avoid individual states setting their own rules, as happened years ago with emissions controls when California, and subsequently, some other states went with a tougher set of rules. Meanwhile, UK insurers promised not to make things difficult for owners of automated cars and PSA said its automated demo cars had now covered 60,000 kilometres of "hands off" driving. Not unrelated: Renault acquiring a software company "to accelerate the expansion of its connected vehicle and mobility services programmes".
On the industrial relations front, the autoworkers union in Canada managed to do a deal with GM to keep Oshawa open a bit longer. One line will still close but some truck production will be added. Though the former Windsor powertrain plant, just across the river from RenCen, is now a pile of rubble, St Catharines Powertrain will keep going and even gain some production moved 'back' from Mexico. And Ingersoll keeps going as well. The union's focus now turns to Ford and FCA with a similar message: 'keep work in Canada'. Renault, happy with the outcome of a previous agreement, started talks this week on a renewal.
From Brazil, we had news of Toyota's first Latin America R&D centre and there was an interesting yarn from Ford about various employee inventions – I particularly like the one about recycling a/c condensate. Filter water tap in the centre console, sir? I always wonder how busy engineers find time for such off-piste projects and applaud the automakers that encourage and recognise. Speaking of Ford, we took an in-depth look at last week's investor day announcements of future plans.
Tata's JLR appears to be doing so well in the US and Canada it has outgrown its current HQ in Mahwah (love the town's name), New Jersey and is planning a move to offices it is refurbishing nearby. Not so good is the news Takata suitors are eyeing bankruptcy for the troubled airbag supplier.
Hackers managed to breach Tesla security but did the right thing and told the automaker first; they'll be rewarded. All sorts of 'experts' on that popped up in my email but we ran with some news on that subject from people we know.
Finally, one of our number got to have a pedal in the new 'Fazda', Fiat's built-by-Mazda Spider, using its own engine and body panels. Reminded me a bit of the deal that begat the old 1980s Alfa Romeo Arna which was a Nissan Pulsar with an Alfasud drivetrain. This one, though, is built in Japan. And a roadster taking Fiat back to a segment it's been in and out of over the years, the last time not in right hand drive. That'll all make a difference.
Have a nice weekend.
Graeme Roberts, Deputy Editor, just-auto.com