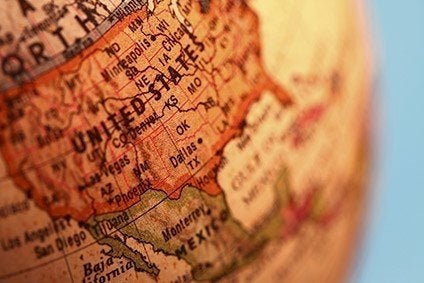 The big news on just-auto this week was Mitsubishi Motors finally calling time on US manufacturing.
It's never fun to report on plant closures because the effect locally can be devastating – just ask Flint or Longbridge – and I doubt there's much else in Normal, Illinois, to mop up the skilled workforce that will be laid off. There's the usual talk about the automaker working with the union to find a buyer but seriously – NUMMI was sold to Tesla and the new workforce is but a fraction of that hired under the previous GM-Toyota joint venture. Most recent new NAFTA plants were 'green field' new builds in the south – out of the reach of United Auto Workers union 'organisation' – and, most recently, in Mexico. There's a lot of competition for new auto investment and a buyers' market. Most of the plants closed in my recent memory ain't making cars again – the sites are now covered by new houses, shopping centres or warehouses with the odd 'in memoriam' street sign or business park name giving a clue to what once was there.
With output down from over 220,000 in 2000 to 18,500 in 2009, after the former Diamond Star plant faced a very steep reduction in orders due to various factors, including the end of OEM supply for one time partner Chrysler Corporation and the economic crisis, Mitsubishi had to sweep in some production it could just as easily have done overseas to inch the output back up to the current 70,000. Since then, orders from Russia, which accounted for over 30% of the total production volume, have dropped "significantly" since the second half of 2014, due to the Russian economic crisis, and now MMC is biting the bullet – there'll be a big financial hit after a less than stellar first quarter result – by consolidating its output in China, Japan and Thailand.
News of what Skoda is up to on its summer holidays also drew considerable interest from just-auto readers this week. If you're lying awake at night fretting over the downturn in China sales, you might find our analysis of who's selling what interesting – this is a fascinating market. If you need an interpreter for all those models you never heard of, our PLDB product can help.
Only emerging markets like China, India and Brazil (and the CFO) will see the results of big news from GM – the rationalisation of small cars centred around Shanghai-GM but adapted and built locally for specific market needs. GM milked the news for all it could with a global announcement followed by flying executive visits to Brazil (where, for good measure, there's a new regional chief) and India (including the second plant closure announcement of our week).
The promised lifting of western sanctions against Iran presents opportunities for automakers and parts suppliers and we've been looking at that this week here and here.
Finally, it's results season – second quarter, first half, first fiscal quarter; never mind how you slice and dice it, it's 'did we make a buck?' For the answer, in regard to a fair selection of autobiz players, click here. And have a nice weekend.
Graeme Roberts, Deputy Editor, just-auto.com