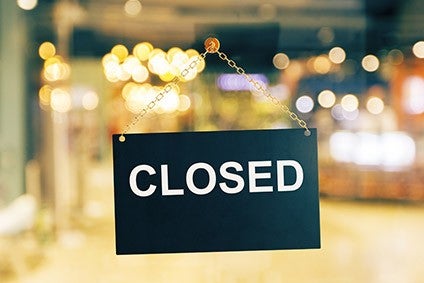 Some optimistic signs in the coronavirus pandemic this week as the city of Wuhan, said to be the epicentre of the outbreak in China was largely released from lockdown and a couple of Scandinavian countries eased restrictions. Here in the UK, though, despite what promises to be a summer temperatures Easter weekend, there is no prospect of the lockdown being lifted, at least for another three weeks until enough data is in – have we peaked and would relaxation too soon lead to another surge in cases and an unpopular restoration of the lockdown?
Reminds me of wartime prime minister Winston Churchill's 'this is not the end, this is not even the beginning of the end but it may be the end of the beginning' speech after the successful rout of Germany in the 1942 Battle of Egypt. War had been declared late in 1939, Britain had been kicked out of France by Germany, roundly defeated by the Japanese in colonial Asia and bombed to bits by the Luftwaffe. Finally came a break – a decisive victory in Africa – but there were three more years of conflict to come. One of the major airlines this week said it expected it would take months for air travel to resume after coronavirus as travel restrictions and other measures are lifted slowly country by country and years before demand returned to peak pre-virus levels. There are signs of only slow recovery in China – people are not immediately flocking to retailers just because restrictions are being relaxed, clearly that uptick is going to take time across all sectors, especially as so many people lost jobs and varying amounts of government help have not been as easy to access as you might hope.
With indefinite lockdown still facing many, I thought it might be a good idea to suggest a little light lockdown reading – focusing on what we've published that either isn't totally virus focused or looks ahead as the crisis eases and subsides.
One interesting item this week was Ford losing its long held position as the UK market's number one passenger vehicle brand. SMMT data for March showed that during the first quarter, Volkswagen became the top selling marque. As is the case with other big European markets, overall numbers were of course way down on the usual volume for March, so Ford could certainly fight back in the months ahead. We also eyed the US post-virus prospects. The next few months are expected to be particularly weak for vehicle sales in the US, but the picture is forecast to brighten later in the year as economic activity returns and population movement controls are gradually relaxed. Our parent company GlobalData forecasts in its base case scenario that the US light vehicle market in 2020 will be 14.7m units – a drop of almost 14% on 2019's total. That forecast assumes a strong pick-up to vehicle sales in the third quarter. We see that as a plausible central case (something of a natural market rebound after the fallow period) for now, but it does assume the public health crisis is brought sufficiently under control to allow a significant easing of restrictions by late summer.
Western Europe was, as expected, a train wreck. New car registrations fell by a colossal 52.9% year-on-year (YoY) in March and the regional annualised selling rate dropped to just 6.6m units a year, according to data released by LMC Automotive. A fall of this proportion is unprecedented in what is seen as a mature and stable regional market. The spread of coronavirus COVID-19 now dominates regional woes, with widespread government-imposed lockdowns, and subsequent plant closures, having profound effects on both the demand and supply side of the automotive industry. In Italy, new car sales contracted by 85.4% YoY, while the selling rate plummeted to just 266,000 units a year. March saw Spanish registrations fall 69.3% YoY, with a selling rate of just 361,000 units. Similarly, French new car registrations were down 72.2% YoY, with the selling rate managing just 616,000 units a year. For the UK, sales were 44.4% lower YoY — the selling rate dropped to 1.3m units a year. LMC said its base case assumes a V-shaped recovery once the spread of the virus across the region is brought under control, with selling rates picking up through H2 2020. Annual forecast for 2020 is currently pencilled in at 11.7m units, but with extended or further lockdowns through the year, the market could fall well below levels seen during the last Eurozone Crisis (11.5m units in 2013). Interestingly, the Swedish car market saw a comparatively modest fall of 8.6% last month — the 'softer' approach by the government on national lockdown reflected in a somewhat lower YoY fall than seen elsewhere.
Will Hyundai be the big winner when COVID-19 ends? we asked this week. As recently as February, Hyundai sold just 6,066 cars in China. This month, an accelerating recovery means the country will almost certainly displace the collapsing US as the brand's No.2 market behind Korea. With many new models headed for the launchpad in all regions, Hyundai is ready for all eventualities. Hyundai Motor Company (HMC) – as opposed to Hyundai Motor Group (HMG) which includes Kia Motors – has seven plants in South Korea. These, plus the JV operations in China which it shares with BAIC, will be producing most of HMC's vehicles for the next few weeks; possibly longer. Factories in the US, Brazil, the Czech Republic, Russia, Turkey and India remain offline which means that global capacity, which should be 5.5m cars, is presently way down on normal levels with 10 of 17 fully owned or joint venture factories been taken out of operation.
Hyundai again. Having been busy for a number of years with preparations for an arsenal of high-end Genesis models, it now finds itself in a bind. Should the company pull forward the launch of this premium division in China, or continue with the slowly-slowly approach that has seen Genesis restricted mainly to the US, Canada and South Korea?
With Brazil having become Fiat's number one market even before COVID-19, the launch of a new Strada is even more newsworthy than it might otherwise have been. The small pick-up also arrives as registrations for March show the brand still in third place but closing on Volkswagen and Chevrolet. While FCA pursued a policy of choosing not to replace Fiat models which had once been big sellers in the European market, the opposite strategy has been pursued in Brazil, with obvious results.
Skoda has many electrified models on the way, including the Kodiaq iV, Octavia iV and Octavia RS iV petrol plug-in hybrids, with the fully electric Enyaq iV due to join the Citigoe iV. This armada is being led by the company's biggest, most expensive car, the Superb, in 1.4-litre iV form. We gave it a look over.
In today's car interior, space in front of the wheel remains a priority with the explosion of added content and features. In tomorrow's car, the space behind the wheel of the self-driving car will be transformed into a comfortably designed control and entertainment centre. To learn more, we talked with Jean-Arthur Madelaine Advenier, head of interior design for Citroen. Minimalistic, colourful interiors using organic materials and 3D printing to personalise and customise is the order of the day.
Of course, our extensive COVID-19 coverage has continued. We have it all packaged in a free to read daily update which includes a case counter and, newly added today, running jobs furloughed and unit production loss data updated regularly by ACEA.
Stay home (where still applicable), stay safe and have a great Easter break.
Graeme Roberts, Deputy Editor, just-auto.com