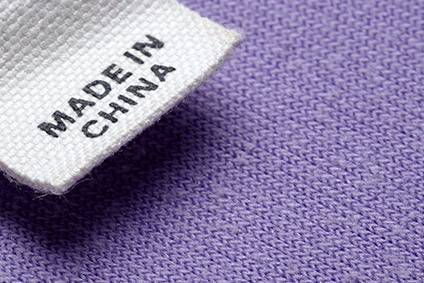 It used to be the way that a trip to a major European motorshow was a good chance for the assembled press to have a good laugh at the latest attempts by the Chinese OEMs to infiltrate the European market. Who can forget the 2007 Frankfurt Show when China's Shuanghuan Motor was represented on its stand by an SUV that looked more like a BMW X5 than the X5 did?*
So you get the idea as to what China's role at an international auto show used to be for the international press. It was probably much the same in the 1950s for Japanese marques' first international excursions or for the Korean OEMs in the 1980s. Even in the 1990s I was told by the representative of one well known OEM that Hyundai would never be a competitor to them.
You kind of get where this piece is going? And, yes, to a certain extent you would be right. The products from Chery, Wey, Thunder Power and others are a quantum leap forward from where the Chinese OEMs were a decade ago and they could easily stand shoulder to shoulder with products in Europe.
However, the real story was to be found talking to suppliers around the show where a more important trend is starting to emerge. Time after time I'd ask various suppliers about the production prospects for some new cutting-edge technology proudly displayed on their stands. Almost without exception the answer was that the product in question was already in production and supplied to a Chinese OEM. This is quite a turnaround from how the market used to operate. Convention used to be that there was a "trickle down" effect from the German premium OEMs with technology first showcased in their Uber-saloons eventually making it to a subservient mass market. Not anymore. It's China first. And this new order was seen with all manner of powertrain technology and interior componentry.
Why is this? There are a number of factors at play. The emergence of China as by far the world's largest automotive market has been something of a seismic shift in an industry that was for so long dominated by the triad of North America, Europe and Japan. Working with Western partners, China's domestic auto industry has steadily moved up the technological learning curve. It's fair to say that suppliers now find Chinese OEMs far easier to deal with than more established OEMs. There's no tortuous decision-making process on which technological path to follow. They are less fearful of making a technological misstep than other OEMs, who'll mull over what their competitors may or may not be up to for years on end. This analysis paralysis in the more established OEMs is allowing the Chinese OEMs to develop much better relations with the supplier base than the older order can manage. There it's been an attritional battle to wring as much cost from the supplier base as possible, rather than trusting the suppliers to deliver the best technologies based on the OEM's requirements.
Other factors at play will include that many of the Chinese OEMs in question have state participation at some level, and therefore a much lower cost of capital is often at play. This confers advantages in terms of organisation and the investment decision making process. Additionally, Chinese OEMs will not have to answer to Wall Street analysts examining balance sheets with a fine-tooth comb or to shareholders looking for a return on investment ahead of their peers. Furthermore, the government plays a significant role in clearly laying out its strategy and objective for the automotive industry in a series of directives that remain consistent over time.
However, this doesn't mean that players in the European or North American markets are under any immediate threat from Chinese brand incursion. They've got their own ~30 million a year market to take care of thank you very much. Nor does it mean that eventually competing in the established markets will be a home run for the Chinese. The not insignificant issue of brand equity will have a role to play – to which Qoros can attest. Although in a world where "millennials" are reportedly no longer interested in owning vehicles it will be interesting to observe how Geely's Lynk & Co fares with its pay-as-you-go model. Additionally, in the world of future mobility where car sharing is common place people may care less about the car they're in, so brand equity will be far less of a factor. What is clear, if the 2017 IAA is anything to set your stall by, is that Chinese vehicles won't lack for leading edge technology and maybe we should have true faith that they'll be every bit as successful as Hyundai and KIA have been in the recent past.
* Unbelievably BMW lost the ensuing identity theft court case in Italy!