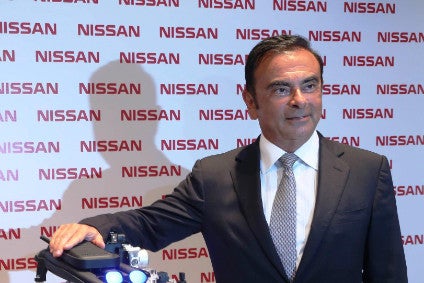 The Renault -Nissan Alliance (Mitsubishi Motors was added in 2016) has been quite a success story. In an industry driven by the manufacturing economics of scale, companies coming together have shown mixed results. DaimlerChrysler perhaps serves as a case study in how mergers can go wrong. But the Alliance has largely been able to avoid internal political difficulties by maintaining a high degree of independence for its companies. There are cross-shareholdings, shared parts procurement, common engineering architectures and powertrains, but Renault is undeniably Renault and Nissan is, well, Nissan. They are two distinct companies who share under-the-skin activities for mutual benefit. Close, but not that close.
The shared CEO is another important ingredient in the Alliance's success. Carlos Ghosn has been a father figure for the Alliance ever since he masterminded the rescue of ailing Nissan in the late 1990s (the Alliance itself was created in 1999; Nissan was turned around to profitability in 2000). He heads up Renault, Nissan and Mitsubishi Motors, as well as operating as Alliance chief – splitting his time between Paris and Tokyo (he is said to fly around 150,000 miles a year).
The Alliance has steadily grown synergies derived from cost reductions, cost avoidance and revenue increases and reported a 14% increase in annual synergies to EUR5.7bn in 2017, up from EUR5bn in 2016. The target is to get to EUR10bn a year by the end of 2022. That will mean more shared technologies at a time when the industry is embracing advanced technologies in electrification and automation. As some companies struggle to find resource for these costly developments, the Alliance should benefit from continuing to spread cost across three companies. There will also be a boost from the addition of Mitsubishi, which will become increasingly integrated to Alliance initiatives that will reduce its cost base and lower unit costs further across the Alliance.
Of course, synergies and cost savings based on scale are not the only business consideration; sales and profitability need to be heading in the right direction. Market turbulence can throw calculations out; EVs are forecast to see much growth, but sales have been stubborn so far.
There is another factor, too, which will increasingly weigh on minds as we get into the 2020s – leadership succession. When someone has been around at the top as long as Carlos Ghosn has, it is not an easy subject. The man himself has indicated that even he will have to wind down at some point (Thierry Bollore is the favourite to ease into the top job at Renault – he's COO; Ghosn retains much influence at Nissan, but relinquished the formal CEO role in 2017). It will require sensitive management but there are some signs of how that change could be gradually implemented – Ghosn retaining some hats for longer than others, presence and stability maintained, alongside a managed succession. The bridge between the two companies is a key challenge. Ghosn was in a unique position as a unifier because of historical circumstances that are now very different. Nissan (and Datsun) are brands tilted at Asia, supplemented now by the addition of MMC. Infiniti still needs a settled strategic direction and more sales. Renault is heavily reliant on Europe. The precise mix of shared powertrains, EV technology and engineering architectures and where industrial power actually resides within the Alliance can become very political. The French government's highly influential role at Renault has been controversial and divisive at times.
Will the Alliance's constituent companies get still closer? Is that what is needed to take return on investment to the next level? That could well be a question that will become more pressing as Alliance synergies become more difficult to grow within the current structure. It may be the big strategic question for Carlos Ghosn's successor (or successors; the Alliance could conceivably be managed on a slightly different model) in the mid-2020s.