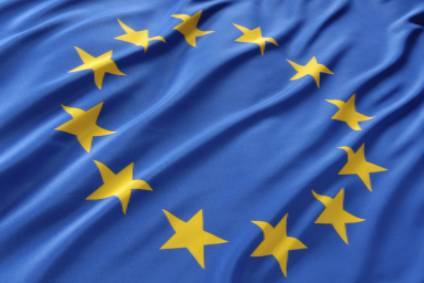 Car sales in Western Europe grew by 4.5% in November as demand ticked up and the annual selling rate surpassed 14m units.
Data from LMC Automotive shows most national markets showing signs of improvement in the month. However, underlying growth for the region is easing now that the market is close to pre-crisis levels, with the market forecast by LMC to grow by just 1.4% in 2017 (following a projected 5.9% rise this year).
The German car market was up 1.5% last month (4.9% YTD). LMC said that the French car market is on course to achieve 2m for 2016 after another solid month. The UK car market continued its progress to a record result.
Confounding worries over the impact of the removal of the PIVE scrappage scheme, the annualised selling rate for the Spanish car market exceeded 1.2m a year for the second time in three months. The market was some 13.5% up on November last year and has already exceeded 1m units this year at 1.05m units – some 11.5% up on the same period last year.
The Italian car market was up 8.2% in November and described by LMC as on a 'firmer footing in recent months'. The impact of the recent referendum defeat and renewed political uncertainty in Italy could cloud the short-term outlook, but LMC expects markets such as Italy's and Spain to continue growth momentum in 2017.
As we head to the close of the year, car registrations for the region are set to be 6% higher than 2015, the third consecutive year of growth, following the 2013 low of 11.5m units.
However, the dynamics of the region are set to shift in 2017 as the UK's car market declines from its current high level under the impact of a slowing economy, higher inflation and sterling weakness. Some manufacturers have raised new car prices in response to sterling weakness, although the impact on the market is muted by the fact that a high proportion of retail sales are now on PCPs (personal contract plans) with the impact hidden in the monthly outlay.
LMC expects the West European car market in 2017 to expand by 1.4% to 14.15m units. "There are certainly a number of uncertainties on the economic front as we head in to 2017," said LMC analyst Jonathon Poskitt. "We've got renewed uncertainty in Italy after the referendum result there and there are a number of important elections in Europe coming up that could generate political and economic uncertainties.
"We also think the full economic impact of sterling's devaluation has yet to play out and there may be further turmoil as the UK-EU Brexit negotiations get underway. Overall, we've taken a cautious approach to the European car market outlook for 2017, but the key thing is that we are still projecting growth and a market that is close to pre-crisis levels."