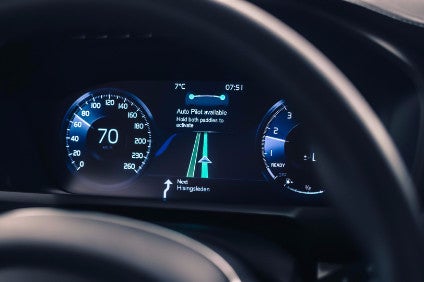 Volvo Cars and ride-sharing company Uber have announced they would jointly develop next-generation autonomous driving (AD) cars.
The two companies have signed an agreement to establish a joint project that will develop new base vehicles that will be able to incorporate the latest developments in AD technologies, up to and including fully autonomous driverless cars. The base vehicles will be manufactured by Volvo Cars and then purchased from Volvo by Uber. The partners are contributing a combined US$300m to the project.
Both Uber and Volvo will use the same base vehicle for the next stage of their own autonomous car strategies. This will involve Uber adding its own self-developed autonomous driving systems to the Volvo base vehicle. Volvo will use the same base vehicle for the next stage of its own autonomous car strategy, which will involve fully autonomous driving.
The Volvo-Uber project marks a significant step in the automotive business, with a car manufacturer joining forces with a new Silicon Valley-based entrant to the car industry, underlining the way in which the global automotive industry is evolving in response to the advent of new technologies. The alliance marks the beginning of what both companies view as a longer-term industrial partnership.
IntelliSafe Auto Pilot interface
Håkan Samuelsson, president and chief executive of Volvo Cars, said: "Volvo is one of the most progressive and contemporary car makers in the world. It is a world leader in the development of active safety and autonomous drive technology, and possesses an unrivaled safety credibility. We are very proud to be the partner of choice for Uber, one of the world's leading technology companies. This alliance places Volvo at the heart of the current technological revolution in the automotive industry."
The new base vehicle will be developed on Volvo's fully modular Scalable Product Architecture (SPA). SPA is one of the most advanced car architectures in the world and is currently used for the XC90 SUV and S90 saloon and estate.
SPA was developed as part of Volvo's US$11bn global industrial transformation programme which started in 2010, and has been prepared from the outset for the latest autonomous drive technologies as well as next-generation electrification and connectivity developments. It is these capabilities that attracted Uber to Volvo.
The development work will be conducted by Volvo Cars engineers and Uber engineers in close collaboration. This project will further add to the scalability of the SPA platform to include all needed safety, redundancy and new features required to have autonomous vehicles on the road.
Travis Kalanick, Uber's chief executive, said: "Over one million people die in car accidents every year. These are tragedies that self-driving technology can help solve, but we can't do this alone. That's why our partnership with a great manufacturer like Volvo is so important. Volvo is a leader in vehicle development and best-in-class when it comes to safety. By combining the capabilities of Uber and Volvo we will get to the future faster, together."
Karl Brauer, senior analyst for Kelley Blue Book, said: "It appears 2016 will go down in history as 'the year of the autonomous vehicle partnership'. This latest announcement from Uber and Volvo marks another joint effort by two major industry players looking to win the autonomous car race. But these are two of the bigger and better funded players, giving this announcement additional potential for success. Volvo already has introduced some of the most forward-looking technology on the market, and Uber arguably has more at stake in creating self-driving cars than any other automotive entity. Together, they could be a powerful force of rapid change in this industry."