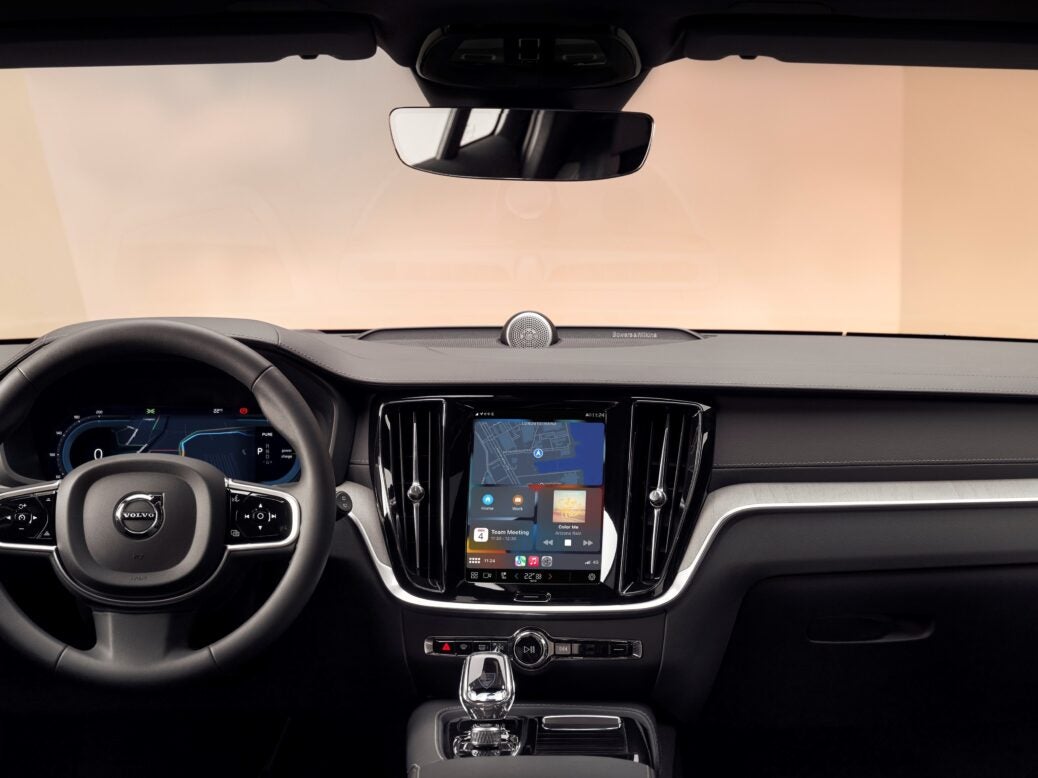 Geely's Volvo Cars' is rolling out a new over-the-air (OTA) software update for all cars with Google built in, enabling feature and quality improvements.
One of the new functions will include Apple CarPlay.
Users can now connect their iPhone via USB and access apps from an iPhone, where CarPlay is available.
Volvo Cars has offered regular OTA updates since 2021.
"Through over-the-air updates, we can make sure that our customers can enjoy new features quickly and easily," said Sanela Ibrovic, head of connected experience at the automaker. "It also means a car… keeps improving as we launch additional updates."
The previous OTA update, released last April, was deployed to 197,000 cars. The new OTA release will be available in 14 new markets with the volume of cars covered by such updates expected to grow with every new update.
All new Volvo Car models launched since April are able to receive software updates.
Earlier, Porsche said Taycan would receive a "complimentary" software update. Around 75,000 units have been delivered since the automaker introduced its first all-electric sports car at the end of 2019.
All model variants will now be brought up to the status of the 2023 model year with the update but this must be installed by dealers on a market-specific basis.
Depending on delivery date, owners gain an increase in powertrain efficiency as well as new functions and improvements to the communication management (PCM), Porsche Connect and assistance systems. The update also includes the option of having individual functions and equipment unlocked after purchase (function on demand – FoD) and will enhance the over the air (OTA) update capability of all models. The update is free.
"This campaign will allow our customers to benefit from the continuous further development of the Taycan. We have extensively optimised the model series in almost every respect since 2019," said Kevin Giek, VP model line Taycan. "New functions have been added and others have been revised or tweaked. Following this update, anyone driving a Taycan from early in the car's production run will be pleasantly surprised by how much has developed on the vehicle side since then."
Ccope of the update and duration of the necessary service department visit, depends on specific software in the car. The older it is, the more improvements and innovations will be installed.
Porsche also said the optional 22 kW onboard AC charger is now available for retrofitting and this can be combined (at a cost) with a dealer visit for the software update. The AC charger works more quickly from a three-phase supply. In Europe and North America, the retrofit also includes activation of the plug & charge function which allows charging and payment without a card or app. When the charging cable is plugged in, the EV establishes encrypted communication with the compatible charging station and charging and payment processes start automatically.
All 2020, 2021 and 2022 model year Taycans are now also eligible, on request, for the keyless opening function (comfort access) for doors and tailgate.
The option of OTA software updates has also been further expanded for the new model year.