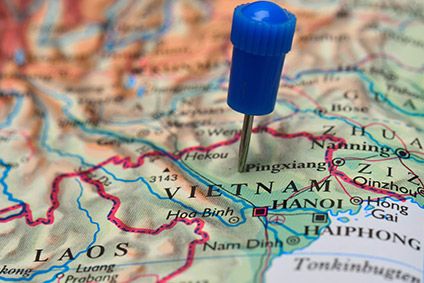 New vehicle sales in Vietnam fell 30% to 30,303 units in December 2022 from 43,526 units a year earlier, according to the Vietnam Automotive Manufacturers Association (Vama).
The market last month was up against very strong year earlier data when buying activity rebounded following Covid lockdowns earlier in 2021. The country's economy expanded 8% in 2022, driven by 10% growth in service sector activity.
Total vehicle sales in 2022 were up 29% at 358,063 units compared with 277,203 in the previous year with sales of light passenger vehicles surging 40% to 284,317 units while commercial vehicle sales were just slightly higher at 73,746.
Truong Hai (Thaco) group, local assembler and distributor of Kia, Mazda, Peugeot and BMW-Mini, and commercial vehicles, reported a 25% rise in group sales to 130,300 units last year. This includes a 33% rise in Kia sales to 60,729 units; a 32% increase in Mazda sales to 36,052 units and a 51% jump in Peugeot sales to 10,175 units while Thaco truck sales fell by 8% to 21,107units.
Toyota reported a 35% sales increase in sales to 91,115 units in 2022 while Mitsubishi Motors local deliveries rose by 46% to 39,861 units, Honda 30,645 units (+41%), Ford 28,847 units (+22%) and Suzuki 16,209 units (+18%).
VAMA data does not include all brands, including Mercedes-Benz and domestic startup VinFast which sold an estimated 26,000 vehicles locally last year, down from 37,723 units in 2021.