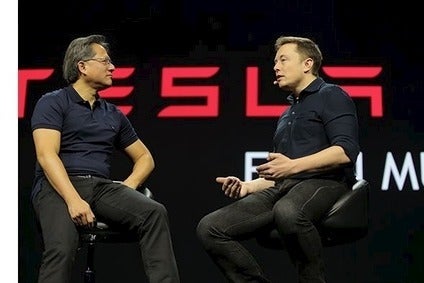 Tesla Motors' chief executive Elon Musk has announced "March 2016" as the date when the firm's highly anticipated Model 3 will be revealed.
This additional vehicle will be smaller and cheaper than the existing Model S hatchback and the Model X crossover. The second of these is due to enter production this summer, Musk also confirmed. The future Model 3 will introduce a new architecture. Production is due to commence in "late 2017".
It was in May 2013 that the company's CEO began mentioning a more affordable Tesla car. It is believed that the Model 3 may in fact be two cars: plug-in rivals for the BMW 3 Series sedan or GT, and for the X3.
This will be the first car to have its batteries supplied from the so-called Gigafactory, Tesla Motors and Panasonic stated in July 2014. This facility, which is being built in Nevada, will produce cells, modules and packs for Tesla's electric vehicles and for the stationary storage market. The partners are planning to make 35GWh of cells and 50GWh of packs per year by 2020.