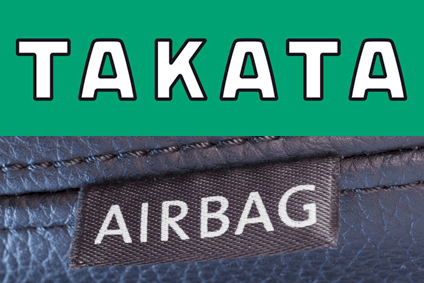 Takata's epic airbag recall has now widened to 33.8m vehicles in the US, making it the largest US recall ever.
This latest US recall involves airbag inflators in vehicles made by eleven automakers.
"Takata has agreed to confirm that [their] airbag inflators are defective," said Anthony Foxx, the US Transportation Secretary. "It is fair to say this is the most complex consumer recall in US history."
Regulators at the NHTSA have linked six deaths worldwide to defective Takata airbags which exploded too violently and shot shrapnel into the vehicles. The problem has been linked to high humidity and moisture in the airbag unit.
Takata CEO Shigehisa Takada said in a statement: "We are pleased to have reached this agreement with NHTSA, which represents a clear path forward."
Takata said the expanded recalls encompass all of the older generation of phase-stabilized ammonium nitrate driver inflators manufactured by Takata, from the start of production to the end of production. "These are the inflators that have been involved in most of the field incidents where inflators have ruptured," Takata's statement said.
The NHTSA added the recall could take several years.