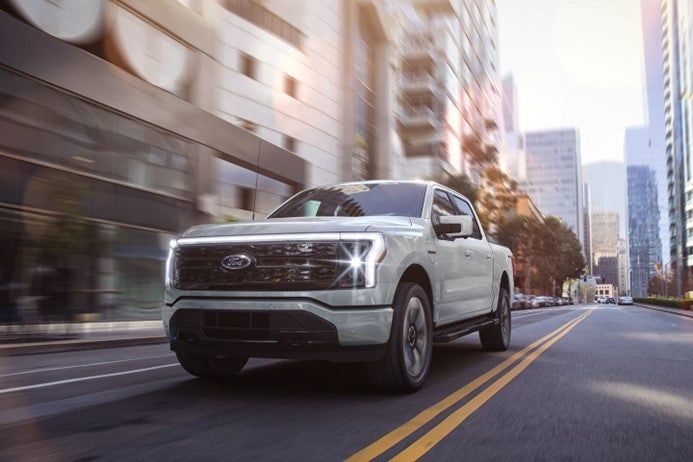 US light vehicle sales grew by 22.6% YoY in May according to preliminary estimates compiled by GlobalData (GD).
However, GD analysts point out that the comparison is heavily distorted by weak year-ago sales, when a lack of inventory was severely hampering the industry.
Nevertheless, May's results – with 1.36 million units sold – continued a recent trend of sales coming in at a similar level – both March and April were between 1.36 and 1.37 million units – as the market once again delivered volumes that were on the high end of expectations.
For the tenth consecutive month, General Motors came out as the leading OEM. Toyota Group came in second once again, some 39k units behind GM.
At a brand level, Toyota outsold Ford by 3k units at the top of the rankings, the first time this has occurred since November 2022. Chevrolet was a further 10k units behind Ford.
The Ford F-150 was once again the bestselling model in the market, with a 10k unit lead over the Toyota RAV4. In April, the RAV4 had slipped down to fifth in the rankings, albeit the margins between second and fifth are thin.
The May annualised selling rate (SAAR) was estimated at 15.0 million units/year, down from 16.2 million units/year in April. GD analysts point out that the selling rate has been less useful as a metric of the market's health since low inventory placed an unusual limitation on the industry's ability to satisfy demand, while seasonality has also been distorted by the pandemic in recent years.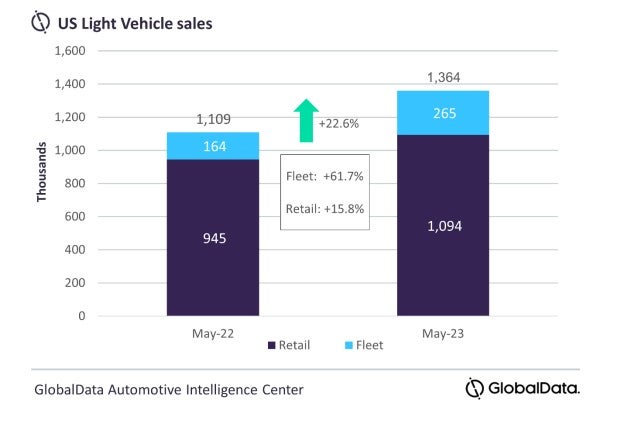 David Oakley, Manager, Americas Sales Forecasts, GlobalData, said: "After a particularly robust result in April, it would not have been surprising if May sales were a little disappointing, but instead, we interpret May's outcome as another encouraging one for the industry."
GD analysis also estimates that average transaction prices in the US remain at near-record highs, although the YoY increases are now becoming modest, with April's US$46,266 being only 2.5% above the year-ago figure.
With May continuing the robust level of US Light Vehicle sales, YTD sales in May are up 11% from the same period last year. The selling rate is averaging 15.4 million units through May 2023, up from 13.9 million in through May 2022. While the stronger than expected performance in May could signal a marked increase in the outlook for 2023, GD has decided to hold the forecast at 15.3 million units. It also cautions over uncertainty in the second half of the year given the recession risk.
Jeff Schuster, Automotive Group Head and Executive Vice President, GlobalData, said: "The current strength of the US market is undisputable, benefiting from both an improved inventory environment and a return of incentives to offset the high transaction prices and elevated interest rates.
"While we are still concerned that the recovery could lose momentum as pent-up demand is satisfied, there is growing optimism that the US market will continue to outperform expectations through the summer months. One additional wildcard on the radar is the UAW contract negotiations this Fall and the probability of a strike that could negatively impact the recovery in the 4th quarter, while the market may also tip into recession."