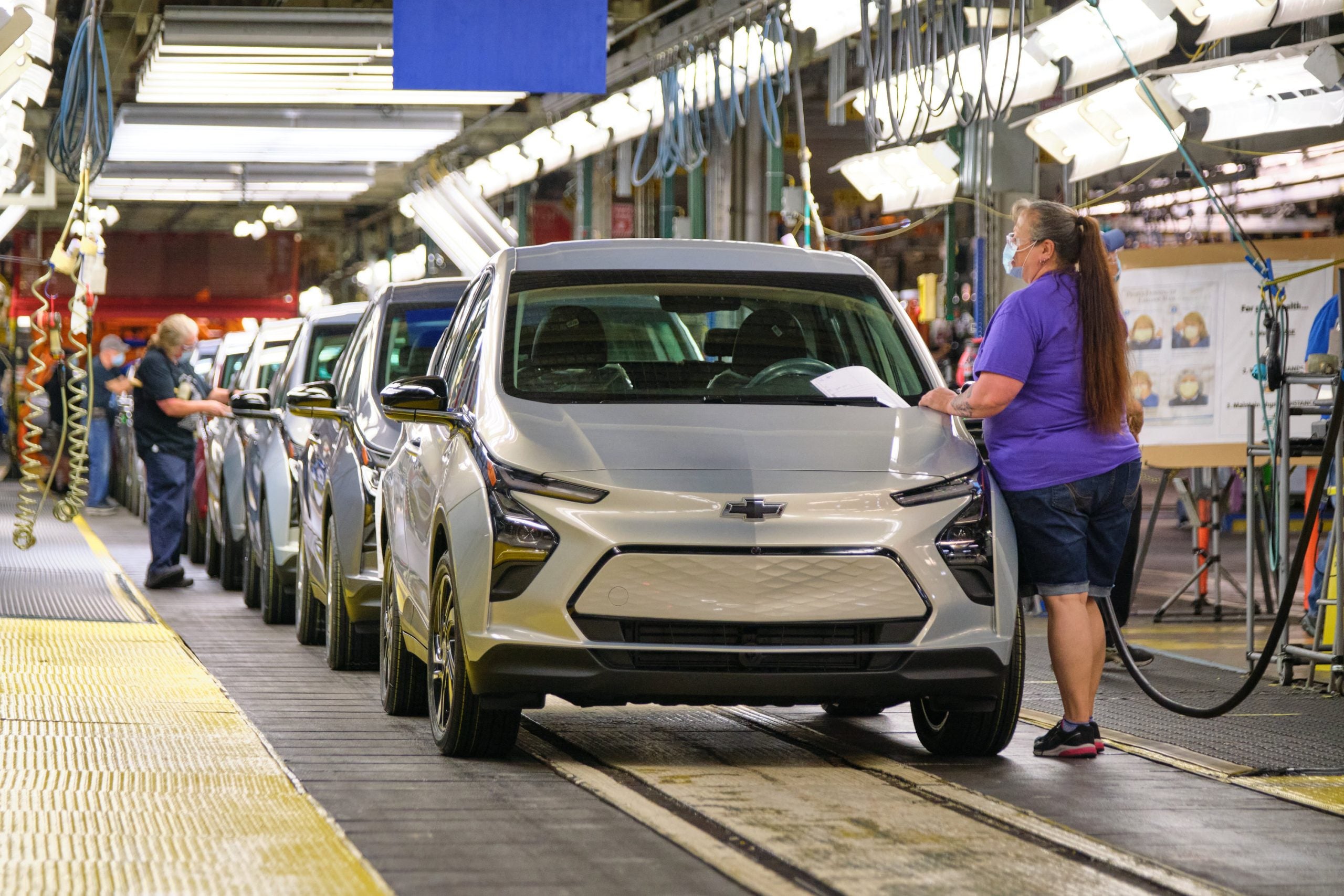 US light vehicle (LV) sales grew by 8.6% year-on-year in March according to preliminary estimates issued by LMC Automotive, a GlobalData company.
The annual growth rate also follows a strong March market last year.
General Motors continued its reign as the bestselling OEM in a streak that now measures eight months. GM's closest rival remains Toyota Group, although the gap between the two OEMs was 52k units, significantly larger than the 27k unit difference in February. Toyota once again saw a YoY deficit as the manufacturer faces tighter inventories than most competitors.
While Ford retained the title of number one-selling brand in March, its margin to the nearest challenger – Chevrolet – was under 9k units. Chevrolet had fallen behind Toyota in February, but overtook the Japanese make in March, albeit only by around 2k units. The Ford F-150 was once again the bestselling Light Vehicle in March, around 7k ahead of the Chevrolet Silverado, which pushed the Toyota RAV4 into third place.
LMC said the March result was still down by 14.8% when compared to March 2021, although that period was boosted by post-lockdown reopening combined with more plentiful inventory. Overall, LMC said last month was 'one of the more upbeat results in recent memory, and comes as something of pleasant surprise, especially given the headwinds of high transaction prices and still relatively miserly incentives, coupled with economic uncertainty'.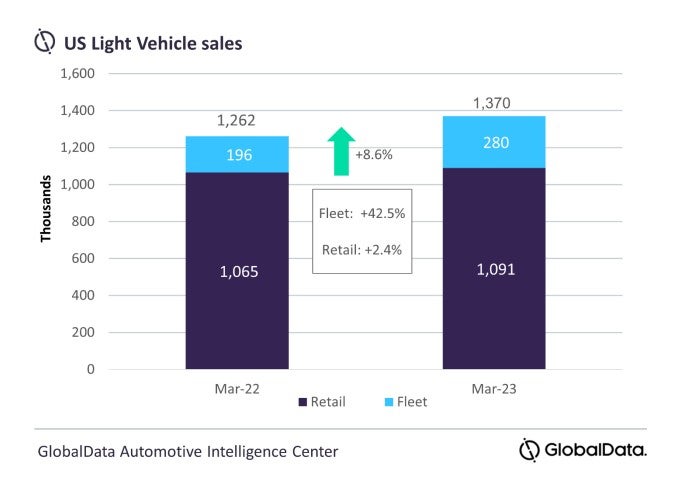 The March LV market selling rate was estimated to be 14.8 million units/year, down from 15.0 million units/year in February. Technically, this is the weakest selling rate of the year to date – January's rate was 16.0 million units/year. However, whereas January and February are historically weaker months in which relatively modest volumes can produce strong selling rates, March is usually a bumper month for the US market, and for the selling rate to hold close to its February levels under the circumstances was a robust result, LMC said.
David Oakley, Manager, Americas Sales Forecasts, LMC Automotive, a GlobalData company, said: "March sales surpassed our expectations as the market shrugged off concerns over a slowing economy, sticky inflation and elevated average transaction prices. The industry has a few factors going in its favour.
"Firstly, inventory continues to creep up, as more OEMs finally get on top of supply chain issues across a wider range of models. In addition, incentives are increasing slightly, with this sometimes being reflected in interest rates being kept lower for those financing vehicle purchases than would be the case in the current context of Fed rate hikes. A strong labour market is also continuing to keep recessionary fears somewhat on the backburner for now. Still, while retail sales did likely rise YoY in March, the growth was far more apparent in the fleet side of the market, which is seeing a resurgence to levels not seen since before the pandemic.
"In March, OEMs such as Nissan may have been more willing to exploit fleet channels than usual to provide an upbeat end to the Japanese financial year. Overall, there is plenty of evidence in March's data to suggest that the risks to our 2023 forecast remain on the upside".
Although still comfortably up YoY, average transaction prices have been easing down slightly over recent months, and this trend is expected to have continued in March. While overall inflation has also been falling, gasoline prices have tended to remain relatively flat, while recent output cuts from oil-producing nations have pushed up global oil prices once again.
Jeff Schuster, Automotive Group Head and Executive Vice President, GlobalData, said: "While the outlook has improved slightly, any true strength in recovery once fleet sales are replenished will hinge on vehicle pricing. There is pent-up demand and there are consumers that could re-enter the new vehicle market if pricing were to fall more than 10% from current levels and if a more severe recession is avoided. We continue to expect some moderating of pricing, but not enough to have a stronger boost to demand."