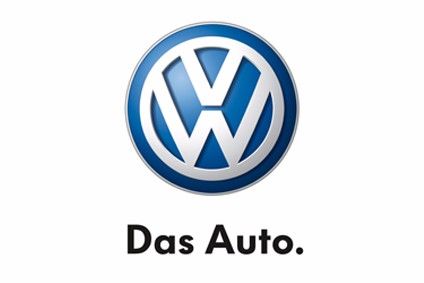 The US Justice Department has filed a civil lawsuit against Volkswagen Group for its emissions cheating actions that could see it face penalties and fines exceeding US$90bn, according to some reports.
The complaint alleges that nearly 600,000 diesel engine vehicles had illegal defeat devices installed that impair their emission control systems and cause emissions to exceed the US Environment Protection Agency's (EPA's) standards, resulting in harmful air pollution. The complaint further alleges that Volkswagen violated the Clean Air Act by selling, introducing into commerce, or importing into the United States motor vehicles that are designed differently from what Volkswagen had stated in applications for certification to EPA and the California Air Resources Board (CARB).
"Car manufacturers that fail to properly certify their cars and that defeat emission control systems breach the public trust, endanger public health and disadvantage competitors," said Assistant Attorney General John C. Cruden for the Justice Department's Environment and Natural Resources Division. "The United States will pursue all appropriate remedies against Volkswagen to redress the violations of our nation's clean air laws alleged in the complaint."
Reuters reported that VW could face fines in theory exceeding US$90bn or as much as US$37,500 per vehicle per violation of the law, based on the complaint. In September, government regulators initially said VW could face fines in excess of US$18bn.
"With today's filing, we take an important step to protect public health by seeking to hold Volkswagen accountable for any unlawful air pollution, setting us on a path to resolution," said Assistant Administrator Cynthia Giles for EPA's Office of Enforcement and Compliance Assurance. "So far, recall discussions with the company have not produced an acceptable way forward. These discussions will continue in parallel with the federal court action."
"Today's complaint is the first stage in bringing Volkswagen to justice for failing to disclose the defeat device while seeking certification for its diesel vehicles from EPA's Office of Transportation and Air Quality in Ann Arbor, Michigan," said U.S. Attorney Barbara L. McQuade for the Eastern District of Michigan. "The alleged misrepresentations allowed almost 600,000 diesel engines to emit excessive air pollution across the country, harming our health and cheating consumers."
To cheat the emissions controls, Volkswagen installed software that allowed the vehicles to detect when they were being tested on a flatbed. When the vehicles detected they were on the road, the software caused the emissions control systems to underperform or shutdown, the government said, allowing the cars to emit dangerous levels of air pollution.
VW said in a statement: "Volkswagen will continue to work cooperatively with the EPA on developing remedies to bring the TDI vehicles into full compliance with regulations as soon as possible. In addition, we are working with Kenneth Feinberg to develop an independent, fair and swift process for resolving private consumer claims relating to these issues."
Some analysts have warned that if the total cost of the scandal to VW Group exceeds around $30bn, it would be forced to dispose of some assets or brands to raise cash. Last month the company took out an EUR20bn bridging loan to counter problems in its bonds market caused by the impact of the emissions scandal. It has reportedly reassured banks that it will sell assets to ensure repayment of the syndicated loan.
Analysts are also eagerly awaiting December sales figures to see how the company has been impacted by bad publicity in the US market.