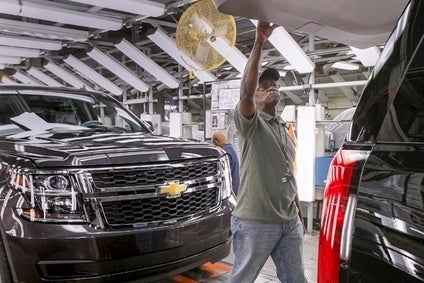 General Motors (GM) is spending US$1.4bn on a range of improvements at its Arlington, Texas assembly plant "to produce high quality, full-size SUVs more competitively".
The plant will be reconfigured with a new paint shop, body shop and general assembly upgrades. Construction should begin this summer and take approximately three years.
Production schedules for Chevrolet Tahoe and Suburban, GMC Yukon and Cadillac Escalade will be unaffected by the construction, GM said.
The announcement is part of the $5.4bn GM said it would spend on US manufacturing over the next three years. Approximately $4.5bn of the $5.4bn has been allocated.