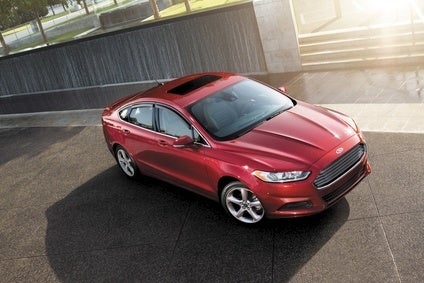 Ford is recalling 487,301 vehicles sold in cold weather US states because corrosion may cause the electric power steering motor to fall off.
Affected are 2013-2015 Ford Fusion and Lincoln MKZ vehicles manufactured from 3 February, 2012, to 20 March, 2015, and 2015 Ford Edge vehicles manufactured from 26-28 February, 2015 and originally sold, or currently registered in, Connecticut, Delaware, Illinois, Indiana, Iowa, Maine, Maryland, Massachusetts, Michigan, Minnesota, Missouri, New Hampshire, New Jersey, New York, Ohio, Pennsylvania, Rhode Island, Vermont, West Virginia, Wisconsin and the District of Columbia.
In the affected vehicles, snow or water containing road salt or other contaminants may corrode the electric power steering gear motor attachment bolts. If the bolts corrode, the steering gear motor may detach from the gear housing resulting in a loss of power steering assist.
Dealers will apply sealer and replace the steering gear motor bolts as required. If one or more of the bolts are broken or missing, a new steering gear will be installed in the vehicle.