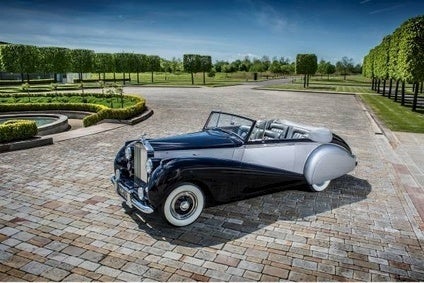 Rolls-Royce has unveiled the name for its new convertible in front of 130 dealers in Los Angeles.
To be known as Dawn, the drophead follows the introduction of the Phantom, Ghost and Wraith models since 2003.
"Our new Rolls-Royce Dawn promises a striking, encounter like no other Rolls-Royce to date," said Rolls-Royce CEO, Torsten Mueller-Oetvoes.
"Dawn is a new open-top motor car with a name that suggests the fresh opportunities every new day holds. It will be the most social of super-luxury motor cars."
The new Dawn will revive another rare Rolls-Royce name first used in 1949, but only ever applied to 28 drophead bodies between 1950 and 1954.
A new beginning for Rolls-Royce at the time, the original Silver Dawn was the first Rolls-Royce to be offered with a factory-built body.
The drophead Rolls-Royces which carried the name Dawn continued to be coach-built for individual customers.