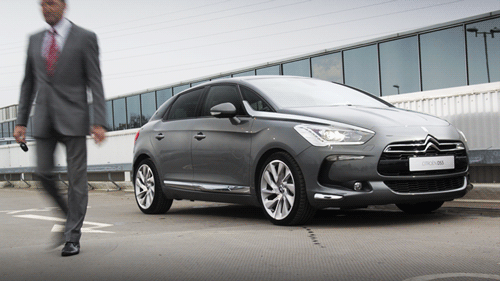 Citroën UK is claiming an auto industry first for series of 'cinemagraphs' – subtly moving images – to launch its new DS5 – they are also first 'official' right hand drive visuals sent to the media.
The UK unit said it "wanted to convey DS5's personality and presence with a fresh application of digital 'Créative Technologie'" and commissioned automotive photographer James Lipman and design agency TIZA Creative to produce the cinemagraphs.
Popularised by New York-based photographer Jamie Beck and motion graphics artist Kevin Burg, cinemagraphs use the animated .GIF file format to blend still photography with the movement of film.
The effect (more can be seen here) is impressive. At first glance, the new car appears as a still-life, before a brief moment of movement is revealed to add a hint of dynamism into each shot. In some, the movement is almost instantly apparent and in others, it takes a moment to notice the subtle change to the photograph.
Marc Raven, communications director at Citroën UK described the DS5 as "an attention-grabbing model" and said cinemagraphs could become the way to experience all new vehicles online in future.