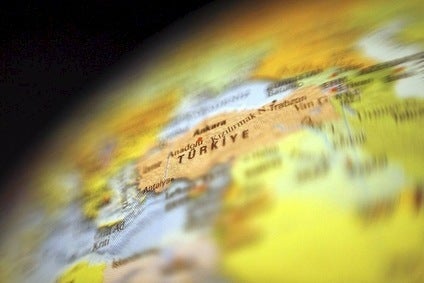 Work has resumed at Renault 's joint venture plant in Turkey following a walkout by around half the staff that appears to have centred around pay and union adherence.
Strikes swept through the Bursa plant run by Oyak-Renault – a JV between the French manufacturer and a Turkish army pension fund – with industrial unrest also spreading to Fiat's dual operation at Tofas with Koc.
"Following two meetings between Oyak-Renault and worker representatives, management has announced its decisions allowing a return to work in the factory," said a statement sent to just-auto from Paris.
"These decisions reduce the disparities which unleashed strike action in several areas. Final terms related in particular to the following points:
"No redundancies linked to production stoppage days; removing existing complaints made surrounding these events; confirmation of the ability to belong to unions of choice; studies made to improve the situation within one month, taking into account recent collective agreements, seniority and hourly rates; payment after a week of TRY1,000 [US$376); payment of a 'bank bonus' of TRY480 net average according to seniority.
"Moreover, Oyak-Renault confirms its decision to put in place a performance bonus based on security objectives, quality and production volume, to be paid at the end of the year, for a minimum of TRY600.
Renault's factory in Bursa has a capacity to produce 360,000 cars a year, accounting for a large share of the country's car market.
Oyak-Renault in Turkey was not immediately available for comment.